We made some Thai chicken sausage on Wednesday with chicken thigh, salt, pepper, Thai basil, mint cilantro, garlic, ginger, and lime zest and dehydrated sriracha dust from fermented sriracha mash. We were able to taste a patty before we cased them up and were pretty excited about the possibilities. We cooked these sous vide at 167 for an hour then charred them up on the BGE. 
We served this with Red Nahm Jim (fish sauce, Thai chilis, palm sugar, lime juice) over rice. 
These were delicious and the Nahm Jim May be my favorite condiment on the planet right now. 
Linked up: 


Red Nahm Jim:
Out of the sous vide and into the fire:
All charred up and ready to go: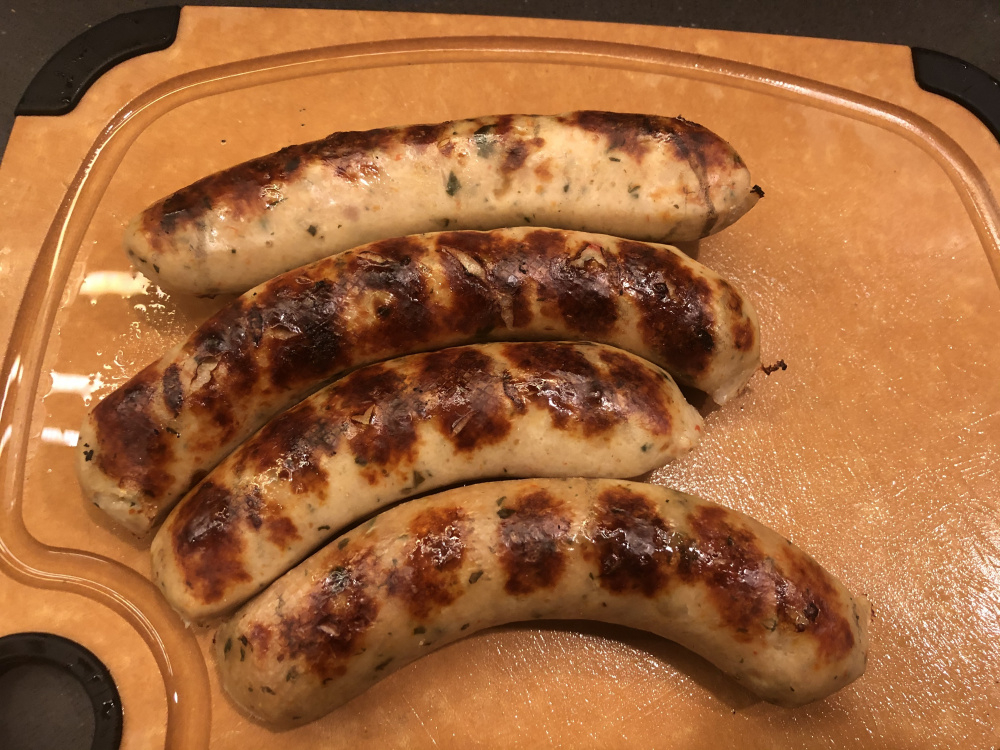 Plated up with rice, cucumber, and Nahm Jim:
Keepin' It Weird in The ATX