I've been in the lab a lot lately trying to get ready for my new pit.  This time, I experimented with using a little mesquite with my post oak.  The mesquite barely came through, so I think I'll got 60/40 next smoke and see how it comes out.  
Here is the result.  I'm pretty happy with how well the seam rendered.  Prime packer smoked at 250.
Here is a random steak cook from the other day.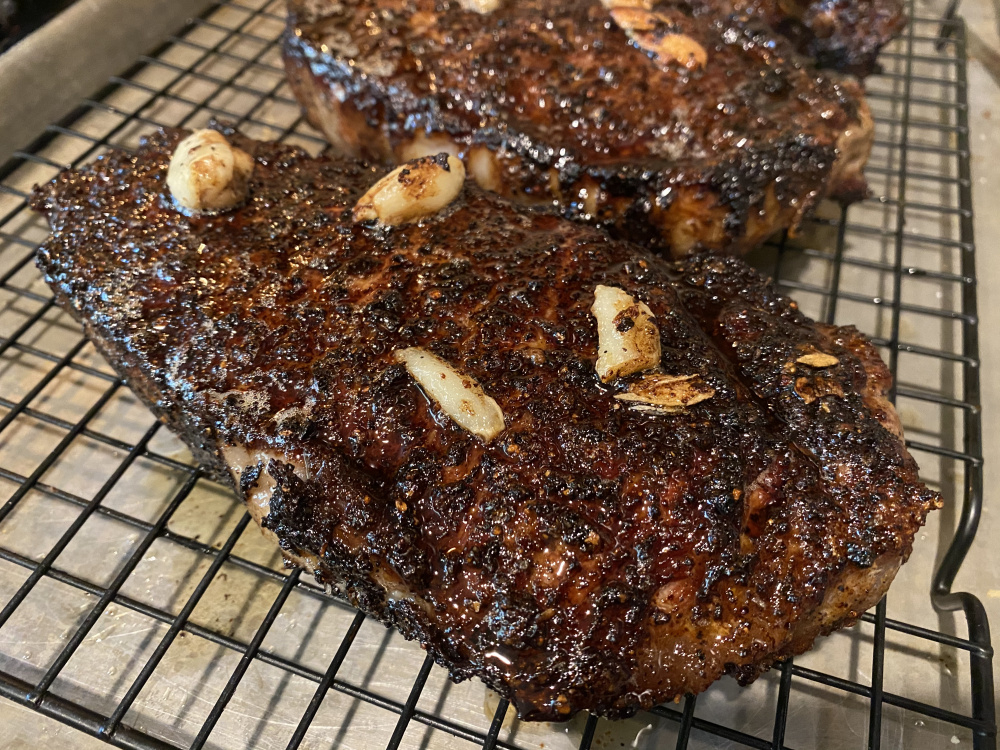 Just a hack that makes some $hitty BBQ....