During what started off as a seemingly innocuous phone conversation with
@20stone
recently, I distinctly heard something to the effect of "since you're sitting at home, I DARE you to use all of your cookers in the next couple of weeks". 
Thems fightin' words. 
I have a few other cookers in the "arsenal". Nothing fancy as such. Think
@SciAggie
, but redneck, with a bunch of Weber charcoal grills, and the BGE's. 
I'm throwing it open to everyone, because we need another thread to suck in cooks that could have been their own thread
. 
Get your cookers out. I need to look for a  few smaller ones in the garage, that haven't been used in a while. No rules. Cook whatever you want, on whatever you want to. Yes, I guess even the gassers/storage units count. 
First cook - Blackstone griddle - sourdough English muffins.
 Inspired by SciAggie. Not perfect, but they'll do. Nice nooks and crannies in these.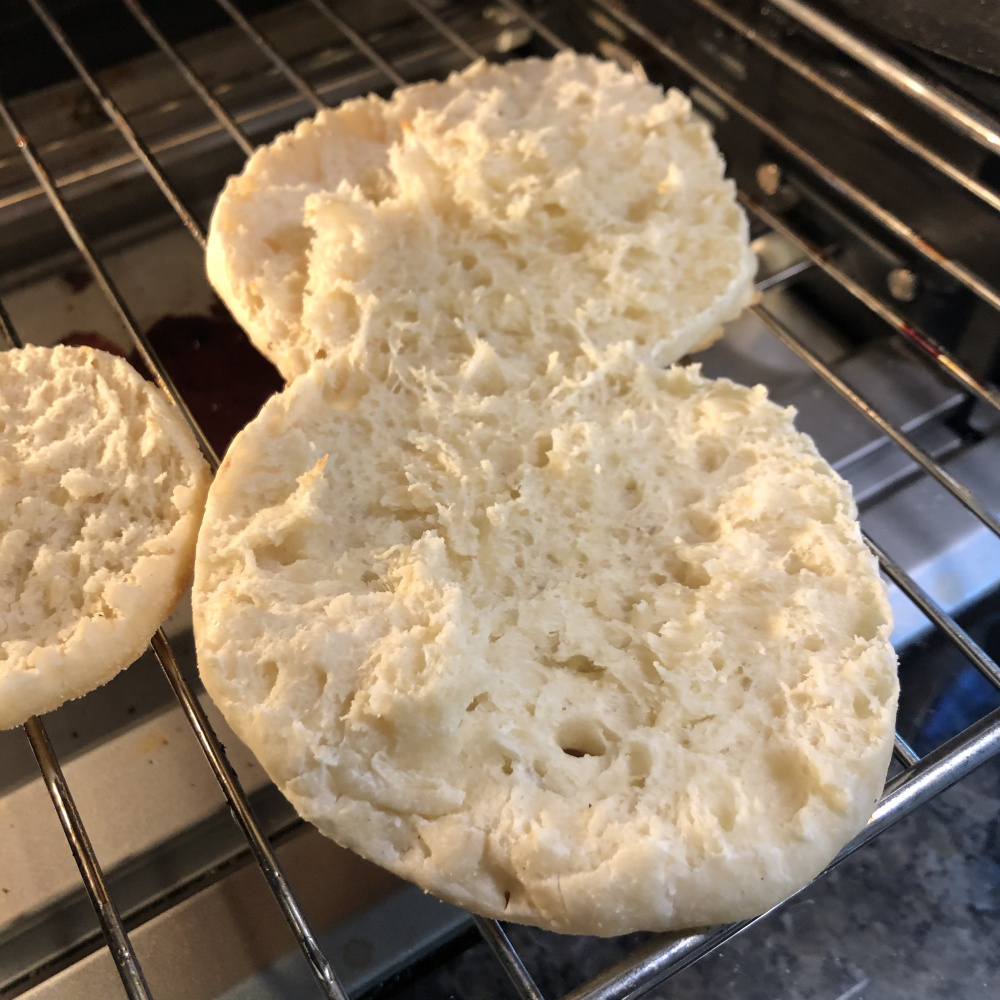 Let's get ready to RUUUUUUUUUUUUUMMMMBBBLLLLLE!!!
#1 LBGE December 2012 • #2 SBGE February  2013
 • #3 Mini May 2013
A happy BGE family in Houston, TX.