what a game. And...
parking lot wagyu chuck eye, pasture yardbird and "Japanese crack" YakiTori sauce.
Crack yakitori recipe:
Couple of chicken leg bones or whatever you got (backbones from spatched birds, feet, wings, legs- whatev).
Roast bones under broiler for 4-5 min a side (until "stanky"). Put "stanky" bones and all ingredients below in a stock pot. Bring to a boil and drop to simmer until reduced by half
1 cup Japanese crack (or soy sauce of your choice). I did 50/50 Crack/Yamasa Soy Sauce to keep the cost down- Cup of crack is like $8
1 cup Mirin
1/2 cup sake
1/2 cup water
1 TBSP packed brown sugar.
Then do this: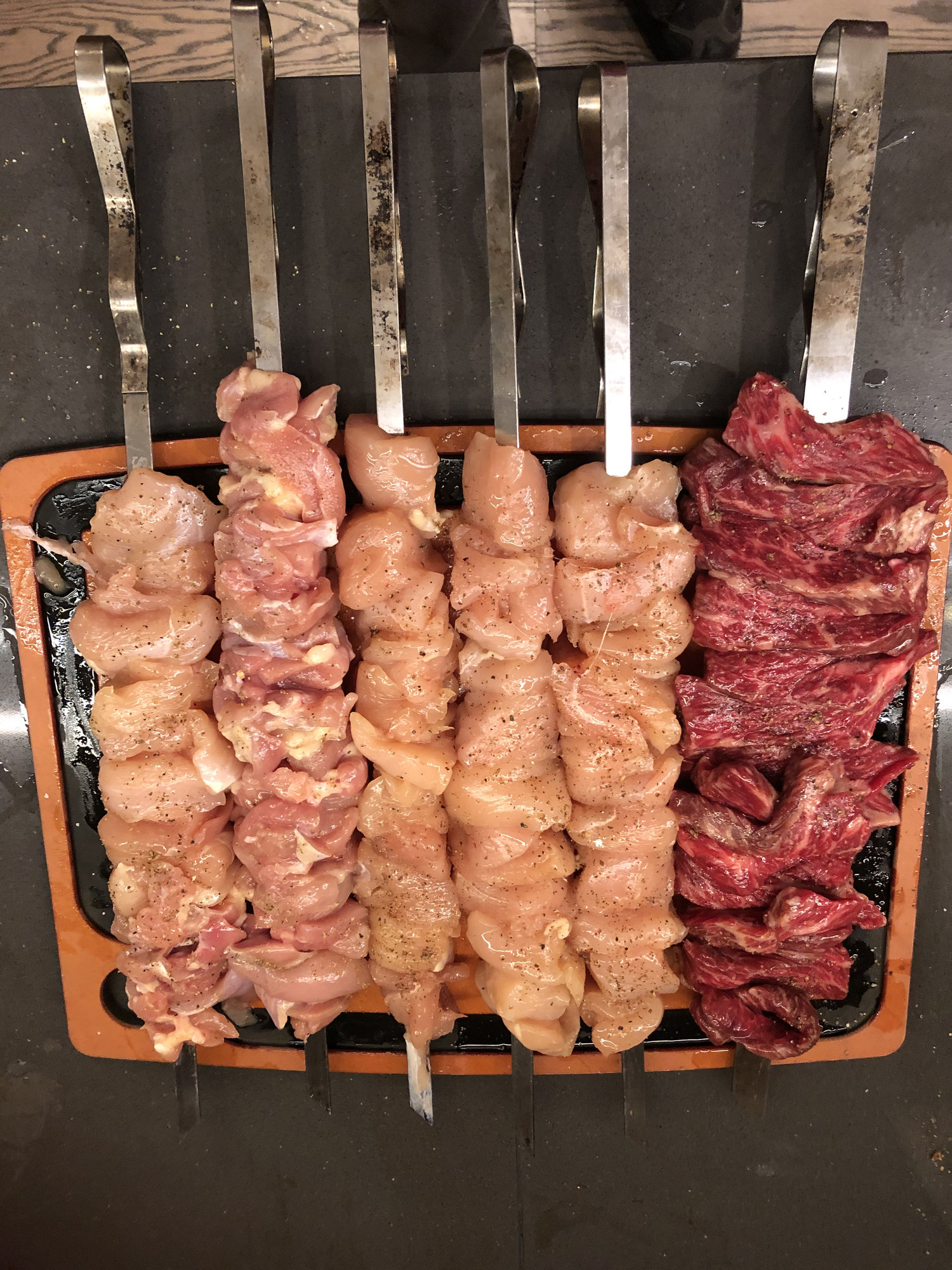 Keepin' It Weird in The ATX