My two kids came home for the weekend. Their plan was to go fishing and enjoy the beautiful spring weather we -
were
- having. No one expected chill factors in the low 20's Saturday morning. Jeez, but then, it IS Texas after all. Someone says, "There's no way it can be in the 90's one day, then chill factors in the 20's the next day, then sunny and 80's the next day." Texas says, "Hold my beer."
We still fished and we still feasted.
They got in late on Friday so I cooked some skirt steak on the large seasoned with MeatChurch Holy Cow. I really like this rub on beef that gets cooked hot and fast. We made some tacos and called it good. Onions and peppers were cooked in the wok on the MM.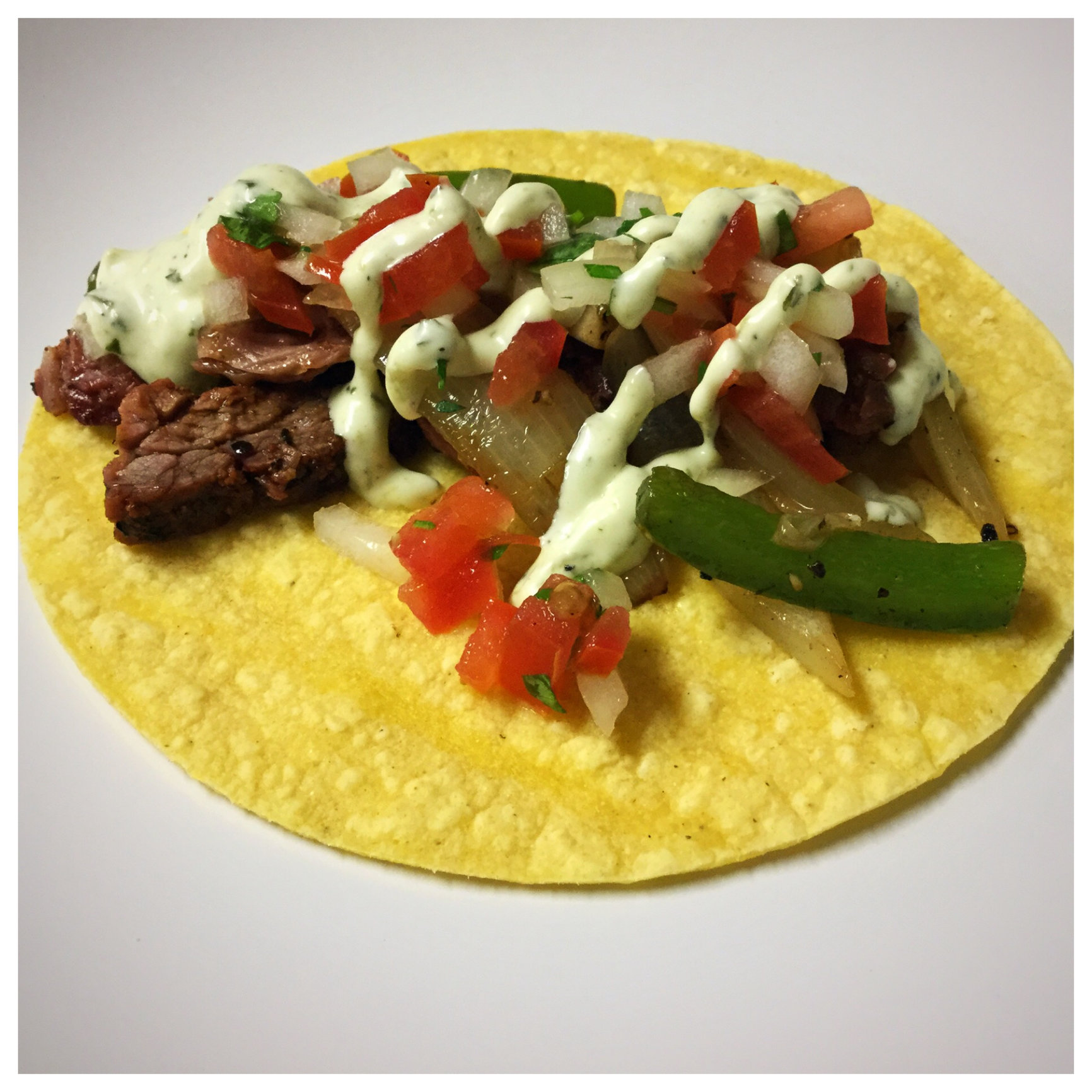 Saturday morning the kids bundled up and went fishing. I started get stuff ready for an extended tapas party that night.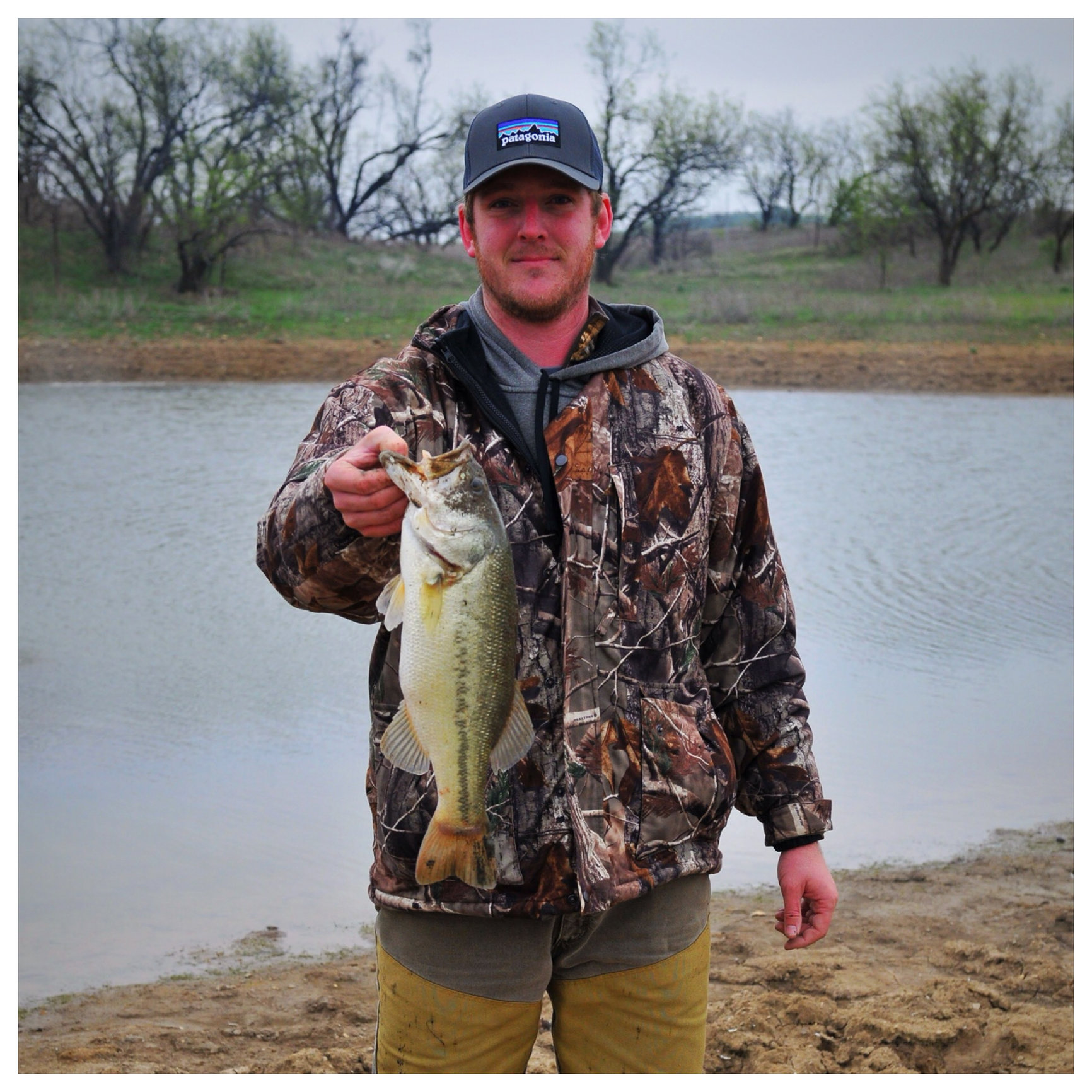 While they fished and warmed by the fire, I baked a loaf of sourdough that was cold proofing in the refrigerator.
They rolled in late afternoon and cleaned their fish, then cleaned themselves up. About 7:00 we started cooking, eating, and drinking. I told them the goal was to eat until they were full, then push through and eat until they were miserable.
I had the kitchen ready for a great evening.
We started with a cheese and charcuterie board. I only served one meat - but - it was jamon serrano, so they forgave me. Cheeses were smoked Gouda, chipotle Gouda, and Fontina. I also put out some assorted olives and picked garlic.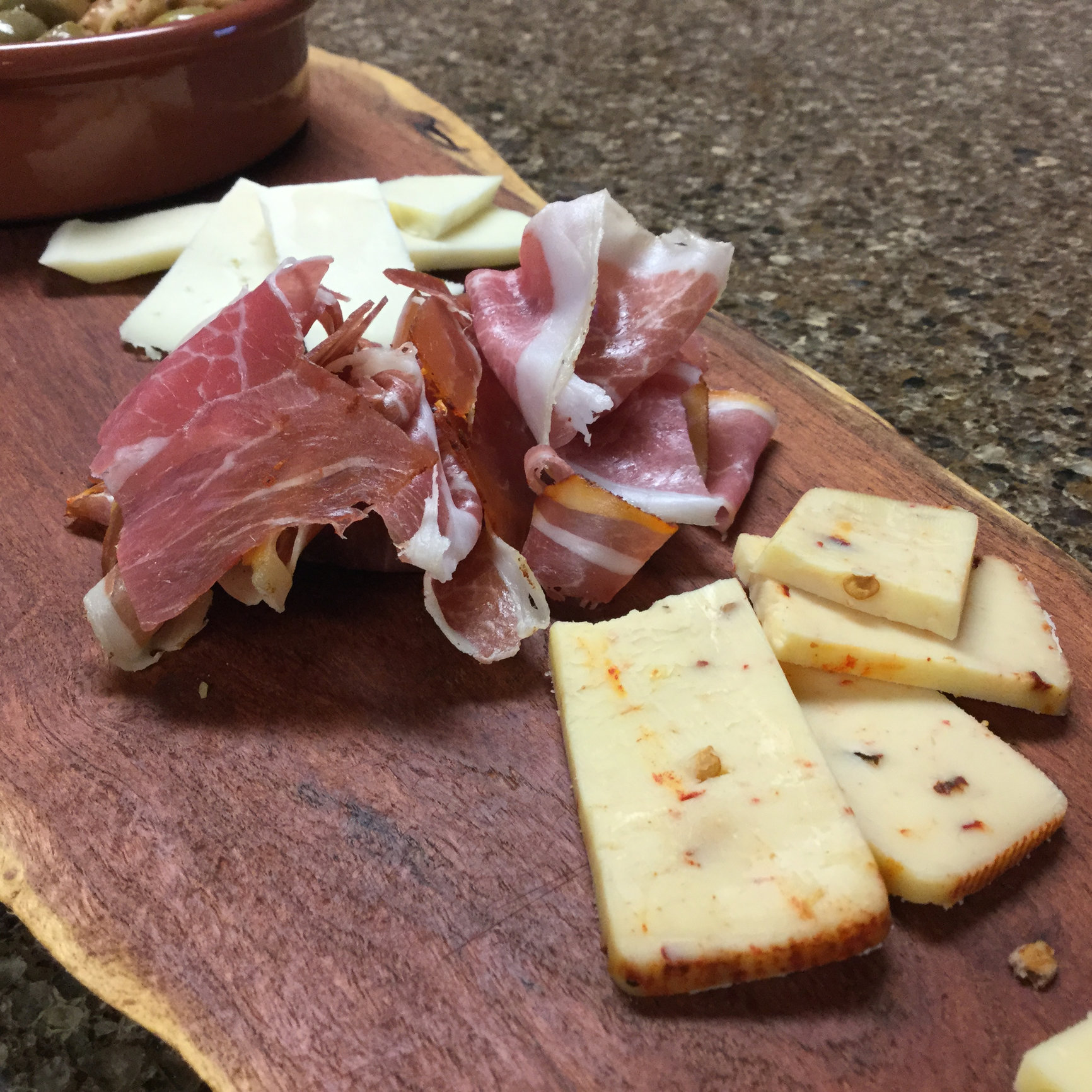 The next round was bacon wrapped dates stuffed with pistachio nuts.
After these we cooked some oysters. These were seasoned with compound butter made with DP Game On rub, smoked Gouda, Chives, and a splash of hot sauce.
After that I toasted some of that sourdough bread over a few coals I robbed from the wood oven.
These were served with a few chives, some fleur de sel, and some nice balsamic vinegar. (I've used this pic before. The ones I took of the bread were not good. Sorry)
Next I made a round of empanadas. I had made the chicken, green chili, and cream cheese filling along with the dough earlier in the day. I formed the empanadas while the kids cleaned up, so all I had to do was throw 'em in the oven when we were ready to eat.
Then we had more oysters.
Then we had some polenta rounds topped with a sun dried tomato sauce and a sauted shrimp. (I had trouble getting a good pic)
Then we had some blistered shishito peppers with a bit of salt and some homemade Chuy's creamy jalapeno dip.
Then we had more oysters... We finished off three bottles of wine and a few Shiners. We started at 7:00 and we called it a night at around 12:30. Folks, this is a great way to spend an evening with family. I've learned the secret is to make just a very few of each appetizer. Don't fill up on anything. Then cook something else. Everything I made was simple to cook and cooked fairly quickly. This night took planning but the cooking was easy. There was plenty of time to talk, and drink, and tell stories. I've decided this is definitely one of my preferred ways of cooking for family and close friends. Right next to paella...
The kids told me I had to include this shot of me by the oven...
If you made it this far, thanks for looking. I hope your weekend was as blessed as mine was.