There is a hint of coolness in the air. I just bought a new potjie pot and decided I'd break it in by making jambalaya. I don't know how authentic this meal was, but it was tasty and fun to cook.
Start with fire burning down to coals.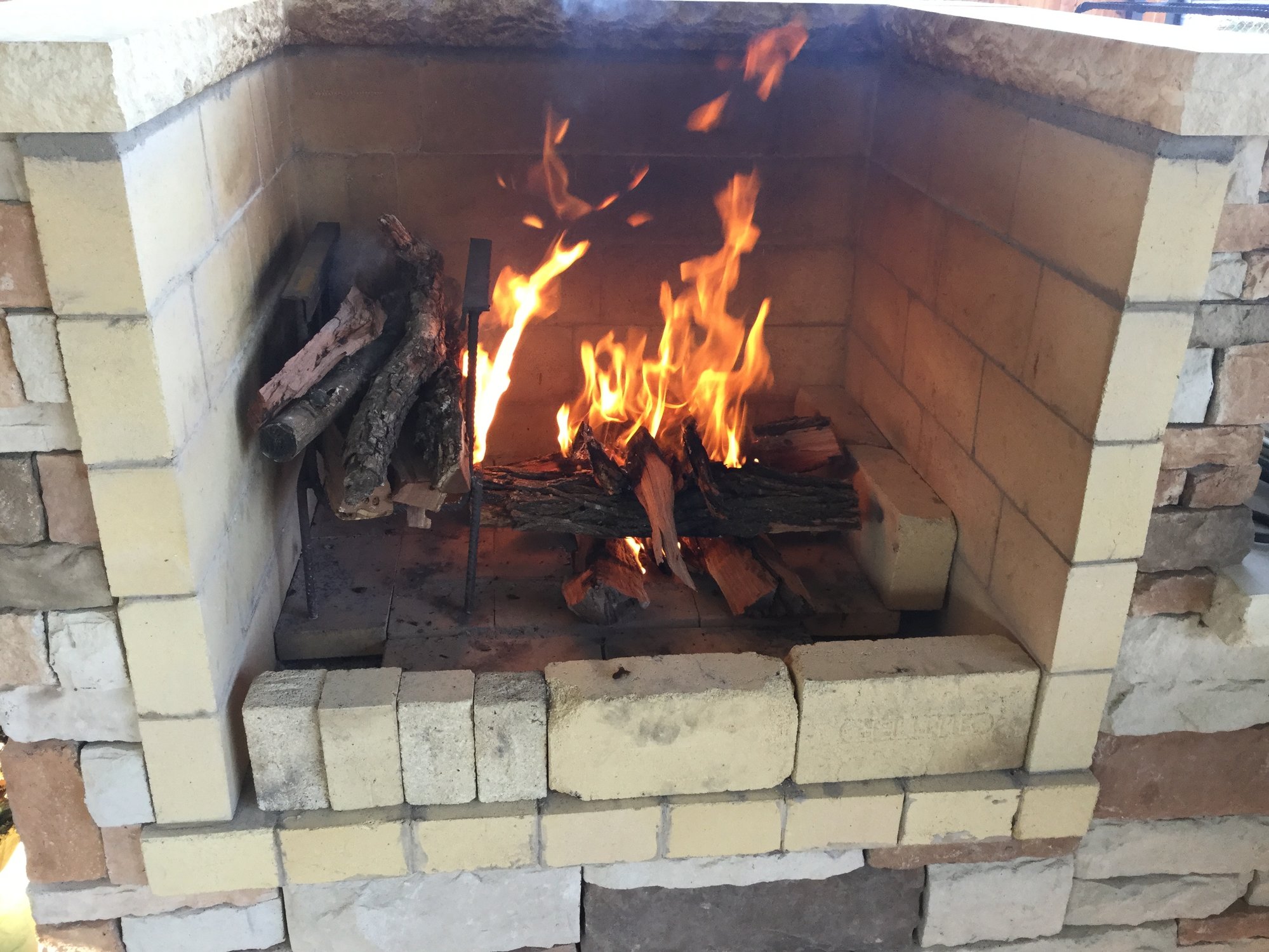 Then warm hp the potjie pot and brown some chicken.
Removed the chicken and sauted the trinity - onion, celery, and bell pepper. Once it was soft I added the chicken back along with some diced smoked ham, and sliced andouille sausage. Seasoned with Tony's Creole Seasoning, paprika, S&P, and a bit of cumin seed.
Next went in the rice for a bit to coat with seasonings, then chicken broth and some diced tomatoes.
Brought to a boil and then simmered gently for about 25 minutes.
Resting for a few minutes.
The finished product.
No plated pics. We were hungry, and the neighbors came over. This turned out well. We'll definitely make it again.
Thanks for looking.