This one was a riff off a post I'd seen on FaceSmash. That website has to be good for something, right? I didn't get many photos of these but hopefully the ones I did get will work for y'all.
Pretty simple. I grated several cups of cheddar and Gruyere cheese. Then I added sliced onions - mix of scallions, Vidalia, and red onion, and about four cloves of garlic (for four sandwiches). We had fresh sourdough and a rosemary-olive-oil bread to make the sandwiches.
I buttered both sides of the bread (on the *inside* - yes, that is the recipe) then put down a heap of the cheese/onion/garlic mixture. Then I added a solid heap of leftover pulled pork from the BGE, because that's just the way we roll in the Cackalacky.
I used a thin coating of mayo on the outside of the bread to keep them from burning. Toasted about 4 min each side until the cheese was melted. A couple of shots: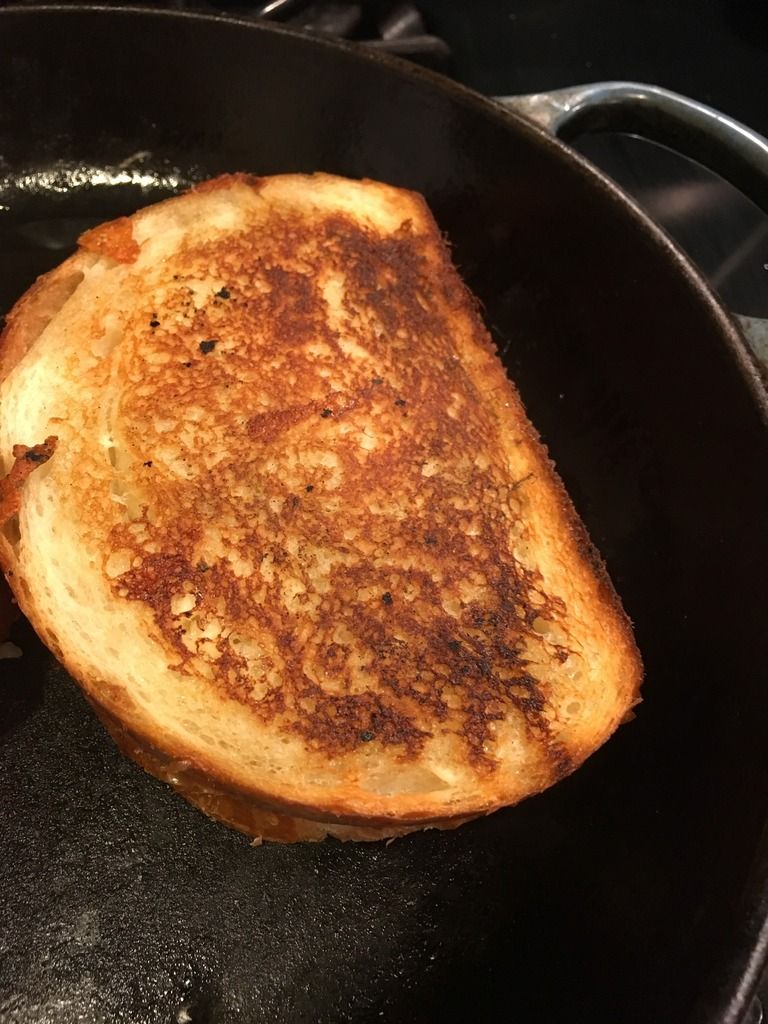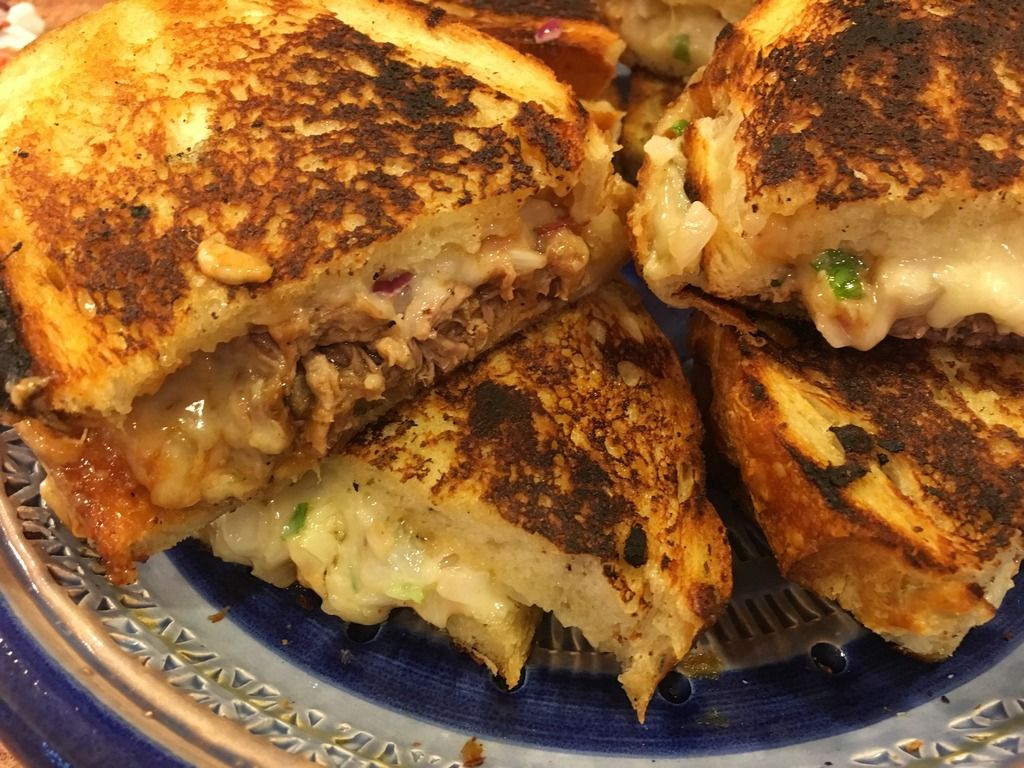 Plus the adult beverage:
These were a big hit. The sourdough/Gruyere/garlic/pork combo is a heavenly explosion in your mouth. Thanks for looking!
"If the world is something you accept rather than interpret, then you're susceptible to the influence of charismatic idiots." - NdGT
"The truth is, these are not very bright guys, and things got out of hand." - DT