Watched 
Cook's Country
this afternoon and they presented their method of cooking a full packer brisket on a Weber kettle.  Supposedly they've been working on this recipe for two years, and 500 lbs of packers (no wonder they've gotten expensive).  Not directly Egg-related but quite interesting.
Basically they built a "snake" of charcoal bricquets around the perimeter of a 22" kettle, two brickets high by two brikkuets wide, with an 8" gap between the "head" and the "tail";
exactly
116 bricuets.  Then put a drip pan filled with water in the center, then five chunks of smoking wood evenly spaced along the snake.  Light one end with 8 briquets lit in a chimney, add the brisket (fat-side down), and let her burn.  I didn't get exact times, and they poured some more briquets in the gap once the meat reached 170, 
and
they wrapped in foil, put her back in.    
Once the meat hit 210 (they insisted on that temp, not "probes like buttah") they removed the packer and coolered it, making sure to flip it over so the fat side is then facing up.  They nailed it, great ring, tender, and juicy as heck.  I was impressed.
They slice their packer differently than I do.  I usually pull the point off, slice the flat against the grain all the way across, then slice the point either in slices, or chunks if I'm doing burnt ends.  They left theirs together, sliced all the exposed flat, then turned the point and the portion of flat directly below it 90 degrees, and sliced them together.  Interesting. 
Found a bunch of similar pics on teh googlez, from a bunch of different sources, so I don't know who was copying who, doesn't matter I guess.  Neat that it can be done, but sure am glad I have an Egg to do this, quite a bit simpler (I still have never wrapped mid-cook).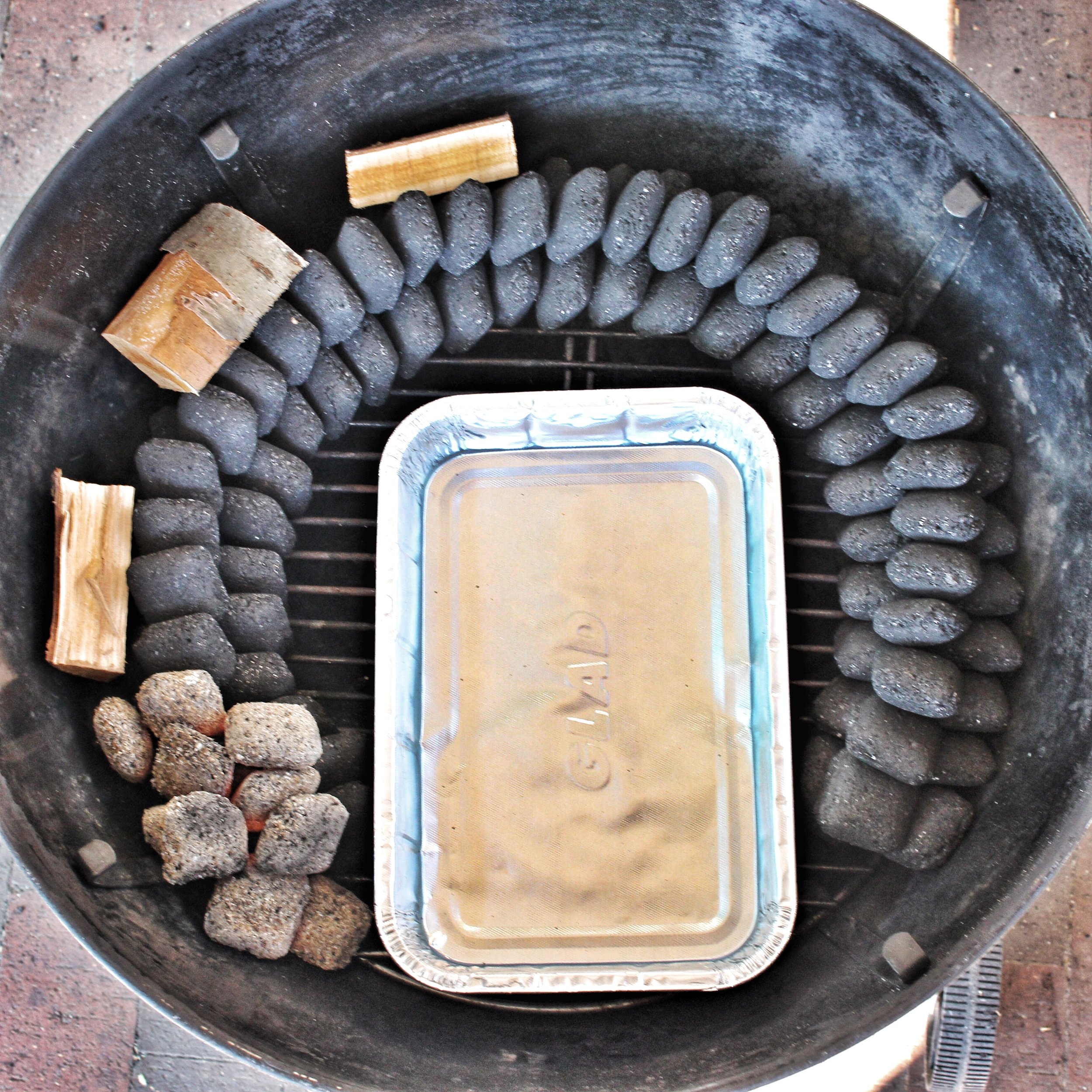 ____________________________________________
"LOL...  I'm not mad at you. You have to learn not to get caught"