Overview

Sometimes things don't go as planned, sometimes things escalate out of control, and sometimes your efforts to cross streams between your friends (pig related), your family (grown kids in from out of town), your desire to learn new tricks (dry curing meat), the local master of those new tricks announcing he is leaving town (Andrew from Revival), a new house without a stick of furniture in it, a garage with no light, and the desire to combine seven electrical devices to replicate the ambient conditions in a cave, and you end up with the 20Stone Memorial A$$whip/$hitshow Charcutapalooza Deathmarch. 
In my defense, I had good intentions, and the product is going to be awesome.

The Pig
One of the many things I learned from Andrew is that, while older pigs are not economical to raise, their meat is way better to cure.  Also, since my kids would be in town (including a charcuterie-crazed girlfriend of one of the 20Spawn) and my buddies were coming, I figured two tables, two pig halves, all good.
As such, we ended up with a hog from Yonder Way Farms (
http://yonderwayfarm.com/)
that is a mix of 1/4 Mangalitza (a super fat, super hairy Hungarian breed), 1/4 Red Waddle (a great meat, Texas bred, heat tolerant breed) and 1/2 Glouchestershire Old Spot (English, I would guess).
It ended up as 300 lbs hanging, with the beautiful, rich red meat like you see in a Manga, but with a much better meat/fat ratio.  This brings the grand total of hogs I have butchered up to three, but this is clearly the best hog, by far.
The Master

I had previously attended a butchery demo at Revival put on by their head butcher/charcuterer (if that's a word), Andrew Vaserfirer (
http://www.houstonpress.com/best-of/2015/shopping-and-services/best-butcher-7807606
).  Since we were trying to learn some new tricks (dry curing, better butchering, etc.), it made sense to reach out to the Master.  Our schedules synched up, so we were able to get him to join us.  The sad news (for us) is that Denver is about to get a much better butcher.


The Venue

When I shop for houses, I really shop for kitchens that happen to have other rooms.  After being squeezed in a mid-rise for the last several years, we bought a house just a few blocks from my favorite butcher (Revival Market).  The kitchen has a hog-sized island, but my wife and I have different views on the appropriate use of said island (me - "It's a hog-sized island for a reason",
@20stonespice
- "Don't you dare turn my new house into a crime scene").
The last two hogs we did were in what can charitably called a commercial kitchen at Eden's Cove Farm (
http://www.edenscovefarm.com/)
, where we sourced our first one (a Large Black), where we processed our second one (a Mangalitza), and where we are raising our four hogs.
However, the kitchen is cramped, and it's hard to get everyone up to Bastrop.... and I HAVE A HOG-SIZED ISLAND AT HOME!  After sharing that plan with
@20stonespice
, however, I realized that it would be much better to do so off-site.  Since the new place is down the street from Revival Market (
http://revivalmarket.com/)
I looked into doing so there.  They were going to be closed for New Year's Day, so a plan was beginning to form.
THEN BOOM - Revival is going to be open on NYD, so, best case, we start after they close at 4:00 PM and work all night.  I am not beyond participating in a deathmarch, but don't like to plan it that way in advance.
After considering our options (which were few), I thought it would be a great idea to use my new garage as a venue.  The garage was unfinished and poorly lit, but I had a plan to work with the 20Spawn1 and get it lit, insulated, tongue and groove walls put up, and climate controlled in time for NYD.  We got it lit (albiet, very, very well lit.  We have 12,000 lumens in a 2 car garage).
The participants were given very clear instructions regarding the tracking of pig-related DNA into the house: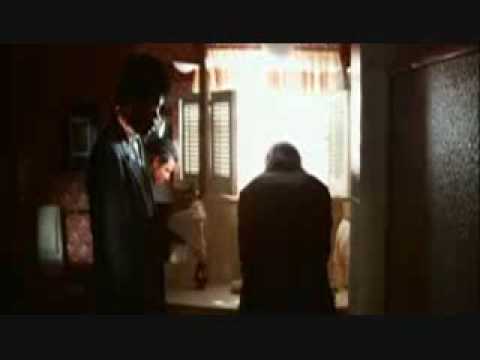 We had my new 15.7 sq ft GE chest freezer-turned-cave to use as a fridge, EggFest folding tables as work surfaces, and our Athens Egg Fest Ace Hardware buckets as a wash station.  Good to go!
The Butchers
(in order of arrival to be helpful)
@pigfisher
@The Cen-Tex Smoker
@caliking
@Yateszee
Also helping out early, we had 20Spawn1, who did all the electrical for the wiring, and provided transportation for the guest of honor.
The Event

I will leave it to other participants to add some color and pictures here, but five of us (plus Andrew, who was way, way faster by himself than the other five of us together) vs. a 300 lb hog was a real handful.
The Results

Here is what we ended up with:
Fresh, Smoked and Fermented Sausage

Nearly 50 lbs of four different fresh or smoked sausages (red hots, tejas, hunter and the brisket missiles).  The brisket missiles used 4 lbs leftover brisket we had in the fridge from me,
@pigfisher
and
@The Cen-Tex Smoker
(two of which, for the record, were smoked on LBGEs).  I am hoping that Tex will post some pics of the brisket missiles coming out of his dishwasher.
We also made a fermented Italian sausage.  Adding bacteria to a sous vide bag full of pork, and having it go 18 hours at 100F seems like a bad idea, but I understand that it will be awesome.
Fresh Cuts

Lots, but most were cured.  Some unusual pieces as a result of getting a big hog were hangers, a brisket and a big skirt.  The hangers were awesome, and the others will be a fun experiment.
In the Cure

Bacon
"Rib Bacon"
Country ham
Jowel
In the Cure to be Hung in the Cave

Country ham
Coppa (pork collar (or "money muscle" if you watch PitMasters))
Lonza (pork loin)
Pancetta (belly, and it is beautiful)
Prosciutto (whole bone-in, skin-on leg)
By Products

Ears to be smoked for 20Spawn1's dog, Hachi
10 quarts of stock (from the bones, all roasted on a BGE)
Many thanks to my co-conspirators (for putting up with what amounted to a Salado-sized a$$whip), my spawn (for helping get a venue built for this) and, especially,
@20stonespice
for not leaving me (yet).
More pics and tasting notes to come over time.