Had our celebration yesterday, 
not a bad start…
Shrimp and chicken soup made with seafood broth, tofu, mushroom, egg
Fried shrimp with simple S&P seasoning 
Instapot side ribs cooked in home made glutinous rice wine with shiitake mushroom and rehydrated tofu skin, they soaked up the booze like sponge!
Maple roasted Brussel sprouts with bacon
Asian salad
Leg of lamb with Five spice based Asian seasoning, sous vide 8 hours @ 144 for medium (stayed away from medium rare due to seniors and kids under five), seared in screaming hot XL after duck was done. Served with chimichurri sauce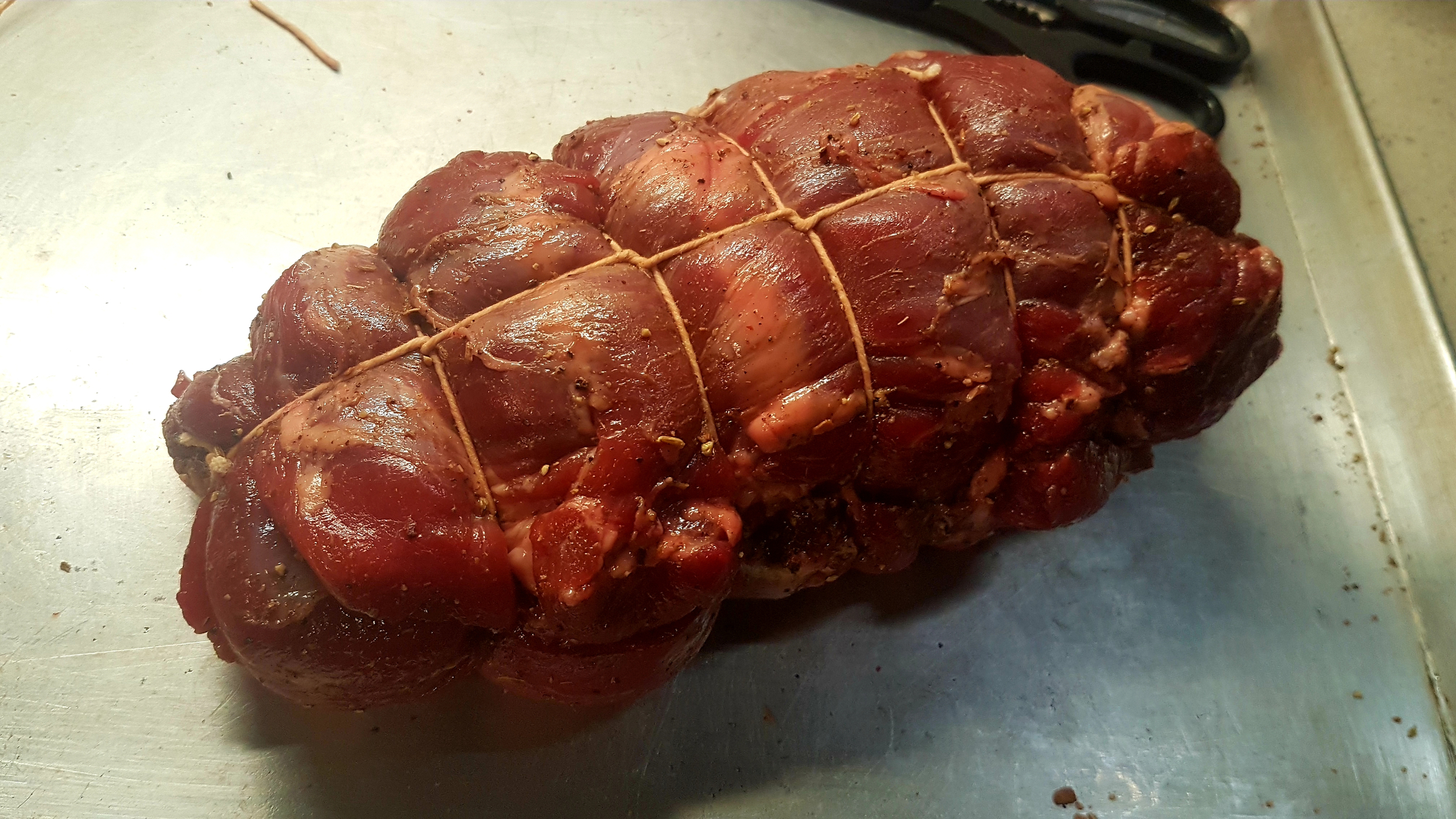 Tried a new method for Peking duck… hung to dry overnight in the 'walk in' fridge with fan, XL 350 indirect, 30m breast up, 45m breast down, 30m breast up. When it finished at breast IT 165, leg 190, the skin was still kind of oily. Had to grill direct with few flips to dry and crisp up (butcher string leg bondage used for hanging came in handy for flipping). A lot of work for mediocre returns, much easier to just buy one but the lineup at local bbq places are usually crazy, I heard at one place there were 30+ ppl in line around 1pm.
Wrapped in Pac-Man bao instead of traditional crepe
Roasted black sesame seed rice balls in ginger syrup, symbolic of family togetherness 
Excuse the chaotic tasteless spread 
Happy Sunday all!