We made this for our traditional Christmas Feast Today.
Two 1 1/2 pound racks of lamb, marinated for four hours. 450 degrees, four minutes per side. (It's just the two of us, so yes, there are leftovers!)
Normally we would go with a big red wine with lamb but it would overpower the lobster risotto.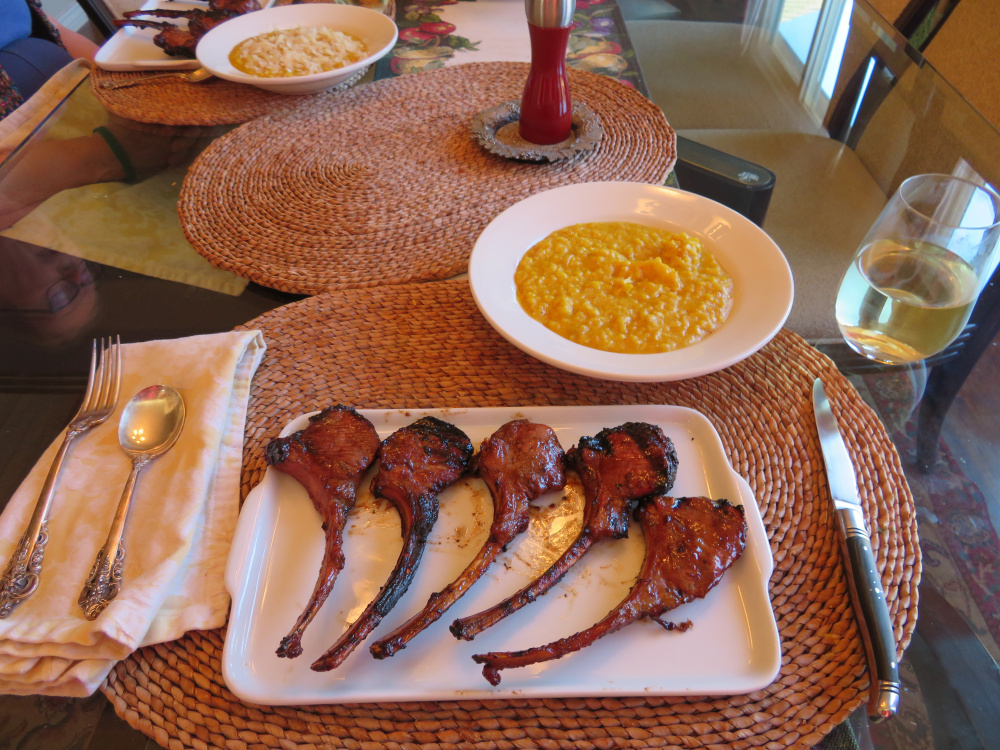 Boss Lady made Eggs Benedict for breakfast.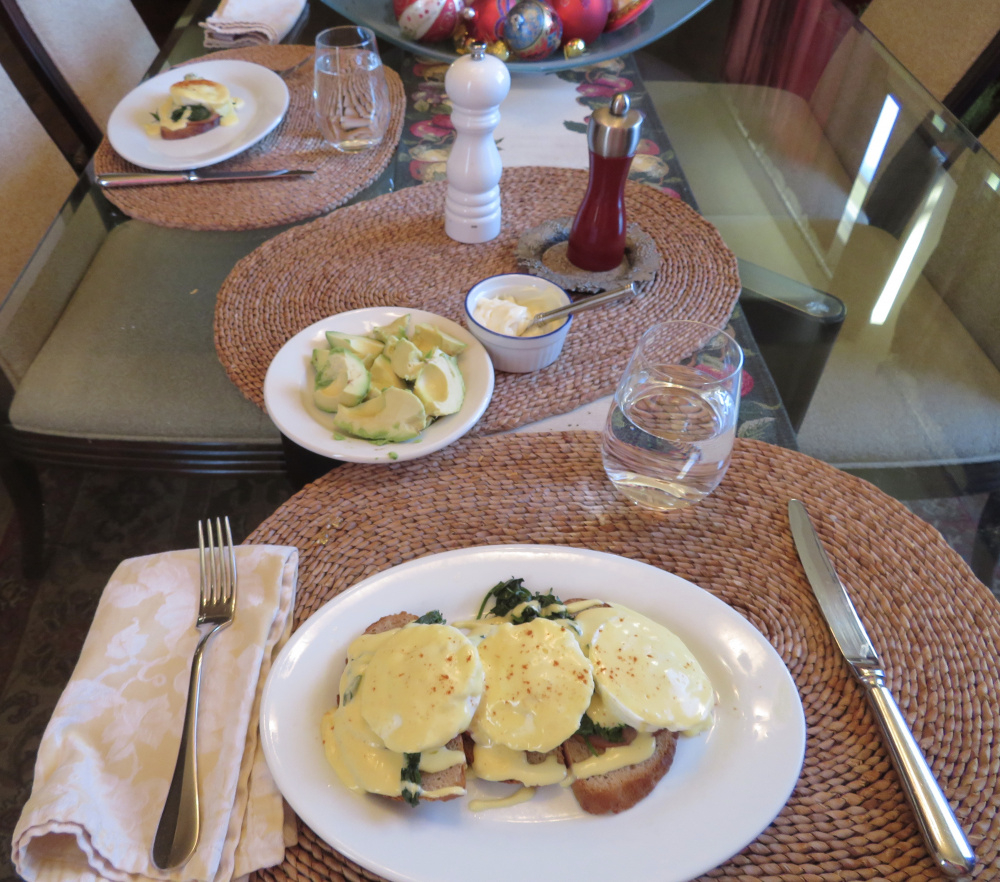 Large Egg, PGS A40 gasser.