Yes, I'm alone at home, pulling my noodle(s)...
In my quest for Chinese hand pulled noodles (lamian) I stumbled upon another , much easier type of hand pulled noodles - biang biang mian. 
AP flour, salt, 55% hydration. Mixed the dough and let it rest overnight at room temp.
pulled and boiled the noodles.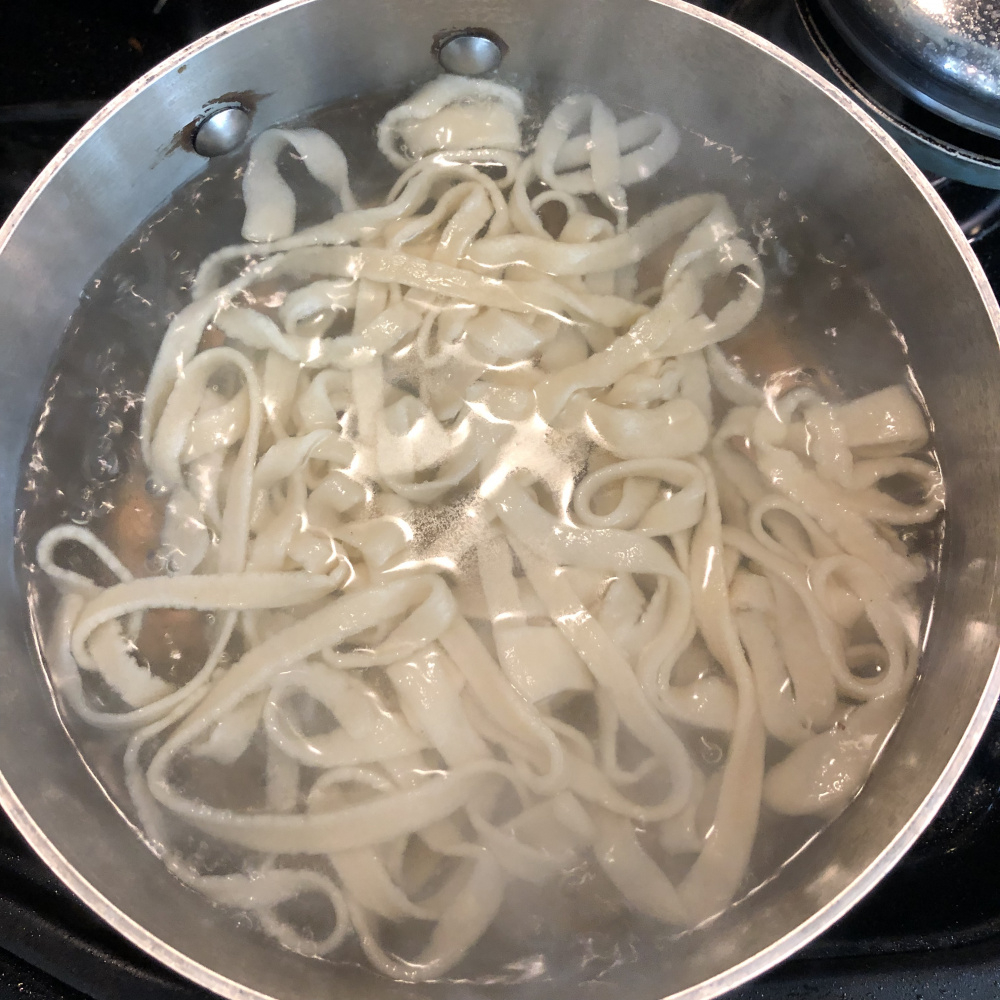 Dressed with garlic fried in butter, sesame oil, mirin, soy, chinkiang vinegar, crushed Sichuan peppercorns, gochugaru chile powder, cilantro, green onions. 
OMFG!! This is one of the best and easiest cooks I've done this year re: effort vs. flavor payoff. After the garlicky, salty, acidic heat rolls off your tongue, you're left with the slightly numb and tingly sensation of the Sichuan pepper.
This will go into regular rotation for sure. 
#1 LBGE December 2012 • #2 SBGE February  2013
 • #3 Mini May 2013
A happy BGE family in Houston, TX.