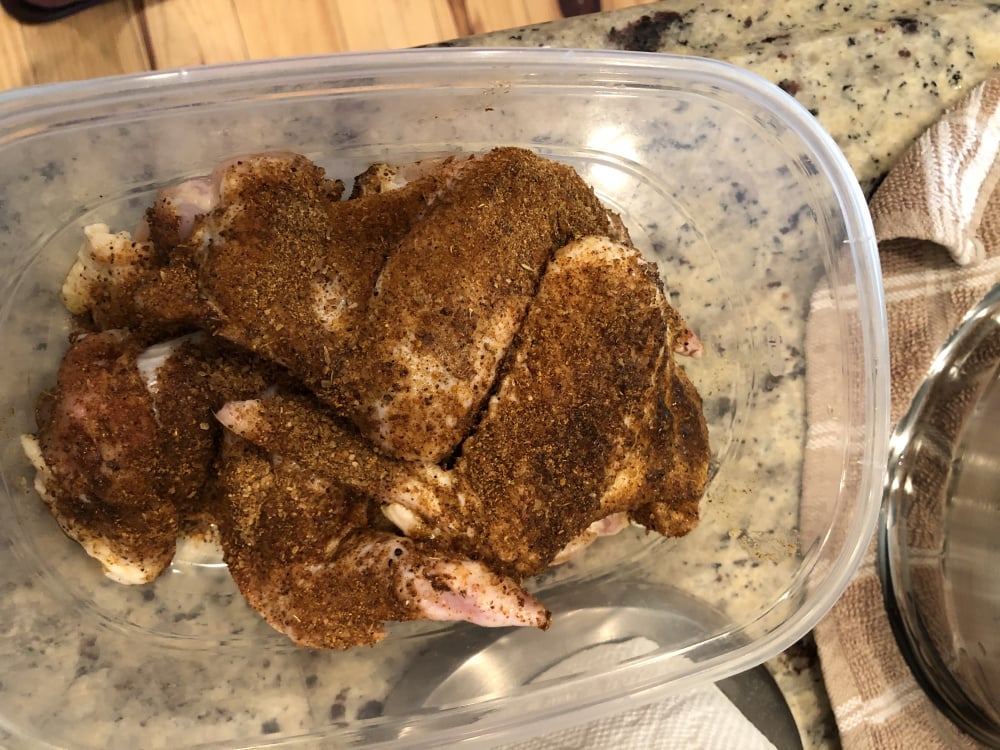 Put some olive oil and rubbed with Swamp Venom.  
Cooked at 350 indirect on a raised grid. Cooked for about an hour and then pulled and tossed them in Texas Pete wing sauce.  Then put them back on for a few minutes till done.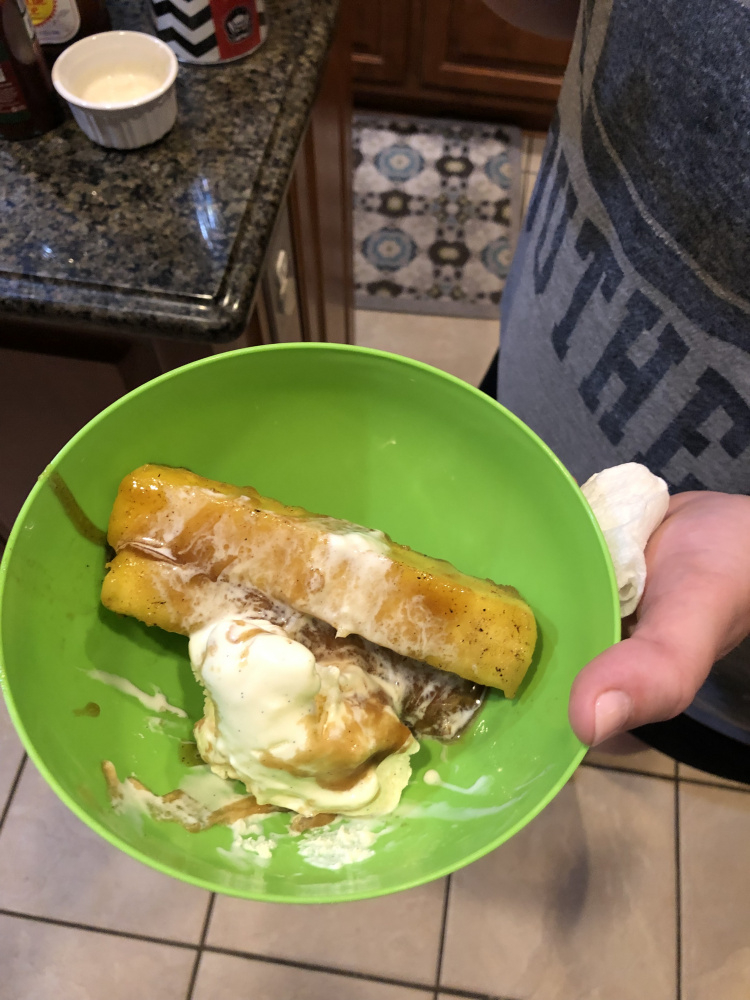 Finished with some grilled pineapple covered with vanilla ice cream and drizzled with a brown sugar mix.