Well, I finally decided to pull the trigger on the SRF shoulder. I'm also using it as a good excuse to get back engaged on this forum.
The package arrived as a 23 lb hunk of completely frozen meat. I filled the sink with room temp water and let it sit in there for 4/5 hours. Then I placed it in the refrigerator overnight. I removed it from the refrigerator again around 10AM the next morning and left it on the counter until I put it on the BGE at 5pm.
I wanted it to be ready to serve no later than 6pm on the 4th of July......so I gave myself a worst case scenario of 24 hours cook time and an hour rest time.
But I assumed that it would more likely be a 19-21 hour cook.....followed by a 3-4 hour rest.
I was wrong!
It looked great with the exception of the protruding, handle like bone/blade that was obviously going to keep it from fitting on the BGE.
That was going to have to go!
Using a standard bone saw I removed the protruding piece. I admit to not knowing my way around a whole shoulder like a butcher.....but it didn't look like the most promising piece of meat. I set it aside for soup another day.
The color on the rest of the shoulder was a beautiful, deep pink. I did trim it up a bit before rubbing it.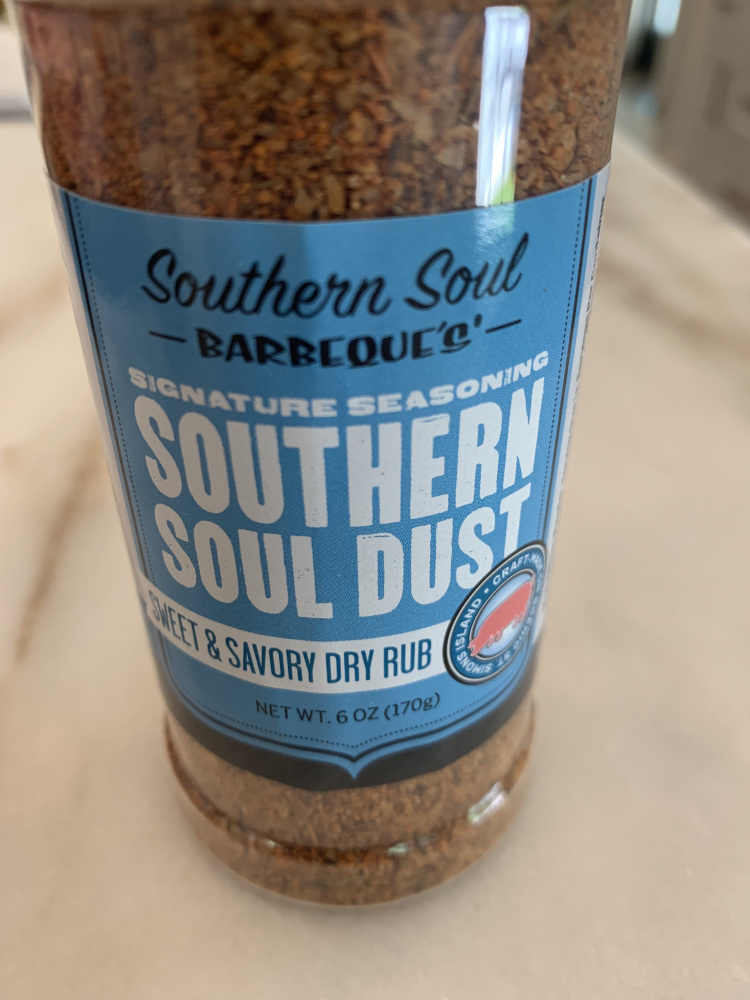 I wanted to give the meat a chance to really stand on its own.....so I gave it a light dusting of a rub from Georgia's second best BBQ restaurant and drizzled it with a touch of honey. That's it....
I set the BGE around 275* thinking that a piece of cold meat that large would quickly bring down my dome temp 25 or 30 degrees......which it did.
Here we go.....
In that previously mentioned spirit of not messing with it too much and letting the meat speak for itself - I didn't lift the lid until over 6 hours into the cook. Above is what it looked like at that point.
I did spritz it with a 75% Apple Juice 25% Apple Cider Vinegar once.
If you're cooks are anything like mine.....there is almost always a curve ball of some kind. Today's curveball was that this
23 lb hunk of meaty goodness was done in an incredibly short 12 hours rather than the 20+ that I had planned for!
There was no "stall" or "plateau" at any point in the cook. I anticipated that there would be a 3 to 5 hour stall.
It steadily climbed until I removed it at 5:00am when the core temp reached 198*....Exactly 12 hours after putting it on the Egg.
This was the final product.
My biggest challenge was keeping it in good condition for 14 hours until dinner would be served. Not an ideal length of time!
I wrapped it in tinfoil and put it in the oven on the "warm" setting at 165* basting it occasionally with a homemade sauce.
The surface area was a bit more dry than I would have hoped for because of the long rest time.....but the flavor of the meat was amazing and the center of the cut was juicy and perfect.
All in all.....it was a success.