While perusing my freezer, I found the beef and lamb tongues I purchased this past summer
and decided it was time to put them to use. The goal was to infuse them with more flavor than
I typically encounter when ordering from restaurants, along with adding a nice layer of smoke.

Such weird looking things. They were given a good scrubbing and marinated overnight in
Mojo.
The tongues were pulled from the marinade the next day. An onion-tomato-garlic based sauce was crafted by rendering some beef bone marrow, sauteing garlic, adding sweet onions, cilantro and tomatoes, then topping it off with bone broth and cooking until the liquid had reduced. When the sauce had cooled, it was added to FoodSavor bags along with the tongues.

The tongues were cooked sous vide for 36 hours at 165F, placed in a water bath until cooled,
peeled, and then smoked on the Egg at 180F with hickory, oak and cherry wood until they had
taken on a nice mahogany color.

Sweet corn tomalito was cooked as a side.
The beef and lamb tongues were diced for tacos and the liquid collected from the sous vide
cook was used to quickly fry the meat. Tortillas were warmed and dinner was served.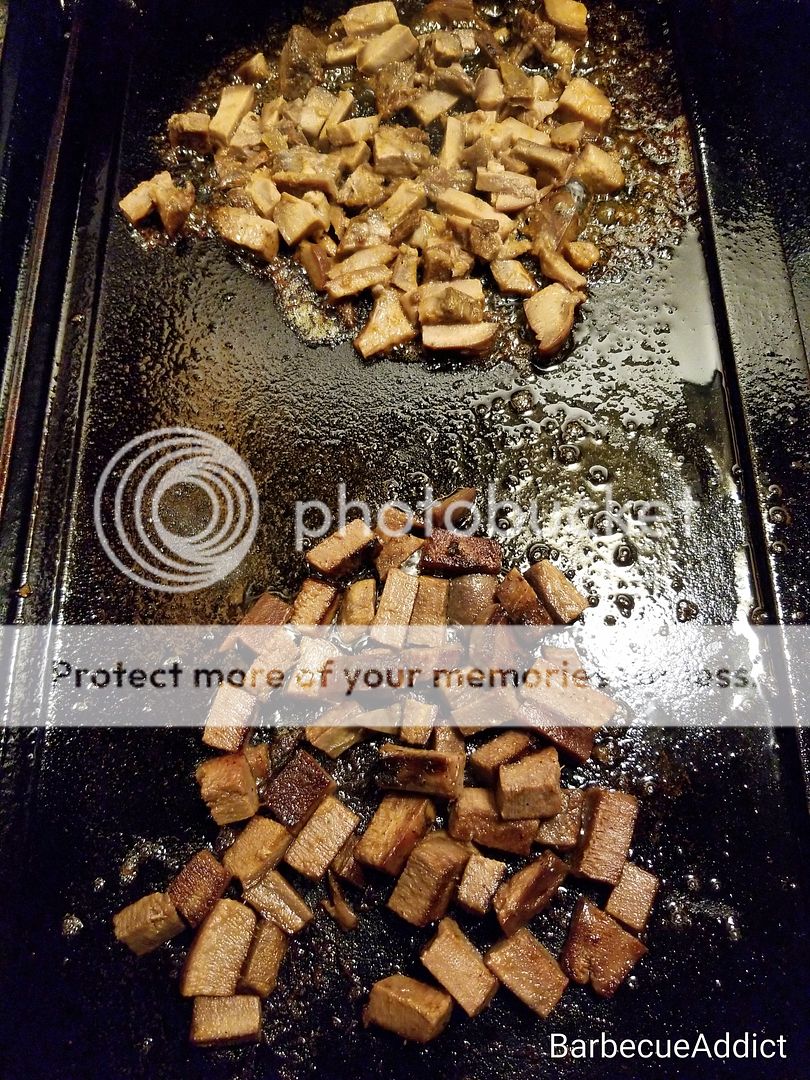 The tongue tacos I've tried in the past, albeit tasty, were on the bland side. These bad boys
did not suffer from that problem. From the initial marinade to the sous vide cook, so much
umami had been infused, with the kiss of smoke bringing all the flavors home. This was truly
an enjoyable meal. It's been ages since I've had sweet corn tomalito and it was as delicious
as I remembered. Good eats.
It's "Smokin Gal", not "Smoking Al".
Egging in the Atlanta GA region
Large BGE, CGS setup, Kick Ash Basket, Smokeware SS Cap,
Arteflame grill grate
http://barbecueaddict.com