Welcome to the EGGhead Forum - a great place to visit and packed with tips and EGGspert advice! You can also join the conversation and get more information and amazing kamado recipes by following Big Green Egg to Experience our World of Flavor™ at:
Want to see how the EGG is made?
Click to Watch
Chicken And Chickpeas with Turmeric, Cumin, and Lemon
Another recipe from "The Failing New York Times".
This was done in the oven but I can see this being a killer BGE recipe. 
Chicken Marinated in Greek Yogurt, Turmeric, Lemon Juice, salt, and pepper
Chickpeas with EVOO, turmeric, cumin, salt and pepper. 
Onions pickled in in lemon juice salt and pepper. 
Fire in the hole:
And shes done: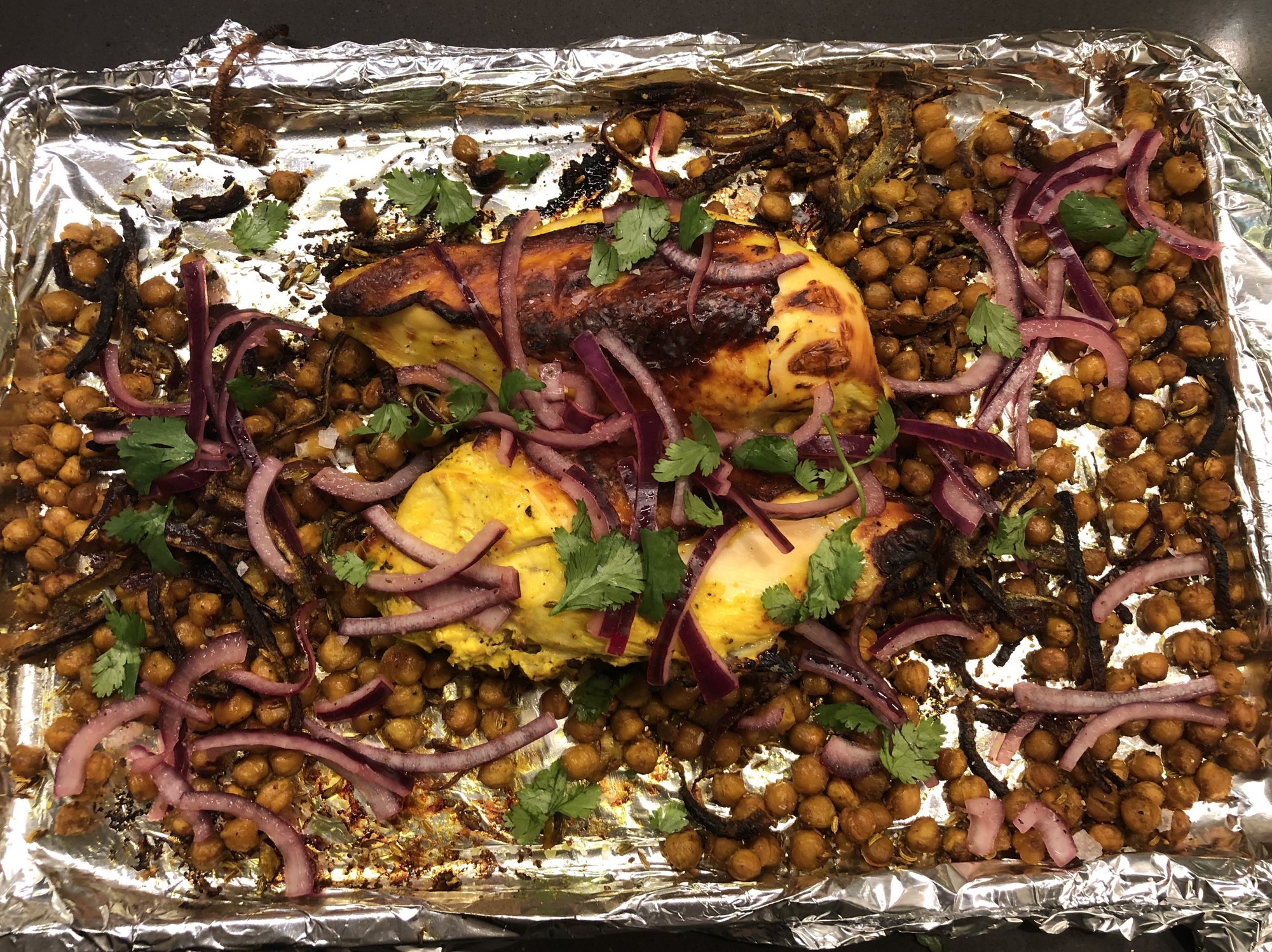 All plated up:
The verdict? Really good and super easy. I did breasts instead of whole chicken. Was ready in 30 min (after the marinade step) and used one sheet pan. Great weekday meal and would work very well in a bge. 
Keepin' It Weird in The
ATX
 FBTX
Comments