Howdy all -
In an effort to drown out my tears from Beto not being able to turn Red Texas Blue, I am neck-deep in my Thanksgiving planning. This year, rather than using ice bags/etc to do the perfect roasted whole bird, this year the plan is:
Two 15 lb turkeys
Roast the breast skin (sandwiched between two half sheets)
SV the breasts (tied and rolled like a roast)
Confit the legs (the weekend ahead)
Make stock with the carcasses/wings (the weekend ahead)
I have been looking at a ton of ways to confit the legs, and am looking to pick the best of each to get the best results. Here are a few:
Key questions for those of you that are still on the forum:
Have any of you done this? (method, lessons learned, results)
Pre-brine - Do it or not, and for how long?
I have an induction stove and can hold low temp indefinitely - 200F for long or 325F for short? My bias is lower and longer (the anti-turbo). Oven or stove (or does it matter)?
I will take pics as we go. This should be killer.
A preview below - duck fat, butter and ham hocks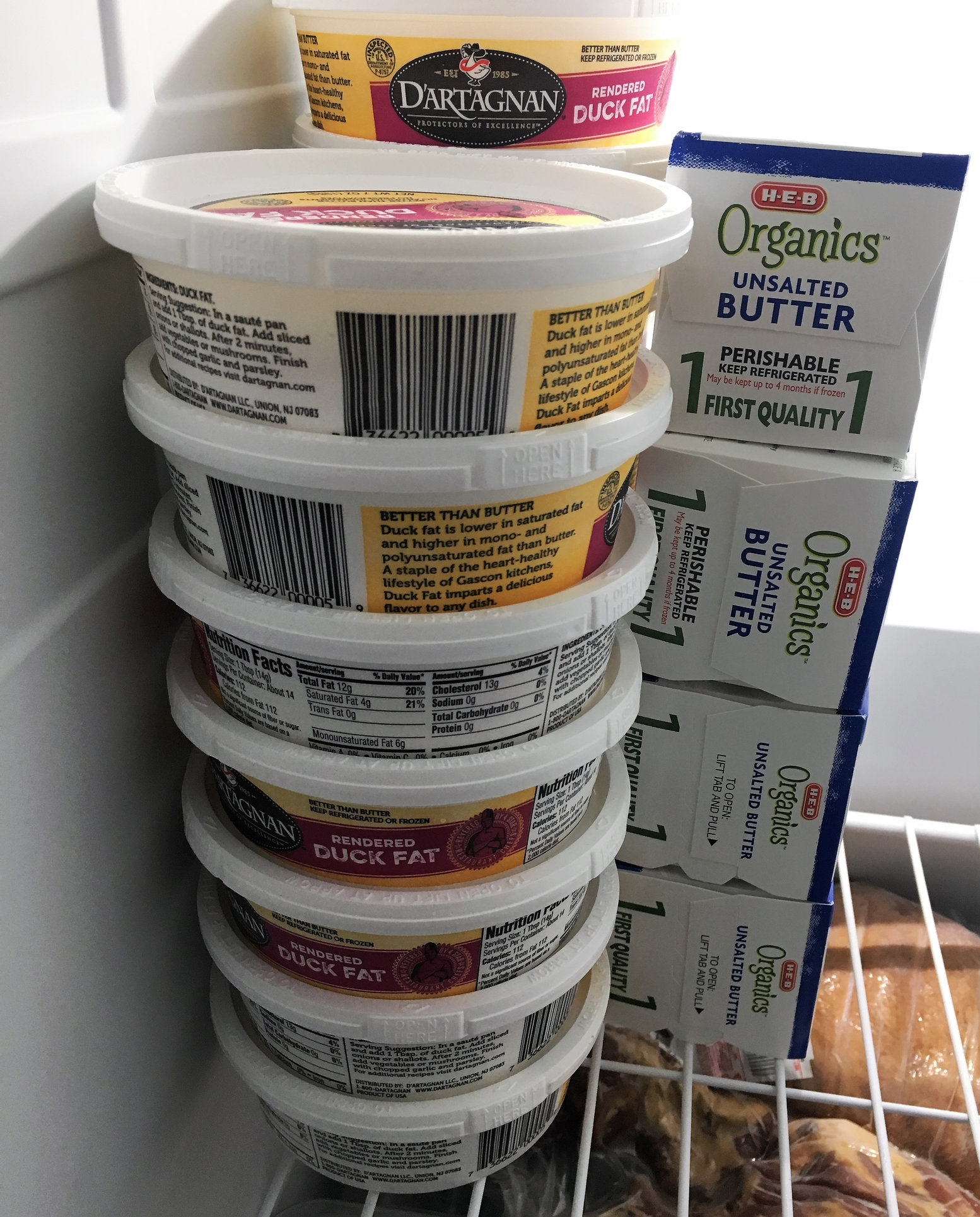 (now only 16 stone)
Joule SV
GE induction stove
Gasser by the community pool
Scale (which one of my friends refuses to use)
Friends with BGEs and myriad other fired devices
Charcuterie and sourdough enthusiast
Prosciuttos in an undisclosed location
Austin, TX