Well, I had an injury that put me down a few months and as the family cook...we have been eating mostly takeout the entire time. My wife is in her sisters wedding next month and has wanted to drop a little weight before standing next to a bunch of 20 year olds so it was crunch time. 
Then I had a brilliant idea last week inspired by a
@MeatChurch
IG post. "Babe, maybe we should try Keto".
For those of you unfamiliar, it's very low carbs, moderate protein, and high fat. It's unconventional compared to most traditional diets but I have had some friends see drastic results. 
Besides, you can eat bacon, cheese, and occasionally drink so even if we saw marginal results, no harm, no foul, right?
So, week 1 is down and nobody has killed anyone. Lots of water and green leafy stuff. But been able to stay relatively full and still eat decent food. 
Smoked Gouda Burger and truffle salted Eggplant mushroom and Parm. 
Buffalo chicken breast with blue cheese crumbles and dressing on a bed of spinach
Mexican creamy chicken soup
Avocado BLT salad with sriracha ranch dressing 
Portabella Mushroom Pizza
And of course, Friday night chicken wings.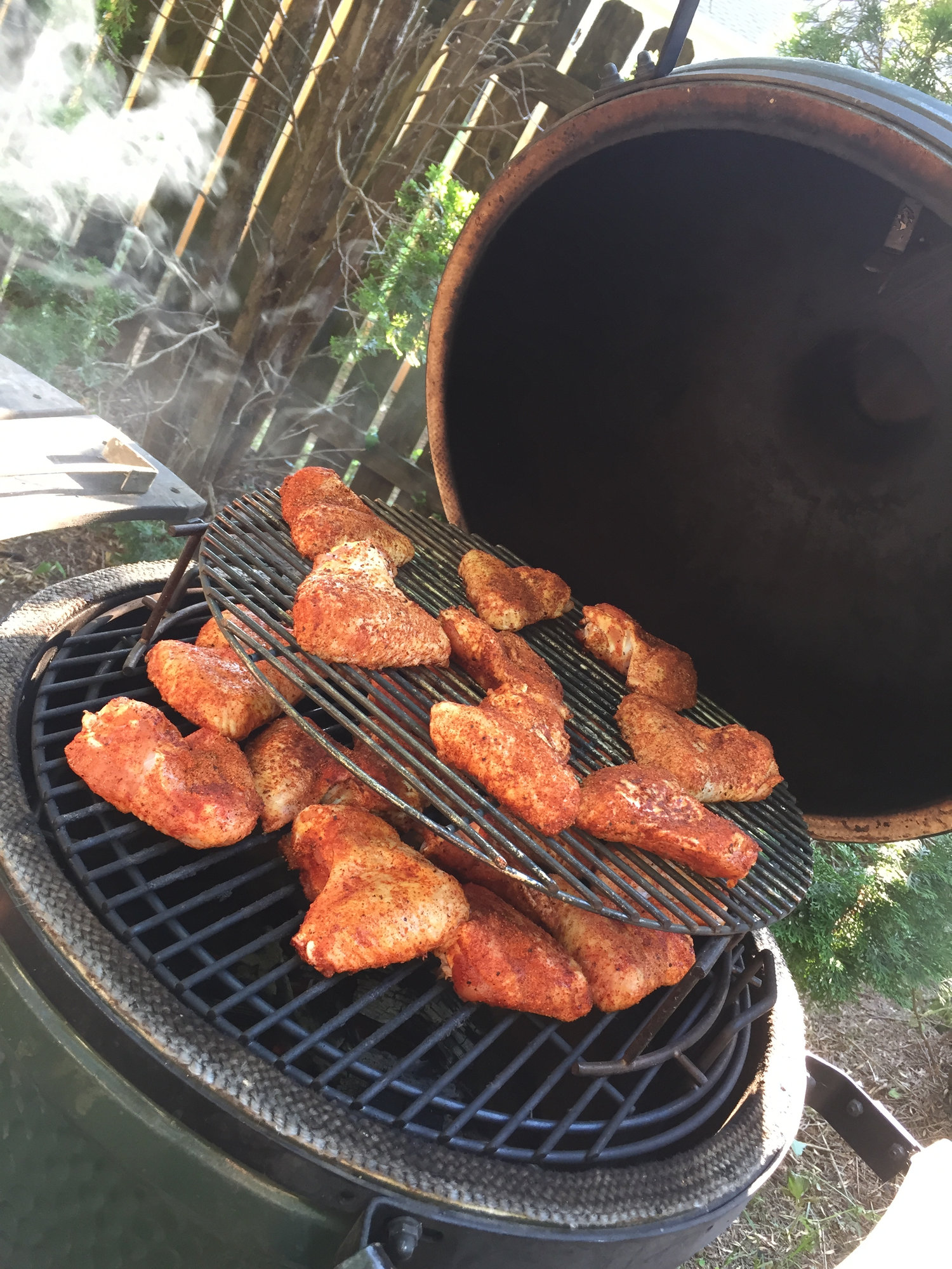 Week 1 Verdict: My wife is miserable but hanging in there (she has a much higher metabolism than I do). I think this diet is more suitable for men. I'm just excited to not be eating salad and shakes for a month. 
More to follow. 
"Brought to you by bourbon, bacon, and a series of questionable life decisions."
South of Nashville, TN