Hello, my fellow Eggheads!
For my first post on the forum, I thought I would share my barbacoa cook from yesterday.
Rubbed a 4 lbs chuck roast with peanut oil and taco seasoning from Costco. Smoked on my LBGE for two hours at 260 degrees until an internal temp of 165 degrees. Put the smoked chuckie in a dutch oven with the braise sauce I made. Then it went in the oven at 275 with the lid on for about 3.5 hours until it probed tender. I let it rest for 1.5 hours before I pulled it. We made tacos and the meat was fantastic very tender and moist. The sauce was good, but way too spicy. I like things spicy but it was too much for my wife, although she said she really liked the flavor. I agreed, they were fantastic but too spicy.
Overall, it was a great cook. Next time I will use a few less chilies in the sauce, but I don't think I'd change much else! I'd
SAUCE RECIPE
1/2 cup Beef Broth
2 TBSP White Wine Vinegar
1 TSP Chili Powder
1 TSP Oregeno
2 TBSP Minced Garlic
1 TSP Cumin
4-5 Chile Peppers in Adoba Sauce
Combine and blend in blender. Poured over top of meat in dutch oven.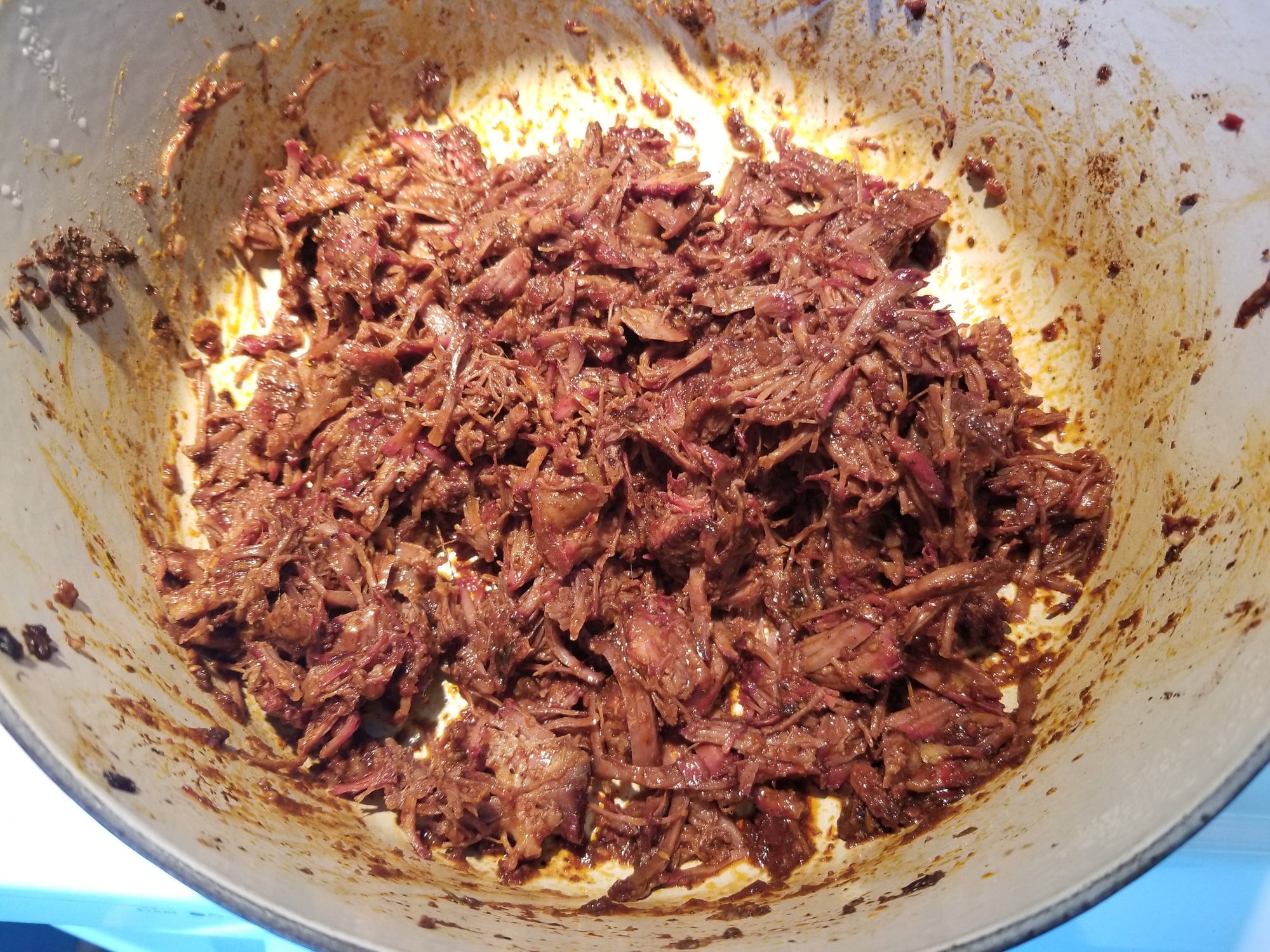 Cooking on a Large Big Green Egg in North Chicagoland.