Pulled Pork Pillows!  Yeah you know me!
This was an idea I've had for awhile, ever since I saw something done with wontons and salmon at Eggtoberfest.  Sorry I don't remember exactly what the recipe was, but it was damn good.  I just figured I'd do a twist with pulled pork.
These are insanely easy, and insanely good my friends!  I used a muffin tray for the wontons, then put some leftover pulled pork in them:
Topped with BBQ sauce and a touch of maple syrup (a riff off that Eggtoberfest recipe - plus, why not?):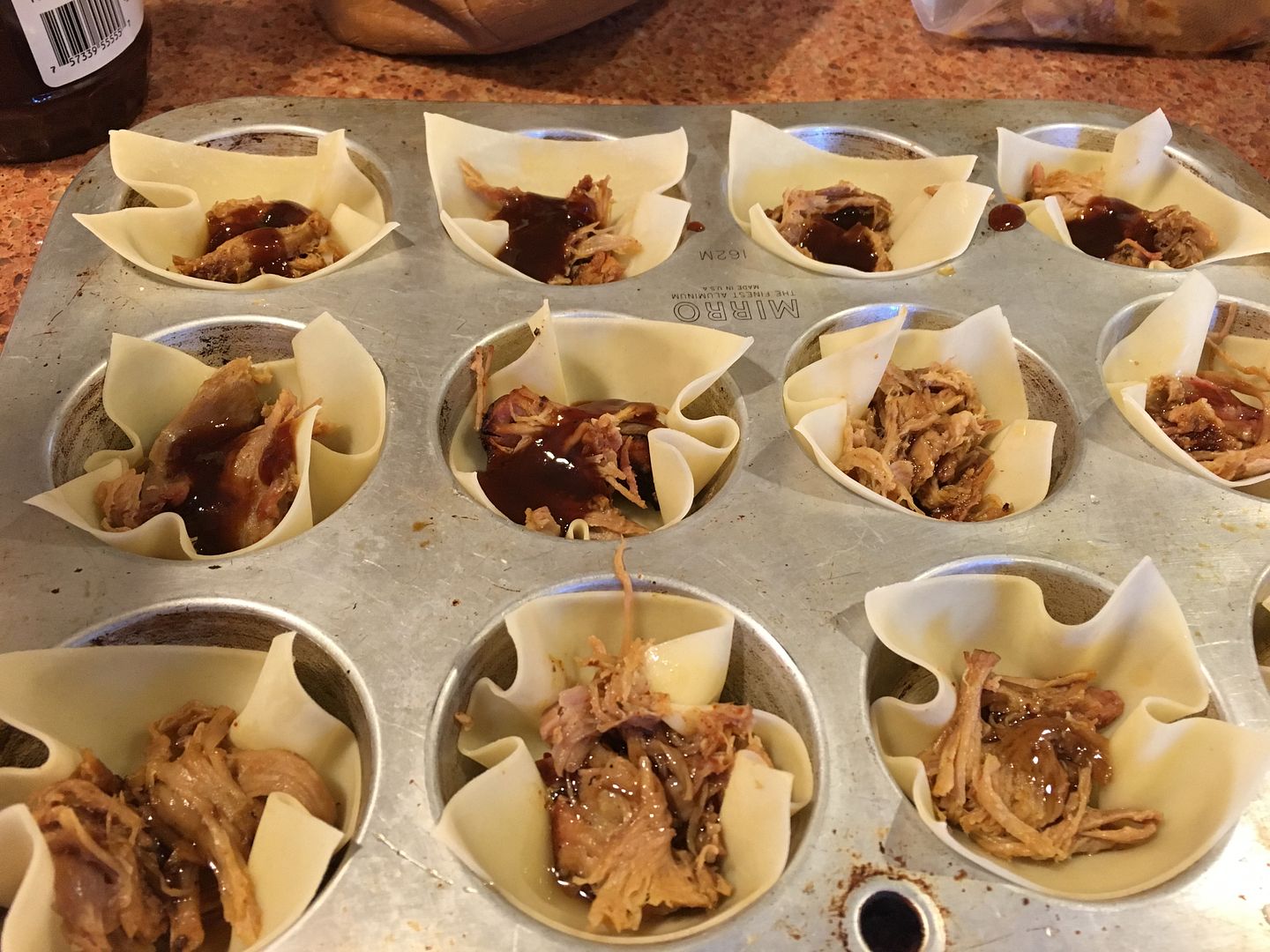 At first I tried half with BBQ sauce and half with maple syrup, but after trying the finished product - I thought, nah - better do both at the same time!
Cooked on the BGE indirect at 450 for about 5 minutes.  Apple wood for a bit of extra flavor: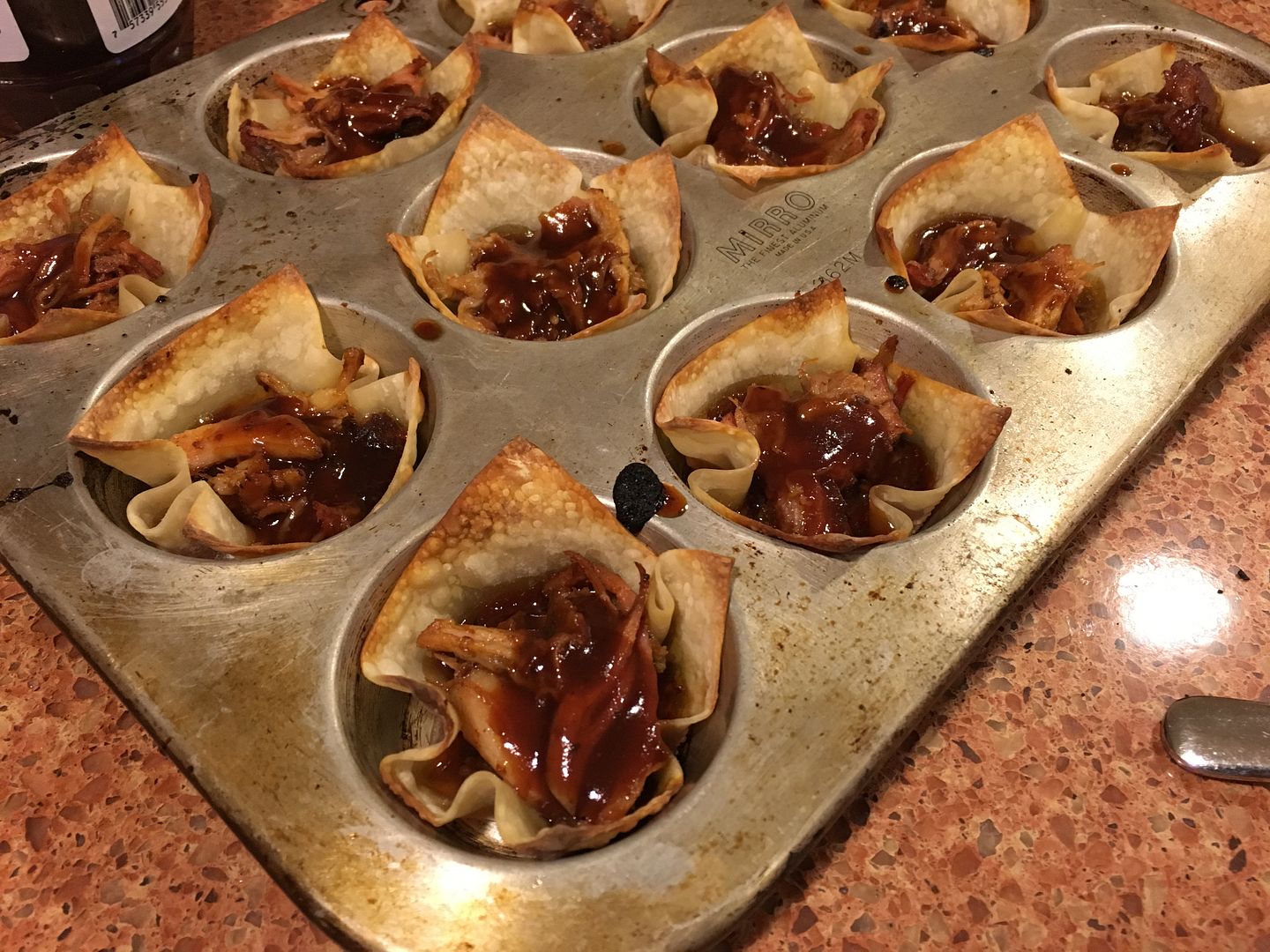 Then topped with some of that green apple/ poppyseed coleslaw (easy!) recipe I posted long back:
These were ... ridiculous.  I devoured ten before I could say "Slap My Mamma!"  
I think I will be bringing these to Butt Blast my friends.  Oh yes I will!
If you think education is expensive, try ignorance.

"I've made a note never to piss you two off." - Stike