Had my last pizza for awhile Wednesday night. Would have posted yesterday, but was too busy. Used the same dough from what was left of the Shrimp Alfredo Pizza. Thought about doing it on the MINI and my head started to spin when I recalled @nolaegghead 's smart math. So I just took what was left which was enough for a 12" pizza and threw it on the large, plate setter legs down, 3 feet and then the BGE Pizza Stone. Can't member now if it was 425 or 450. Too many hours ago.
Coming along, not burning yet....
Forgotted how many minutes I let it cook. Wasn't really paying attention.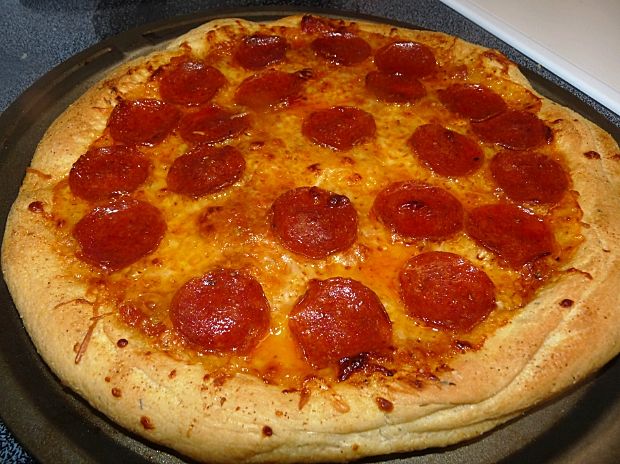 Got to include the side shot.
Not sure if it didn't get as big a rise as the shrimp pizza due to lower heat or the dough being a few days old. Still came out pretty good and didn't burn the bottom. Not going to give up on doing a pizza on the mini just yet, but those plans are gonna be shelved for awhile as I get my health under control.
Rowlett, Texas
Griffin's Grub or you can find me on Facebook
The Supreme Potentate, Sovereign Commander and Sultan of Wings