Discussion on the Spice thread got me inspired to do my own Green Chili Cheeseburgers. Kroger had some Hatch chilies in. Got them roasted up on the Egg and chopped up.
Grilled up some burgers and topped them with the chilies and some pepper.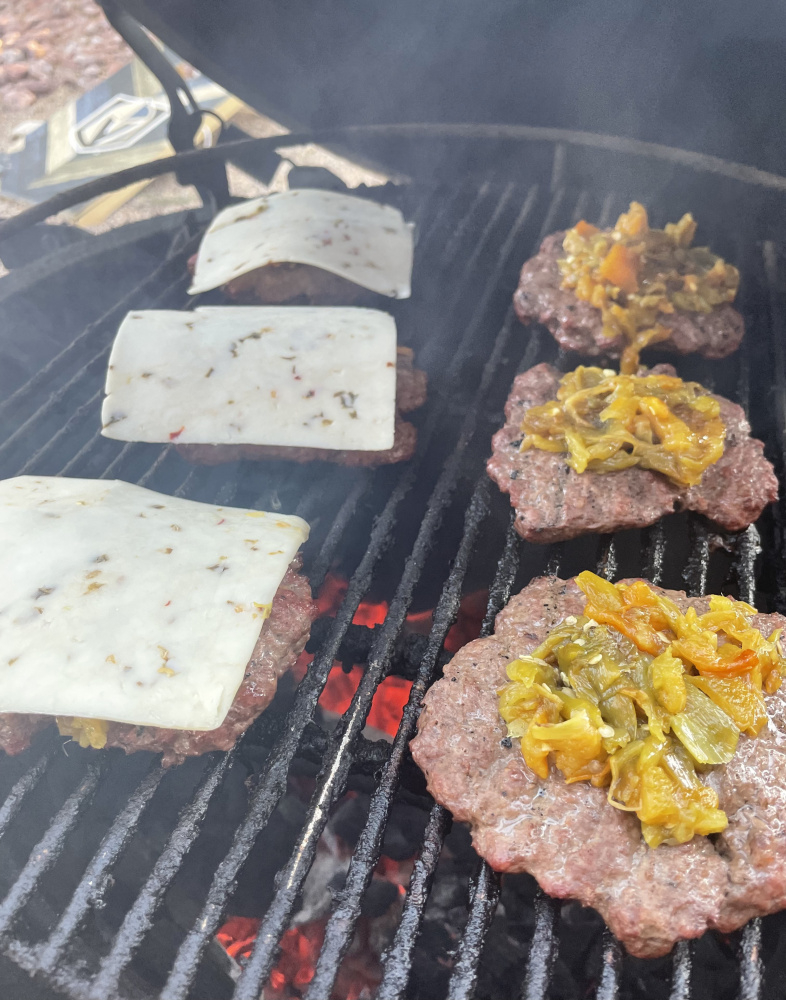 Toasted up some Dave's Killer Bread buns and assembled with mayo, tomatoes and lettuce. Tots curtesy off the wife. If they aren't slightly burnt, they aren't done. Fry sauce with some Cajun seasoning. Great meal. 
Thanks for looking.