Inspired  by a recent thread about lobster. I've made the lobster oil before, and it beats the pants off the usual butter, or garlic butter,  dip. 
Made the lobster oil yesterday. Shells, fennel bulb, bag leaves, garlic, peppercorns, tomato paste, and some other stuff. Rested overnight. Strained all the solids out today. 
Learned about mukimo from a David Chang podcast. And , then remembered, that caliqueen gave me the book (In Bibi's Kitchen) for my birthday 🤦🏾‍♂️ 
Tweaked the recipe a bit, mainly by adding berbere, since the recipe just called for salt to season it. 
Onions, cannellini beans, hominy. Puréed kale, and mashed potatoes went in later. 
The tails were kinda small. Sprinkled some Oakridge BBQ SPOGOS, and topped with butter pats. SV at 140F x 20mins. 
Plated: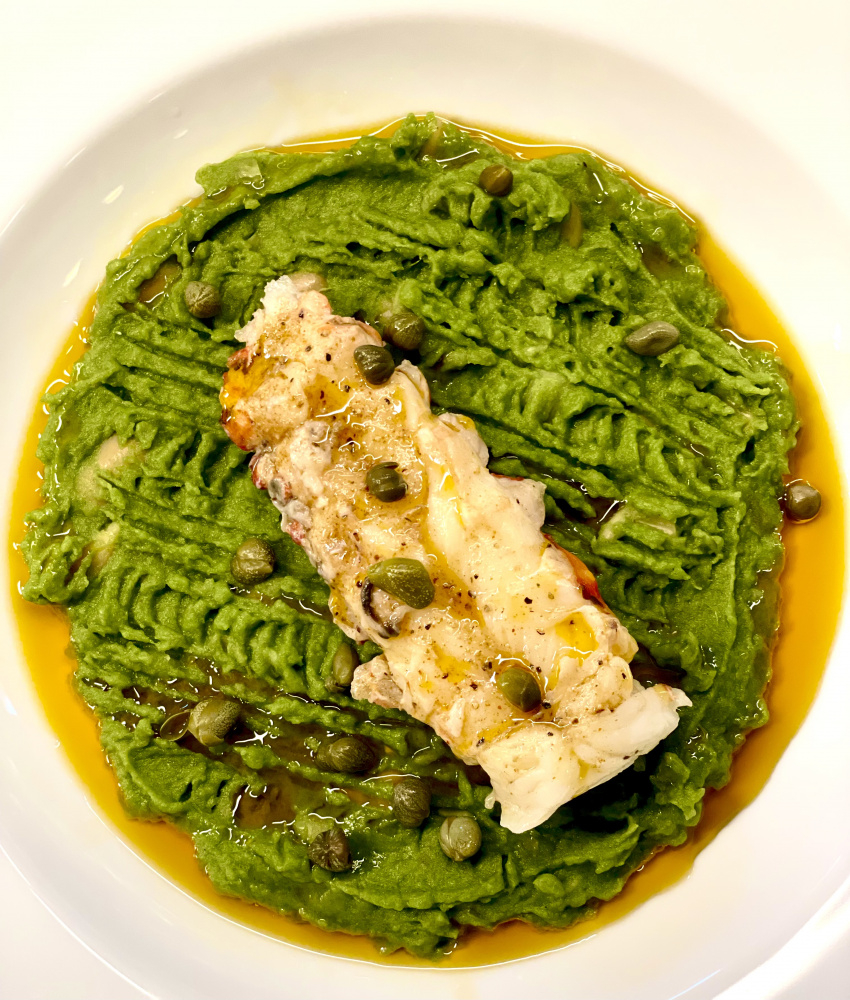 Farkin' unreal, if I do say so myself 😎
#1 LBGE December 2012 • #2 SBGE February  2013
 • #3 Mini May 2013
A happy BGE family in Houston, TX.