Thought this might be fun.  This corner of our house has been my "office" for pretty much every day of the past 7 months.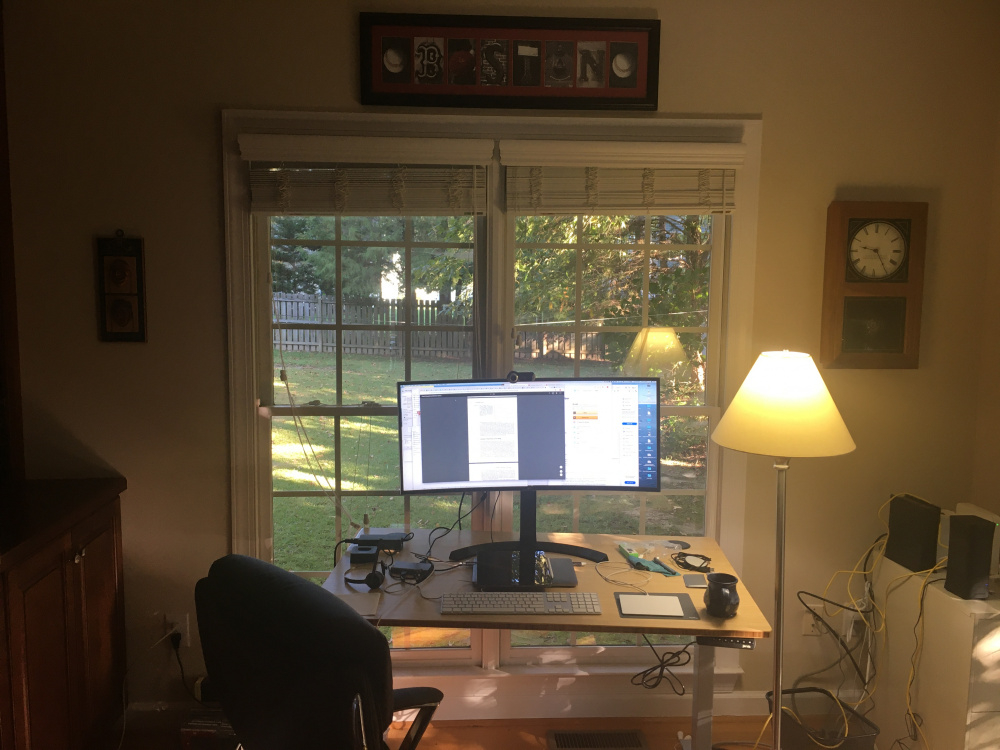 Sorry the lighting isn't great.  That's a stand-up desk there and a curved display that's a little racked but does the job.  
I feel very fortunate that we have a dedicated space I can use and that there are windows to the yard in back.  My wife works part-time and she's taken over our dining room as her work space.  
"A generation of the unteachable is hanging upon us like a necklace of corpses." - George Orwell 

"I've made a note never to piss you two off." - Stike

The most arrogant man on the internet.  

Living large in the 919