I just picked up a new medium with nest and eggmates. I wanted to put a couple coats of spar urethane on the eggmates before putting the egg together so I pulled them out of the box and they are the new 2 slat designs. Ok, I can live with that. But then I looked at the color and finish.
First, its an icky brown. The lighter color of my other egg mates was much nicer. Second it looks like the finish was slapped on with a worn out paintbrush by a 4 year old kid at pre-school.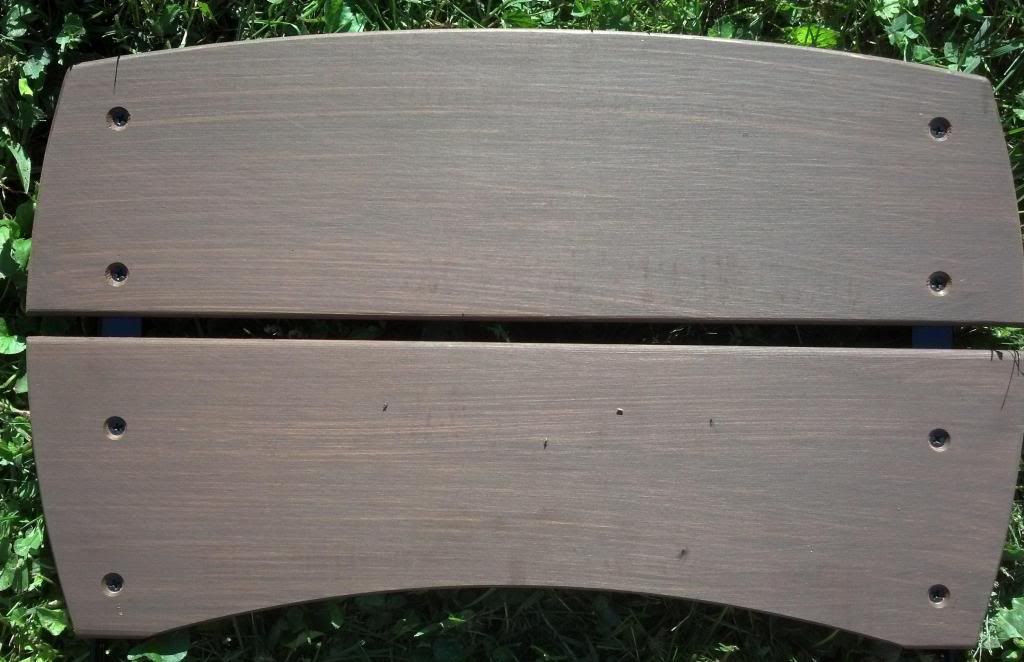 So now I'm trying to decide what to do. Options that crossed my mind:
1) Paint it either black or royal blue in semi gloss or gloss paint.
2) Restain it with a dark stain.
3) Strip it and try to match the egg mates on my XL.
Given the dirt build-up on my XL eggmates (yes I clean them from time to time), painting it black is an appealing option. Having to fully strip the shelves is least appealing.
Suggestions? Any of you customize your eggmates?
Cooking on an XL and Medium in Bethesda, MD.