Went out to cook out leg of lamb for dinner tonight and this what I found. My table had caught fire sometime after my pizza cook last night. We were gone to a movie and the kids were home alone. The table was so weak that it could have easily tumped over and spilled hot lump all over my deck. My sons bedroom is 10 feet away. Somehow it snuffed itself out. Not a mark on the wooden railing that was inches away. The weird part is that this happened at the felt level, not the bottom where the lump is burning. Feel very fortunate today. Never been so happy to go out to dinner in my life.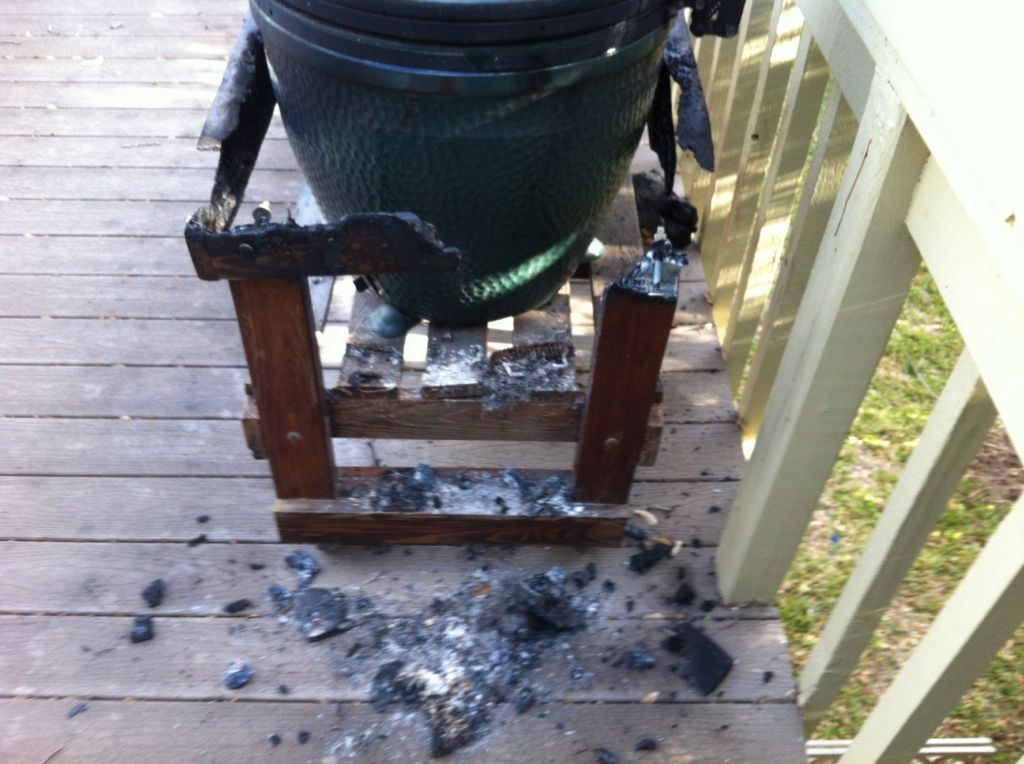 All that is left of my grill brush. It had a long plastic handle and several metal parts. Only a pile of wires left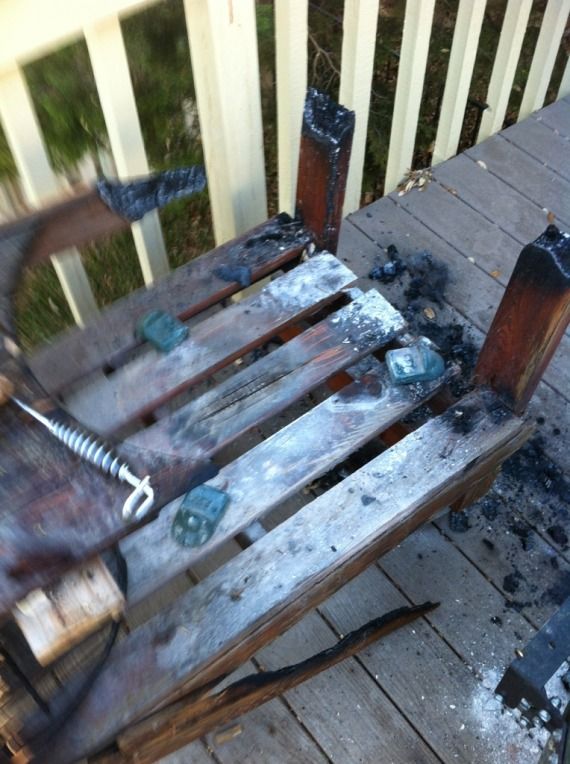 My fire box had a small crack before.....here is the after:
Here is the wooden deck rail 6" from the fire. Not a mark: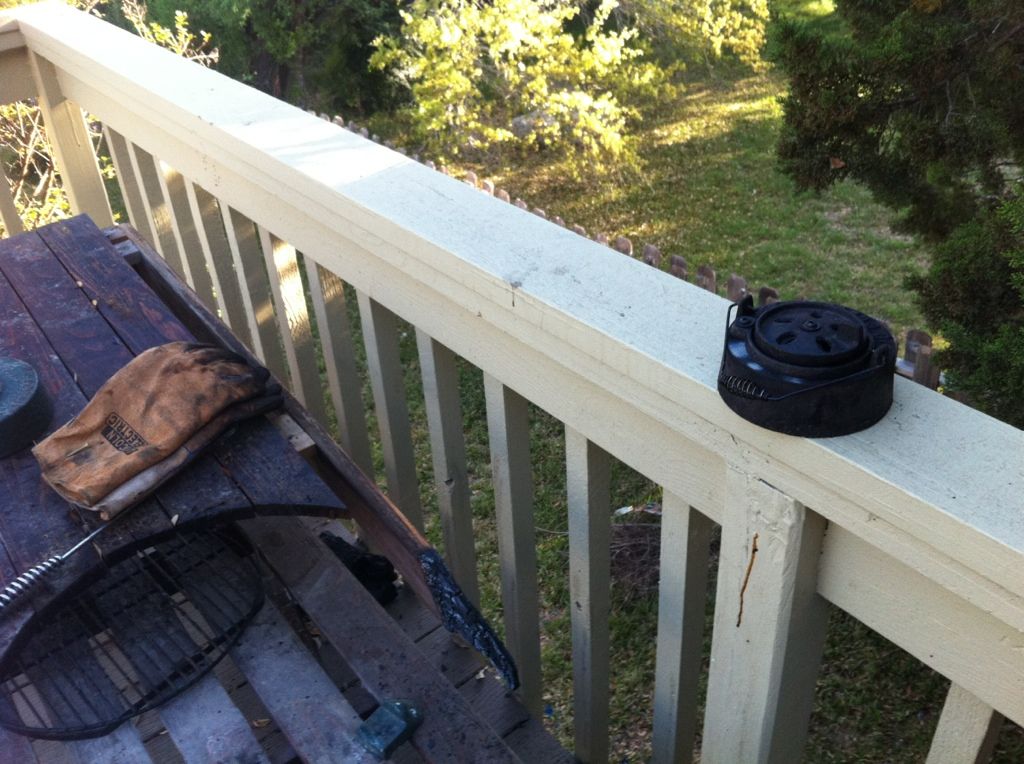 I cooked pizza and it was humming along at 550-600 for an hour. I just left it going to burn it out after. I guess it somehow ran away and the temps got out of control. I thought it was burning down. We didn't leave for another hour or so. Have no idea when or how this happened. I was shaking when I first saw it. Still don't have a clue how, when, or why. Just feel lucky. Careful out there boys and girls.
Keepin' It Weird in The ATX