A couple weeks ago I fired up the Small BGE for a quick weeknight cook. Half way through I opened up the dome and saw this.
I ripped off the top gasket and finished my cook. Later that night I sent BGE a email with the picture attached and asked for a high-temp replacement gasket. I got a response before noon the next day and had a gasket shipped to me. Around a week later it arrived and it had a adhesive back so no need to mess with the spray adhesive like I did with my large egg.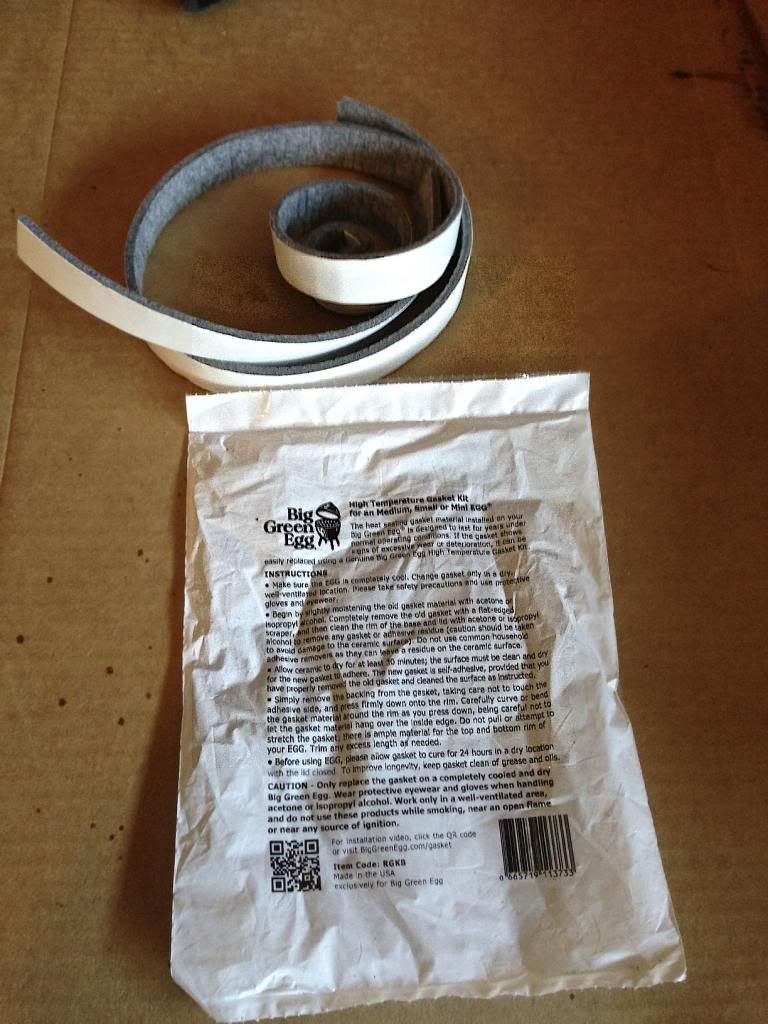 Also last week while answering a question about small eggs on the forum It came to my attention that my hinge was installed upside-down from the dealer. While it worked fine and was not the reason my gasket failed I decided to take the dome off and fix this issue at the same time as my gasket.
Before
The easiest way to balance the dome is get a couple of rags, take out the thermometer, and flip it into the base.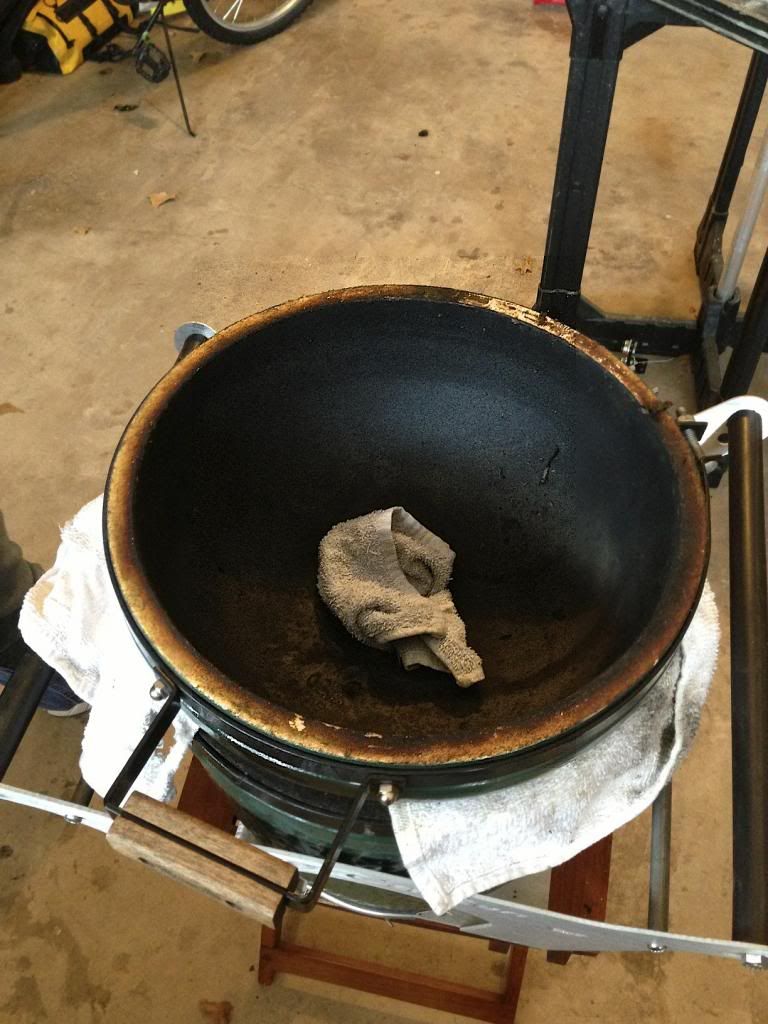 Make sure to keep the inside of the gasket flush with the inside of the dome the outside can have the excess part of the gasket.
Next the base gets scraped clean.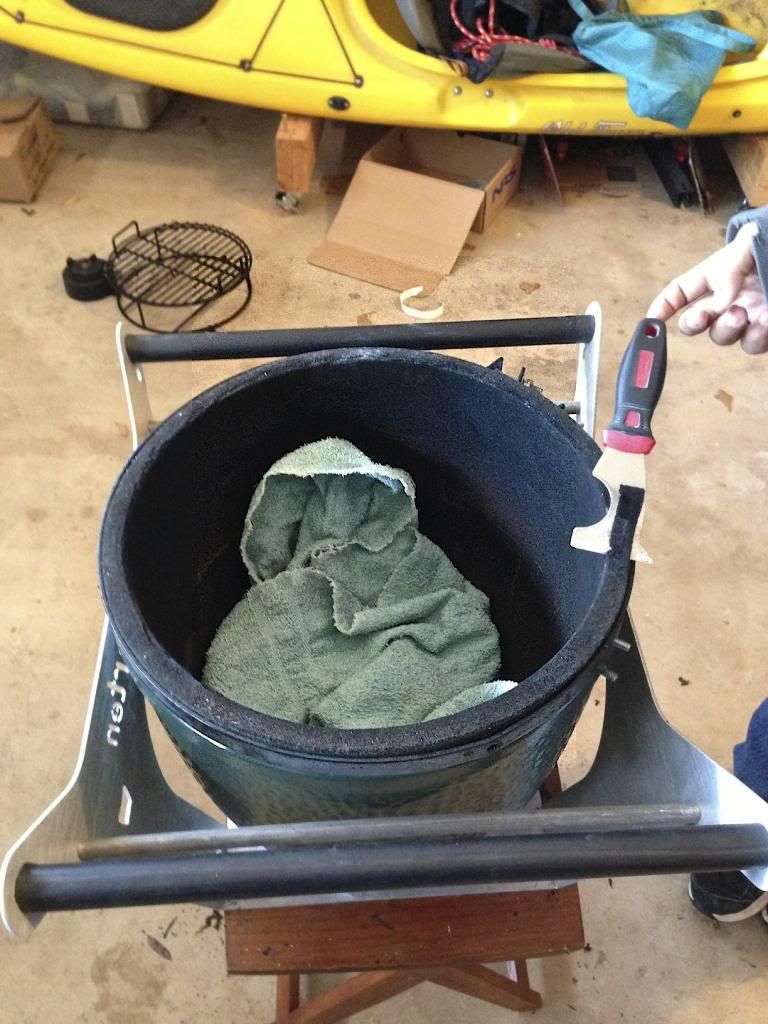 I used rubbing alcohol to help loosen up the gasket adhesive that was stuck to the ceramic and a few razor blades.
Then it was time to flip the hinge around and get it the way it should have been from day one! I went ahead and splurged and got two new 5/16 x 2" carriage bolts since you bend them to get the bands tight. Cost me $0.50 but it was for a good cause..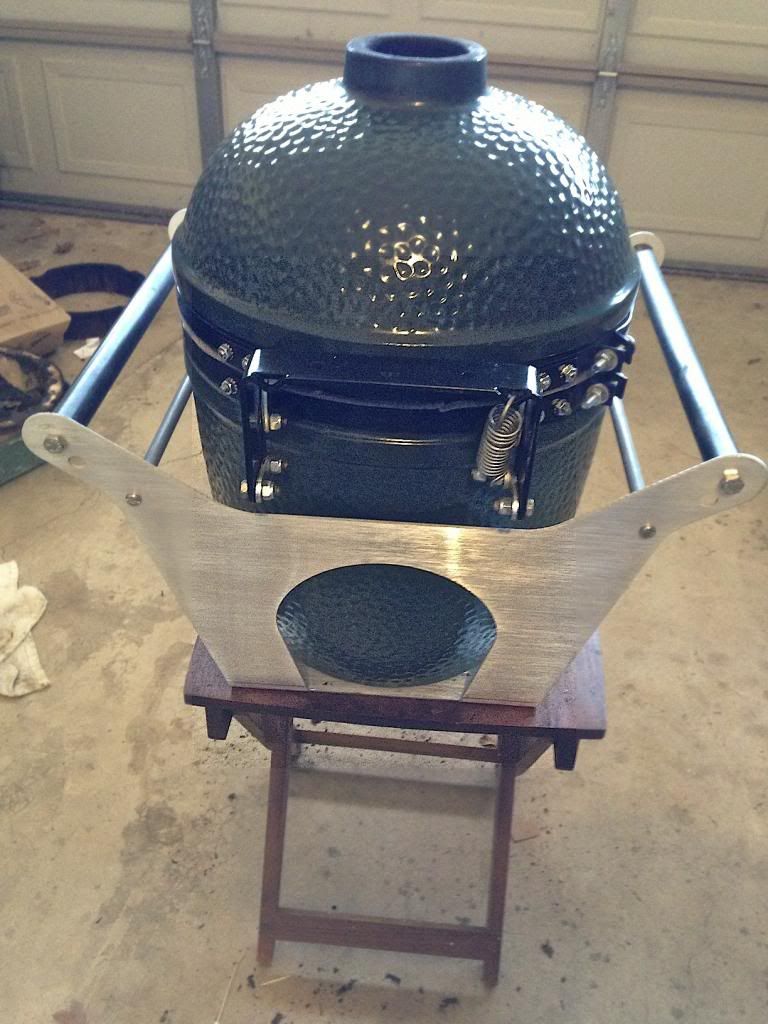 and finally it was time to put on my new handle from
Danny's Carvings
Danny does great work and I highly recommend him if you want a personalized handle. This time around I went with the Sooner Schooner. I like to think of my small as being a sort of a chuck wagon that can travel and create great food. The Schooner is one of my favorite symbols for the University of Oklahoma! He even signs the back of the handle.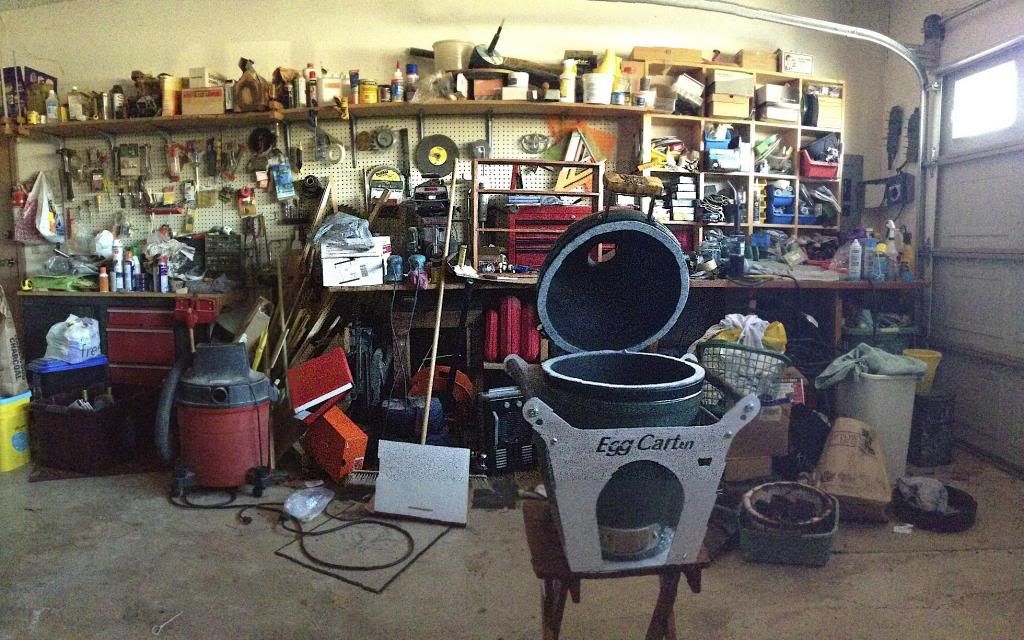 Large & Small
BGE
, CGW Two-Tier Swing Rack for
BOTH EGGS
, Spider for the Wok, eggCARTen & and Cedar Pergola my
Eggs
call home in Edmond, OK.