Down here in the "South" it's considered good luck to eat black eyed peas, cornbread, and greens on New Year's Day. TFJ put a Tuscan beatdown on a southern classic. Unfortunately, only egg related part of this was the bacon we made (it was in the Black Eyed Peas and th Chicken).
So we basically did the Meat Glue/SV Chicken again but this time she stuffed with smoked fontina, Marsala mushrooms, shallots and fresh basil. Soooooo good. Wow.
For the black eyed peas she did a Tuscan take by adding bacon, shallots, garlic, Italian stewed tomatoes, sherry and spinach (the spinach was our greens tonight)
For the cornbread, she did a Polenta with Parmesan, butter, and rosemary. It was awesome. I need a nap.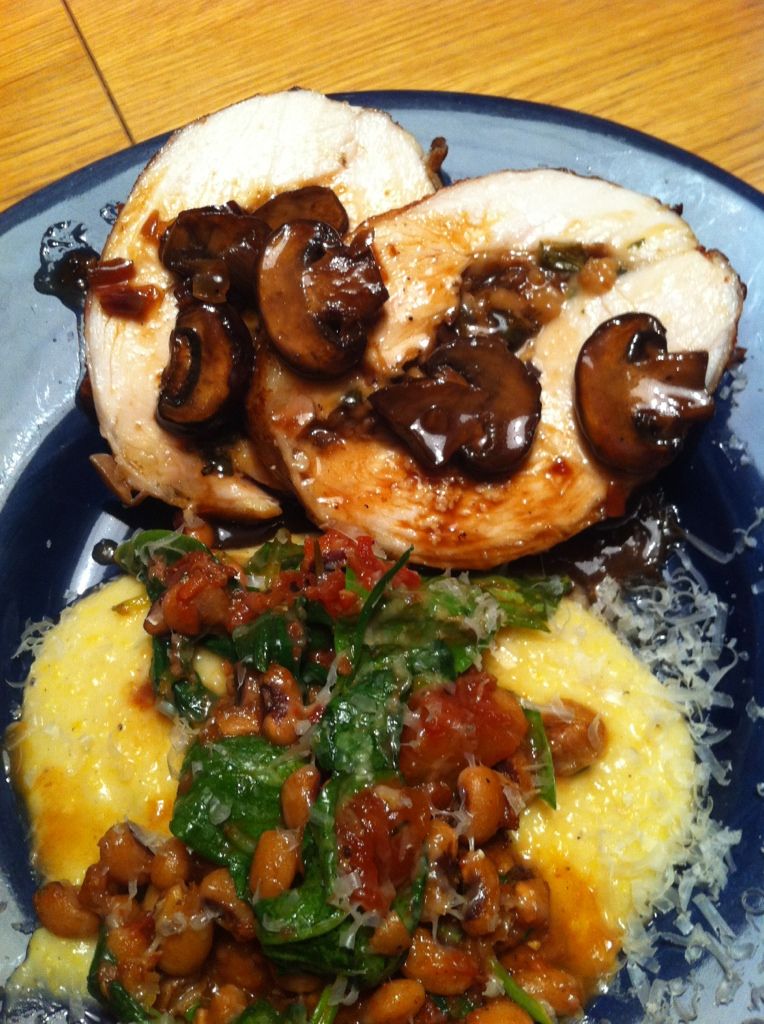 Happy New Years all.
Centex