I think I've seen these maybe once in a grocery store, down in South Texas. Never had them, never cooked them. According to Wikipedia [i]"A riblet is an alternative to ribs. The actual riblet is the portion of a loin back rib (or baby back rib) that is cut off at the top (nearest the back bone) to give the rib a more uniform look. "[/i] Ok, sure, whatever. Mr. O brought some of these down to the river this past weekend and we cooked them up on his Mini Egg while doing the brats on mine. He said they were pre-marinated, so they went straight from the bag to the grill. We cooked them at about 450 for probably about 10 minutes or so, just till they got a nice char on them. Not sure on the time as the ice cold beverages had been flowing all day.
450F with mesquite chips for smoke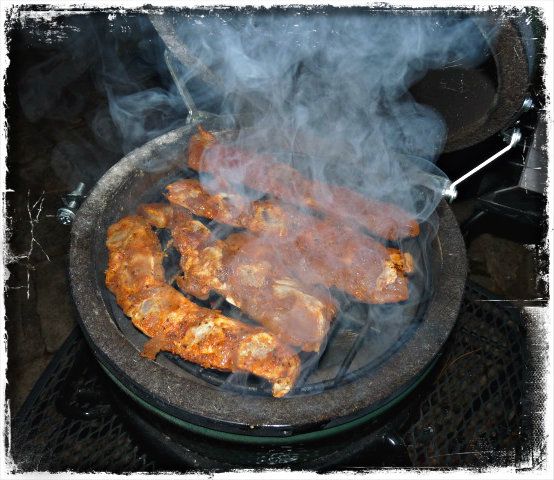 Both Eggs going, riblets on one, brats on the other.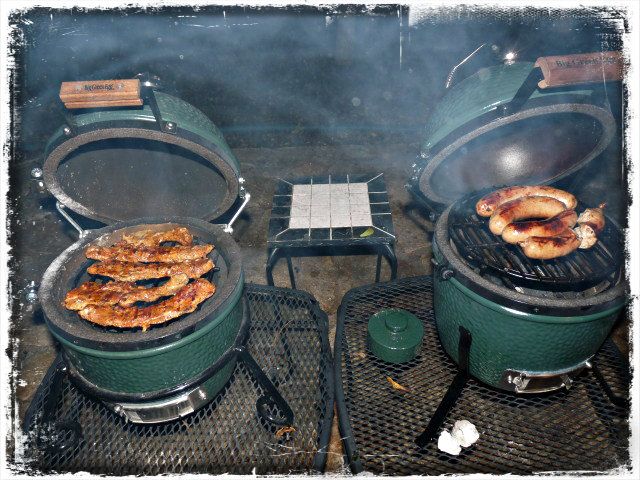 Just about done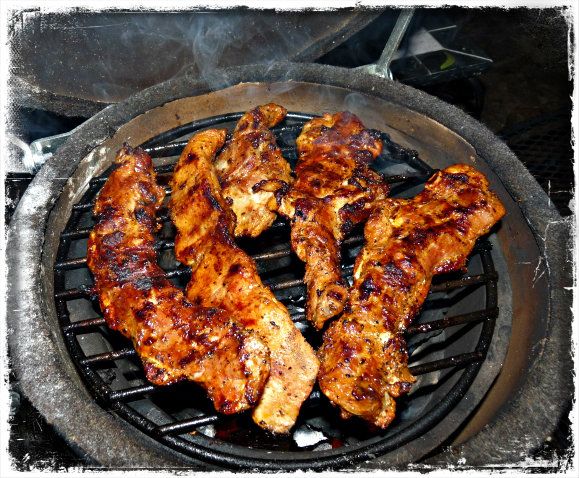 They came out pretty good, I think. Not a lot of meat per bone and we would have needed a bunch more if not for the brats and the sides, but they would make a great mid game snack for sure. I'm gonna have to keep my eyes open for these in the future.
Rowlett, Texas
Griffin's Grub or you can find me on Facebook
The Supreme Potentate, Sovereign Commander and Sultan of Wings