Last weekend I cooked a whole pig in the egg. The pig was 65# carcass weight before I removed the head and feet.
First I removed all the back bone, from neck to tail. I left in the rib bones, but I did pull off the membrane from the ribs.
I then smeared the inside of the pig with english mustard, and stuffed him with apples, carrots, onions, parsnips and thyme.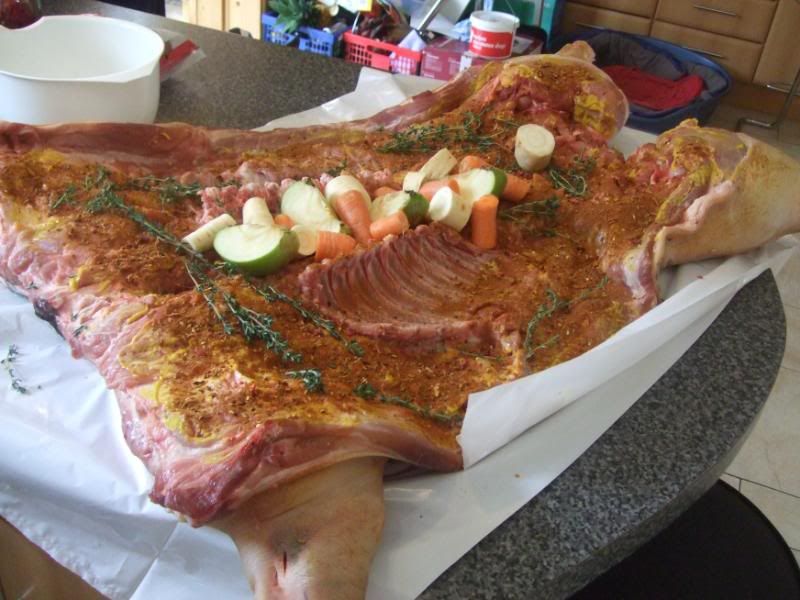 I then folded up the pig into a cube, with the loin on the bottom, and with the shoulders outside the hams.
I prepared my egg by removing the upper lining of the egg, and lit my fire in the fire ring. I stabelised the egg at 250 and put in a chunk of hickory.
I then put the platesetter down into the egg, put a steel bowl of stock on the platesetter, and then put in the grid. I then put in my pig.
I cooked the pig for a total of 16 hours at 250, spritzing every half hour after hour 14, when he had gone through the plateau.
0boats%20and%20things/DSCF1809.jpg
My pig was finally cooked after 16 hours, and after resting for an hour he tasted absolutely wonderful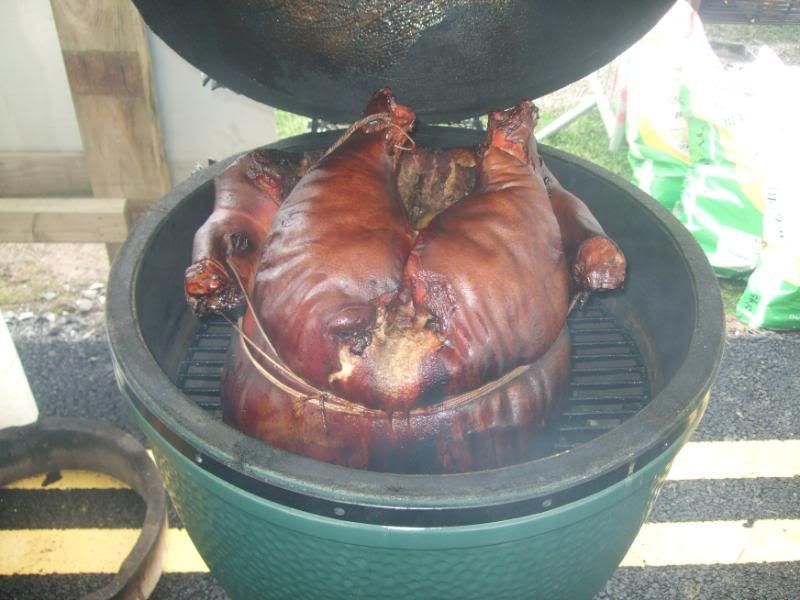 The judges in the competition felt the pig was over smoked and awarded the prize for the best roasted pig to an entry done on a gas roaster. I didn't care, I had proved to myself that I could get a 65 pounds pig into a regular large Big Green Egg, and cook him to perfection.
Here are a few photos of other pigs, which also did not win.
12 hours over a wood fire.
6 hours on a home made side smoker ( 12 pound suckling pig)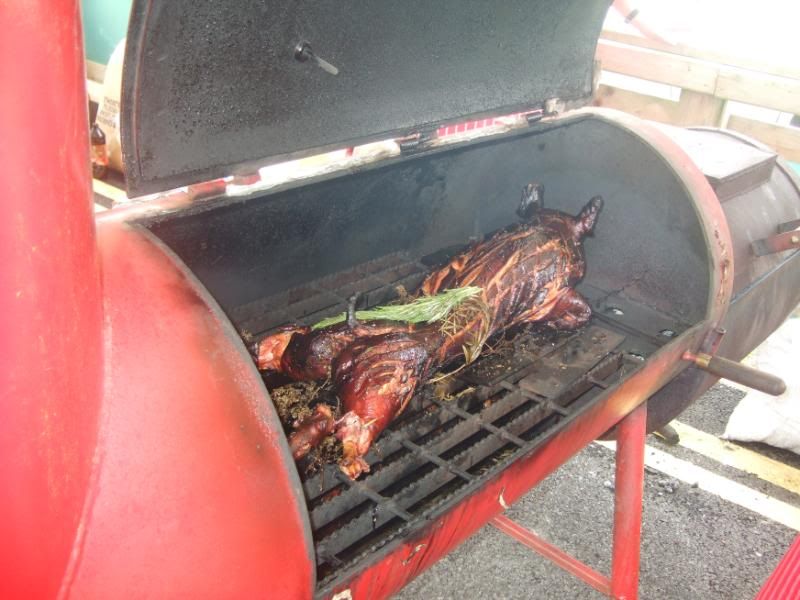 180 pound pig cooked over charcaol for 8 hours on an open pit. He used 14 bags of charcoal, I used 1 and had some left over.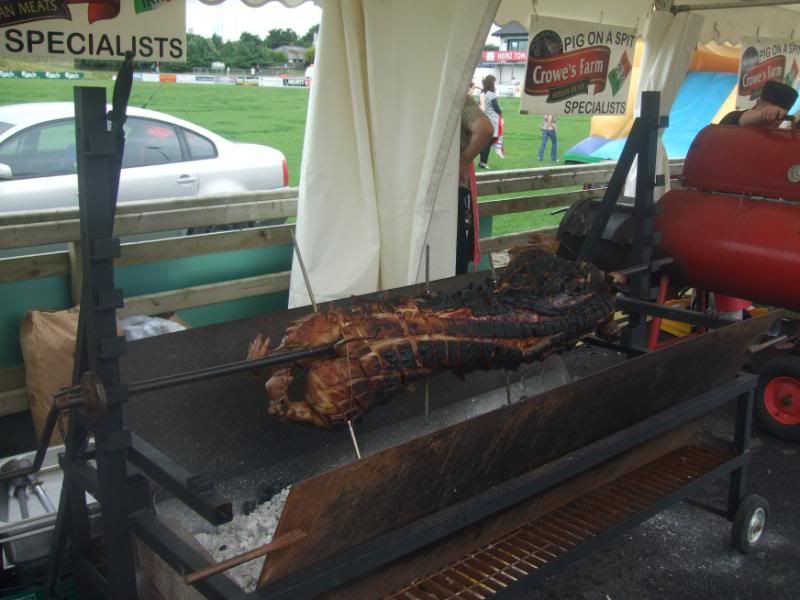 I did not bother to take a photo of a pig in a gas oven that just did not interest me.
Greetings from Ireland, Roger