This is always on the table when we go out for dim sum, so I wanted to take a crack at it. Of course, Amazon has everything… even lotus leaves!
Started out by deboning some chix drumsticks, and making the filling. 

The leaves are BIG. That's a 1/4 sheet for reference. 
Made a bunch of different bundles - sticky rice with the chix filling/dried shrimp/ sambal/ egg. 
Steamed in the IP.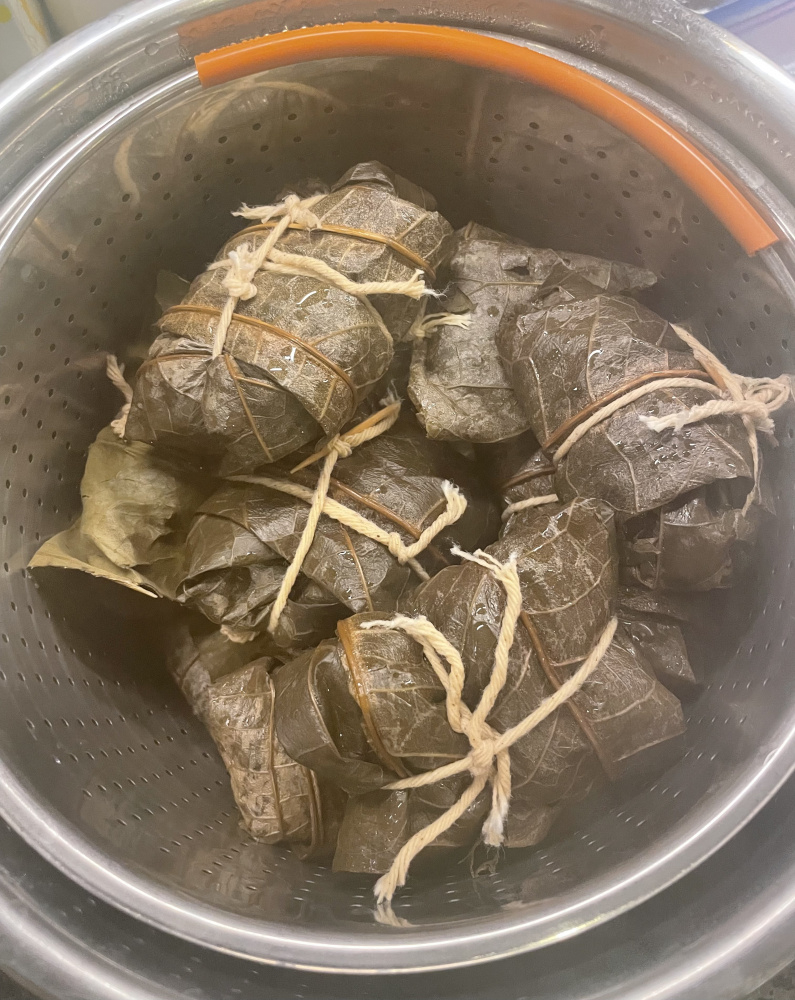 It seems I didn't get a plated shot, but you get the idea. Also made a Fuchsia Dunlop recipe for pork belly and rice meal/flour (heye fenzheng rou) but forgot to take pics. 
Turned out well, especially the ones with the kick from the sambal. Caliqueen and the MIL loved it, so mission accomplished.

Took some effort. Might be a while before I do it again !

#1 LBGE December 2012 • #2 SBGE February  2013
 • #3 Mini May 2013
A happy BGE family in Houston, TX.