Well
@CPFC1905
asked if there was a Top Gun thread, and seeing as how there wasn't one yet and there really ought to be, I figured I'd create it.  (It's Friday and I don't feel like "working" - sue me)
For those of you who haven't seen the original Top Gun movie, because you were either born after 1986 or you've been living in a cave for the past 50 years, this is basically one of the greatest American movies ever made.  I mean, sure, those snobs over at AFI don't even have it listed in the top 100 movies of all time, but what they heck do they know, amirite?  This movie probably did more for Navy recruiting than anything more that came before it, maybe
@lousubcap
can comment.  
 I haven't watched it in a while but I bet it still holds up pretty well.  This was a huge movie when it came out.  And how could it now be?  It pretty much had everything.  Consider the cast, for starters.  There was Tom Cruise at arguably the peak of his celebrity, back before we knew he was one of those nutjob Scientologists.  Cruise played "Maverick" which is a crazy name for a fighter pilot (side note - my niece's boyfriend's name is Maverick, and wtf were his parents thinking?) This man is probably single-handedly responsible for the sale of more sunglasses than any other American: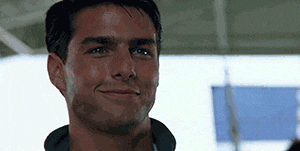 The yin to his yang was of course Val Kilmer, playing Iceman.  Val was fresh off starring in Real Genius which is the very best Val Kilmer movie (this is a matter of fact, not opinion)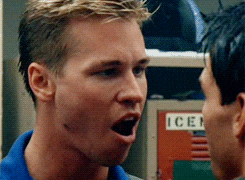 And of course Anthony Edwards playing Goose, back when he still had hair and before he starred in ER: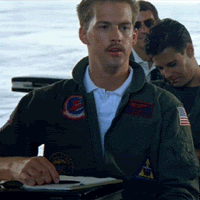 And let's not forget about the ladies!  There was Kelly McGillis back before we all found out she played for the other team: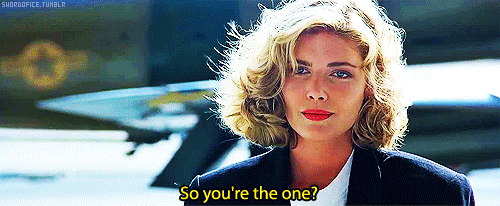 And Meg Ryan, super cute and hot at that time, before she had all that awful plastic surgery done and completely lost her mind: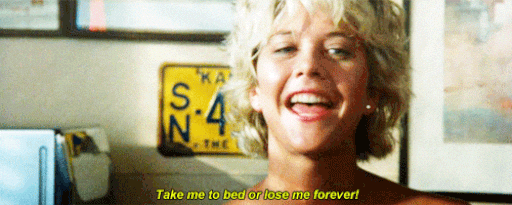 And then there were a lot of other stars in minor roles, almost too many to mention in this movie, like Tim Robbins.  
Then the movie pretty much had everything else you'd want to see in a great action film / comedy, like catchy slogans and buddy guy antics: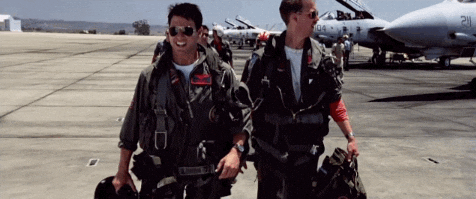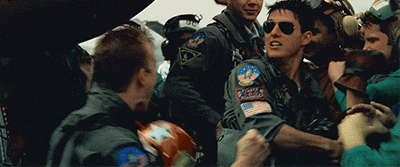 Bad music sung by the lead actors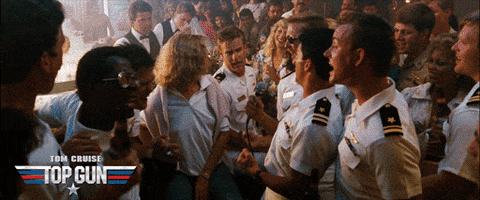 Great one-liners
Improbable aerial acrobatics between F-14s and RUSSIANS flying Migs!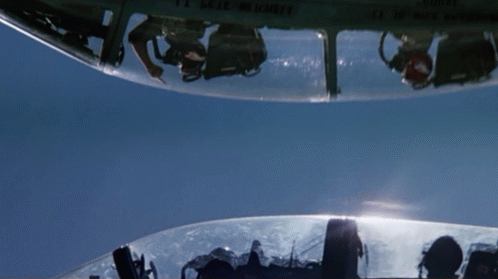 and, of course, homo-erotic volleyball scenes...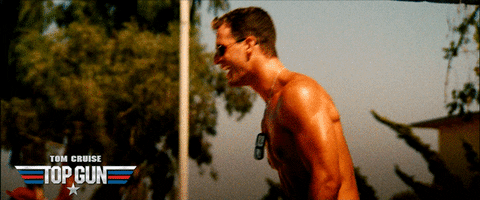 And then there's the music!  Hard to know where to start, but the film of course features several Kenny Loggins songs, including Danger Zone which has for some reason become a punchline in the years since: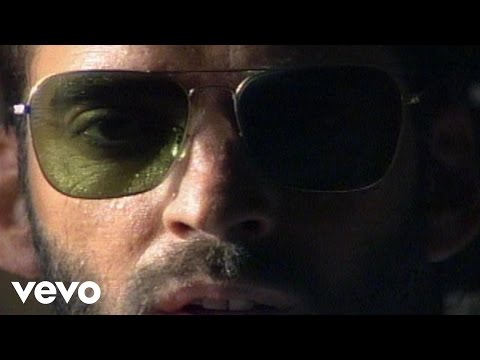 Greatness.  Absolute greatness.  
Well now there's a sequel coming out (I think it hits theaters next week), called Top Gun: Maverick.  This thing has been in the works forever.  It was ready to go in 2019, but with something like this, the pandemic obviously put the kibosh on any kind of theater release.  Until now.  I doubt it will live up to the original, but the trailer does seem pretty epic: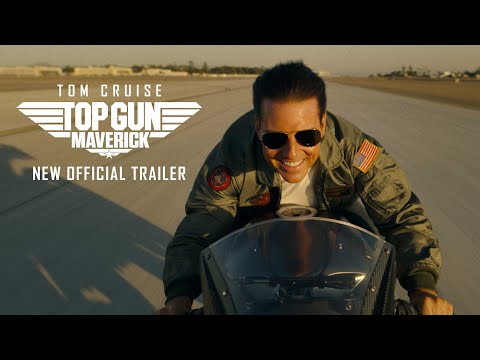 Hope there are some more Top Gun fans out there on the forum to share in all of this enthusiasm.  Happy Friday and happy Egging, my friends!
"A generation of the unteachable is hanging upon us like a necklace of corpses." - George Orwell 

"I've made a note never to piss you two off." - Stike

Ruining the forum, one post at a time.  

Living large in the 919