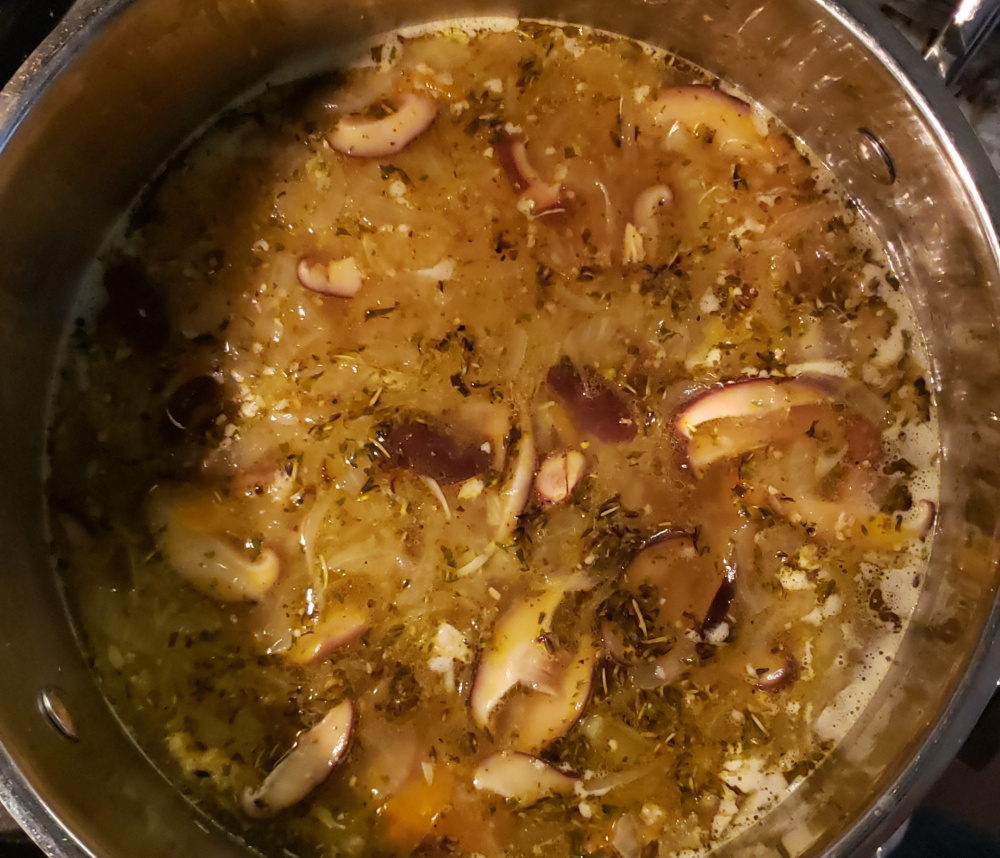 Slow rosted a couple chickens, peeled the skin sand used the meat from the thighs, breast and legs. ( the rest was the chefs snack....)
Used onions, garlic, shiitake shrooms, carrots, and celery. Used some home made chicken stock, fortified with salt, pepper, Tonys....and herbs de province.
Absolutely the best soup I have ever made.
Used egg noodles...
Soup is one of my most favorite meals ever.
Served with a chard.....worthy as heck
Just a great meal on a cold and wet weather evening.