Yep, I bet that got your attention.
Followed the recipe out of Gozney's kitchen.  I gringo-fied it a little bit, using nduja instead of lamb suet (hat tip to
@caliking
on that option). The dough is rolled out super thin for these.  The dough balls are only about 95g: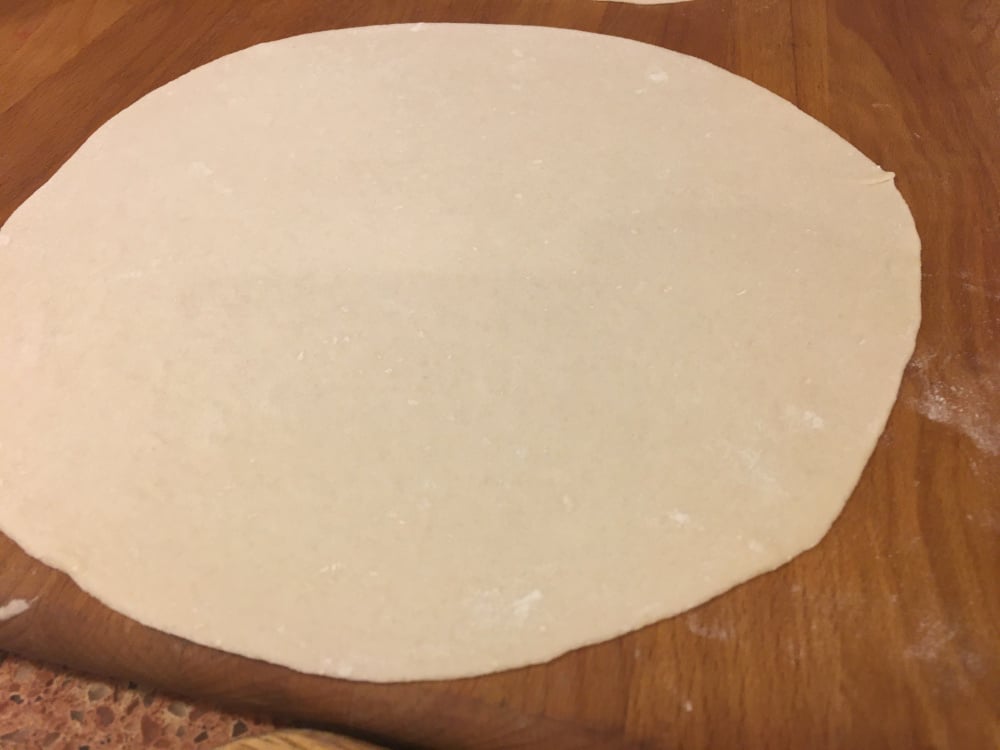 Topped with the lahmacun.  It's a mix of ground lamb, tomatoes, onions, parsley, garlic, turkish red pepper, turkish pepper paste, and lots of other things:
Put on top of the dough and spread thin:
Thess things cook up fast.  Maybe 90 seconds:
They get a squeeze of lemon and then topped with parsley and diced onions coated in salt and sumac:
Then you roll these bad boys, cut them in half and serve:
Damn these were good.  Really different.  You definitely get a Middle Eastern vibe from all the flavors, and the lamb isn't overpowering at all.  The heat hits you on the back end.  They've got a kick to them, but it's pretty mild. 
Thanks for looking!
"A generation of the unteachable is hanging upon us like a necklace of corpses." - George Orwell 

"I've made a note never to piss you two off." - Stike

Living large in the 919