I've been making these "healthy" hakuna frittatas for years. Basically a protein heated in a pan, (Morningstar sausage or chorizo crumbles work great), egg whites to barely cover, a tortilla spread with a wedge of laughing cow and the plate inversion trick to flip it over and heat til the tortilla crisps up just a bit. Slide it on to a cutting board, whack it into wedges, and drizzle a spiral of sriracha or bbq sauce or what have you. Voila— a pretty healthy, low cal breakfast in less than 10 minutes. Maybe less so with pulled pork, but damn is it good.
Step by glorious and easy step in pix below: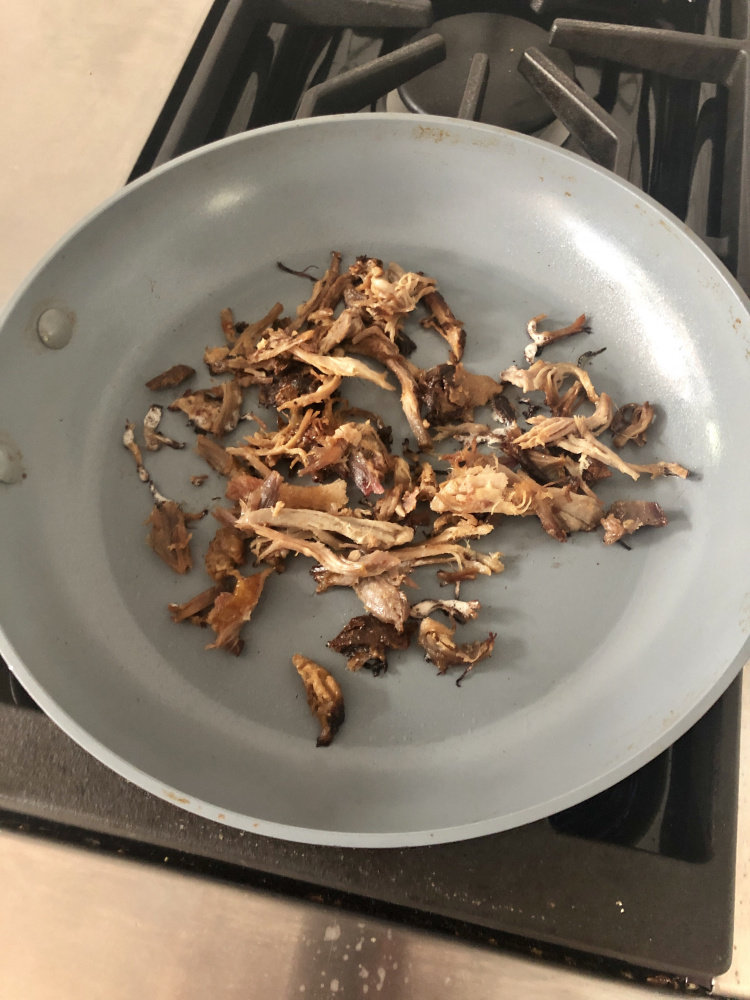 It's a 302 thing . . .