Thanksgiving at Mom's house. I did the bird.
Broke it down and skinned it. Fun with meat glue! Broke down thighs and legs. Deboned and detendoned (new word). Seasoned with rosemary, sage and parsley from the herb garden. Glued back together and glued on skin. Damn, turkeys have a shît ton of fat under the skin! SV
@152
for 4 hr.
Then fried at 350 until brown.
Breast was smoked with oak and cherry for 3.5 hr. Them braised in foil with butter for another hour. I injected with Kerry Irish at about 130 IT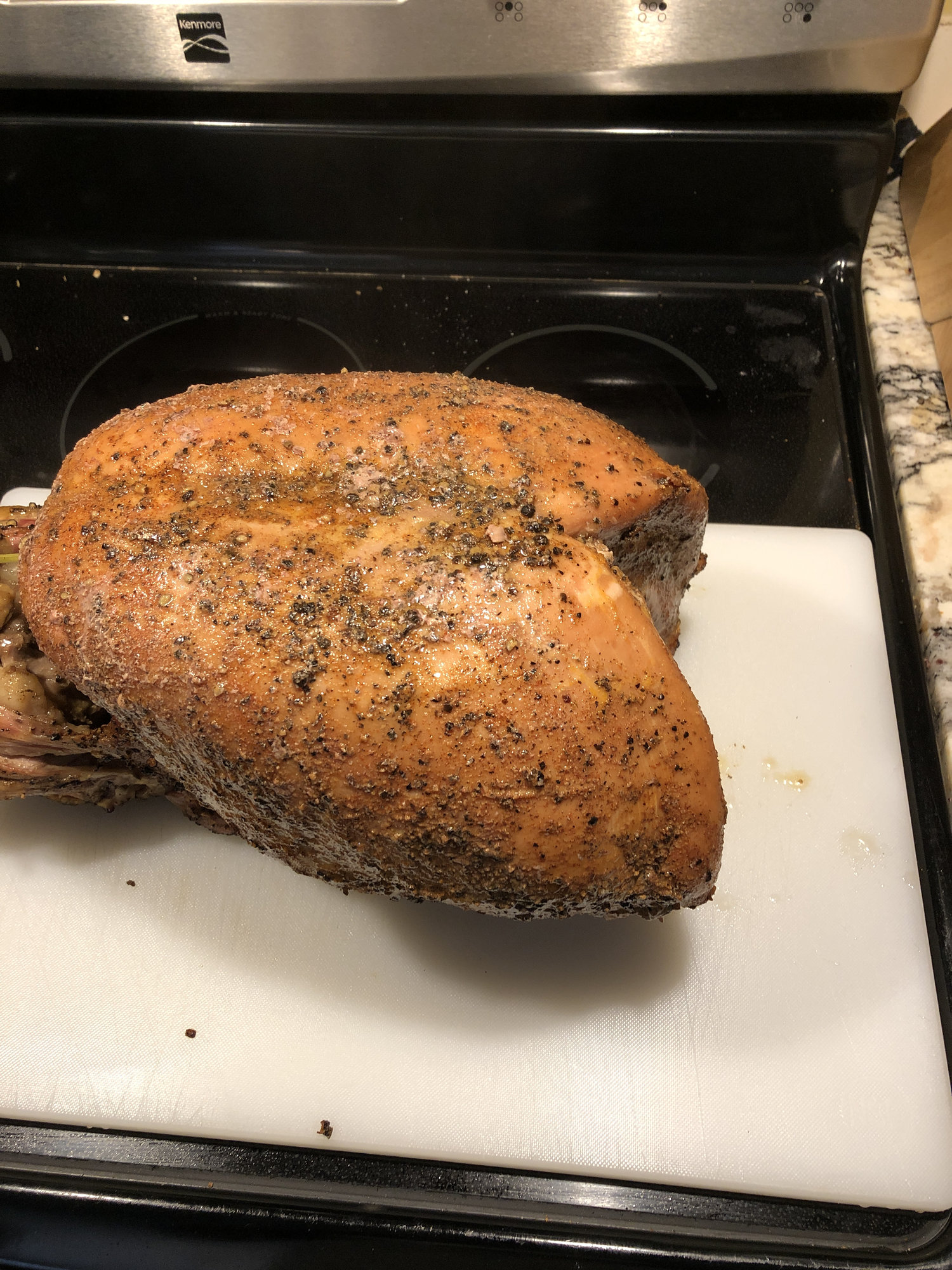 Carved at moms. Had a few sides. Missed the desserts.
The breast was by far better than the dark meat. I should have fried longer.
My my new second cousin like the dressing.
Jason NW GA- home of carpet and Mexican restaurants
LBGE, MM, BS (Blackstone and the other kind)
One sorry Labrador

My chili did not suck. My wings either.