Saw some Rock Lobster tails at the grocery store on Saturday and decided to give the fried lobster tail a try. I had intended to bread them with Panko Bread Crumbs and picked up a box of those as well. When I got ready to prepare them last night, I realized that, instead of the bread crumbs, I had purchased a box of tempura batter mix. Oh well. no big deal, I did them that way instead. Deep fried in clean oil, around 350* or so, for 3-5 minutes; until they were golden brown. Made up some honey/dijon mustard dipping sauce to go with them. I wanted to use the egg for this cook so, I grilled a couple of ground brisket burgers for Mrs. TOTN and myself to go with the lobster tails. A very tasty meal indeed!
Removed the tails from the shells and rinsed them off. I cut some of the larger tails into two pieces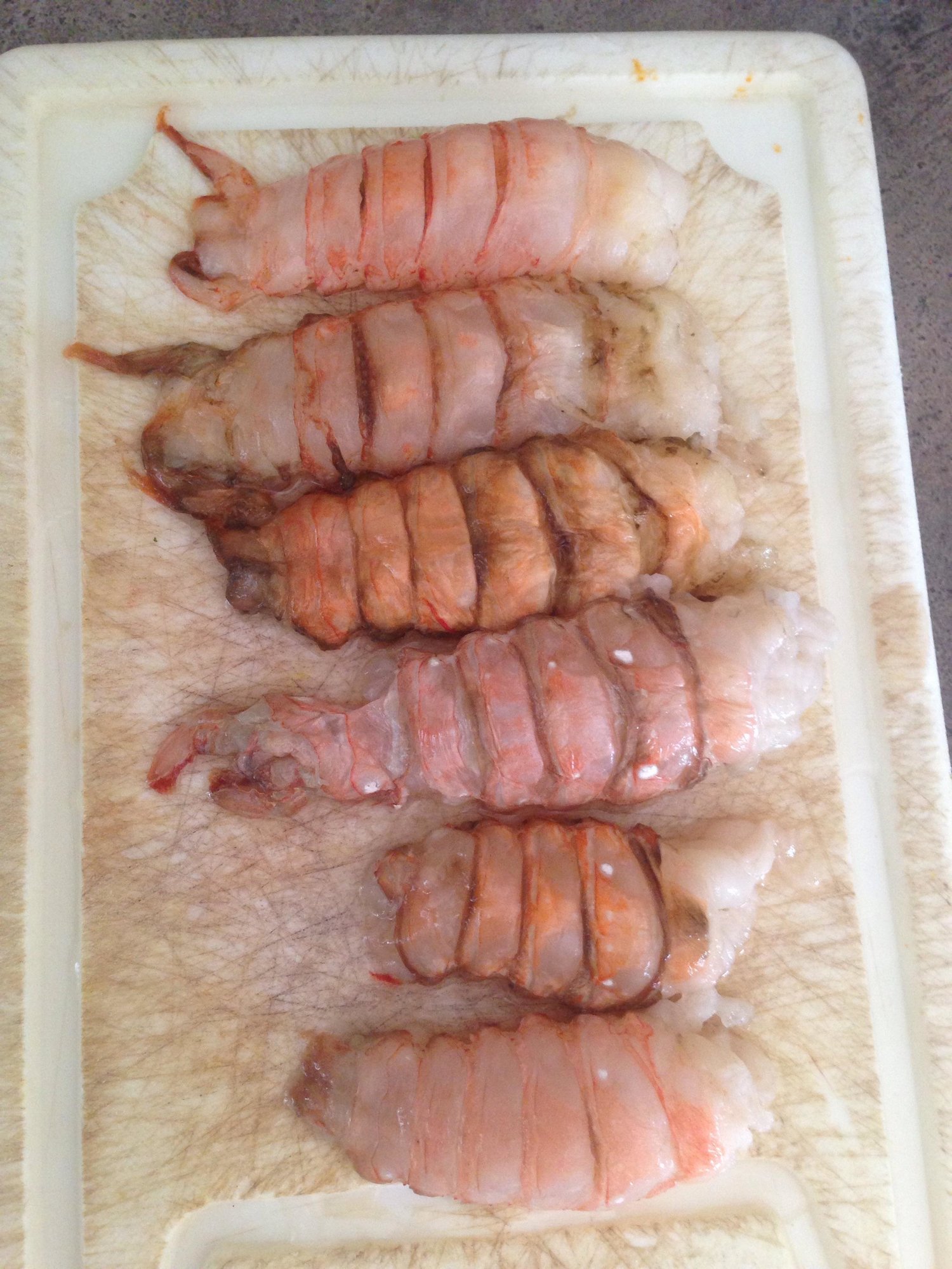 After frying them, I let them drain on paper towel.
Served with a tasty ground brisket burger.
---------------------------------------------------------------------------------
Well, "spa-Peggy" is kind of like spaghetti. I'm not sure what Peggy does different, if anything. But it's the one dish she's kind of made her own.