Today, we're having a lil birthday party for my daughter who just turned 15. Making brisket and sausage and we're grubbing at 5:30pm. I set my alarm at 2am, so I could have the brisket on by 3am...but I overslept and I woke up at 5:50am. [-( I got the fire ready, trimmed & seasoned the brisky, and got it on the the egg by 6:40am. I'm confident i'll get it done in time, just hoping I can get it to render the way I want it to.
No time for prep pics, but I took some of my typical egg at work shots.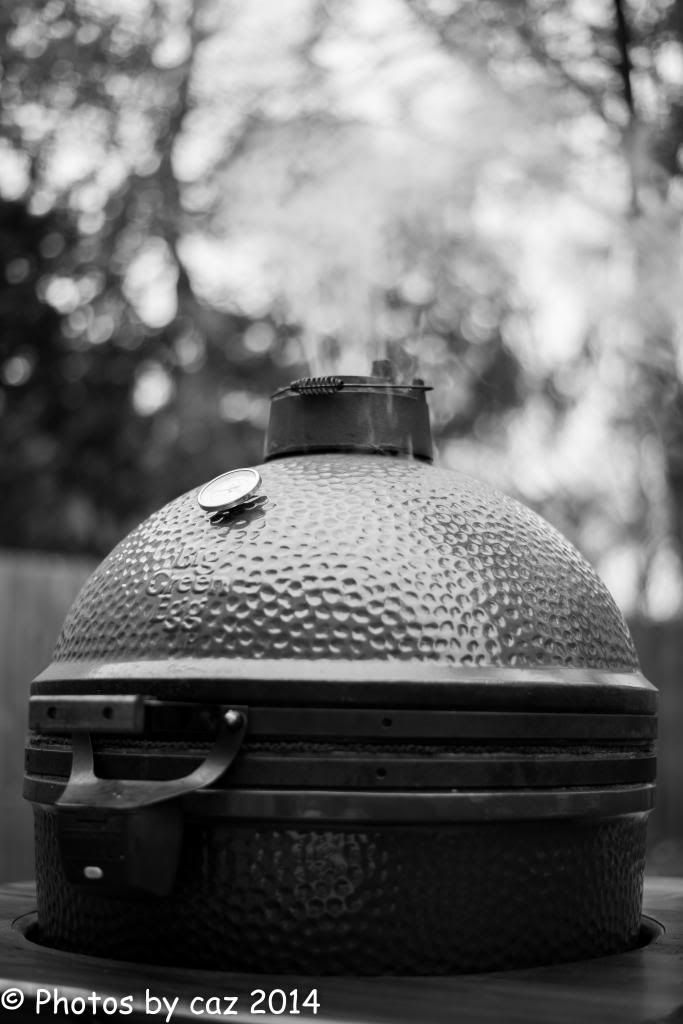 Just a hack that makes some $hitty BBQ....