Ok...different variant of surf and turf than you probably expected, but still good! Broke out the new swing rack today (thanks @MCN and @Eggcelsior!) and decided to smoke a couple of pork butts on the bottom rack and a nice piece of salmon on the top. Everything came out brilliantly - great bark on the pork, nice smoky flavor to the salmon. No plated pics....all packaged up and headed to the mountains with us this weekend.
Rubbed down and ready to roll:
On with some apple wood chunks, smoke getting going: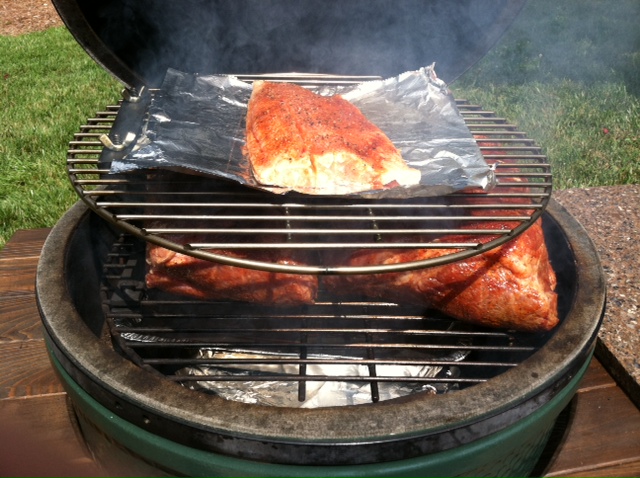 swing rack in the hizz-ouse:
Salmon finished nicely in about 45mins
Nice bark just before foil. Pulled at about 205, juicy as can be...