Well,
@caliking
got us all hot and bothered to go Brazilian......oh wait, TFJ said that means something completely different. Nevermind, we did those steaks that everyone else in TX did. They were really good. We headed down to Central Markup.......Er.....I mean Central Market to grab all the essentials. The Austin Samba School was there with a full drum line and dancers dancing down the aisles of the store and outside. Super cool and made me spend at least $50 extra.....damnit, they did it again. Anyhow, here's the deets:
Centex is angry at the meat:
The egg is angry at the meat:
TFJ making the Pao De Queijo (Brazilian cheesy biscuits) these were a hit.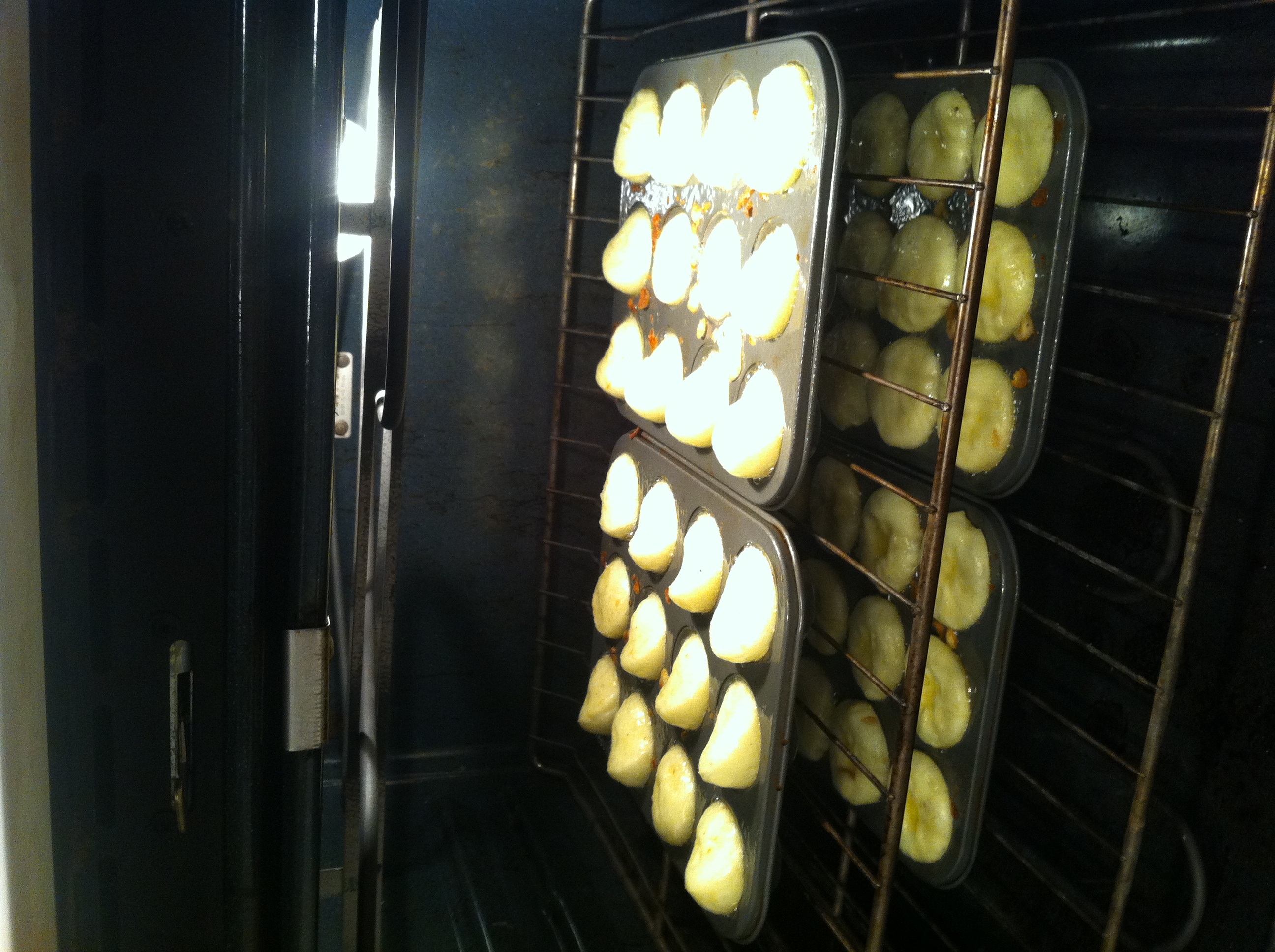 Plated with Chimichurri, Brocollini, roasted potatoes and the Pao De Queijo: