Ok- so i haven't actually contributed much in the last several weeks. Been traveling a ton and this is my first cook in 6 weeks or so. Nothing special but was nice to get smoky again.
Use did some chicken quarters with Dizzy Tsunami Spin and glazed with Bone Sucking Sauce a grilled romaine salad, and Janell's awesome twice baked potatoes (always the best thing on th table). It was all really tasty, really easy, and nobody went hungry.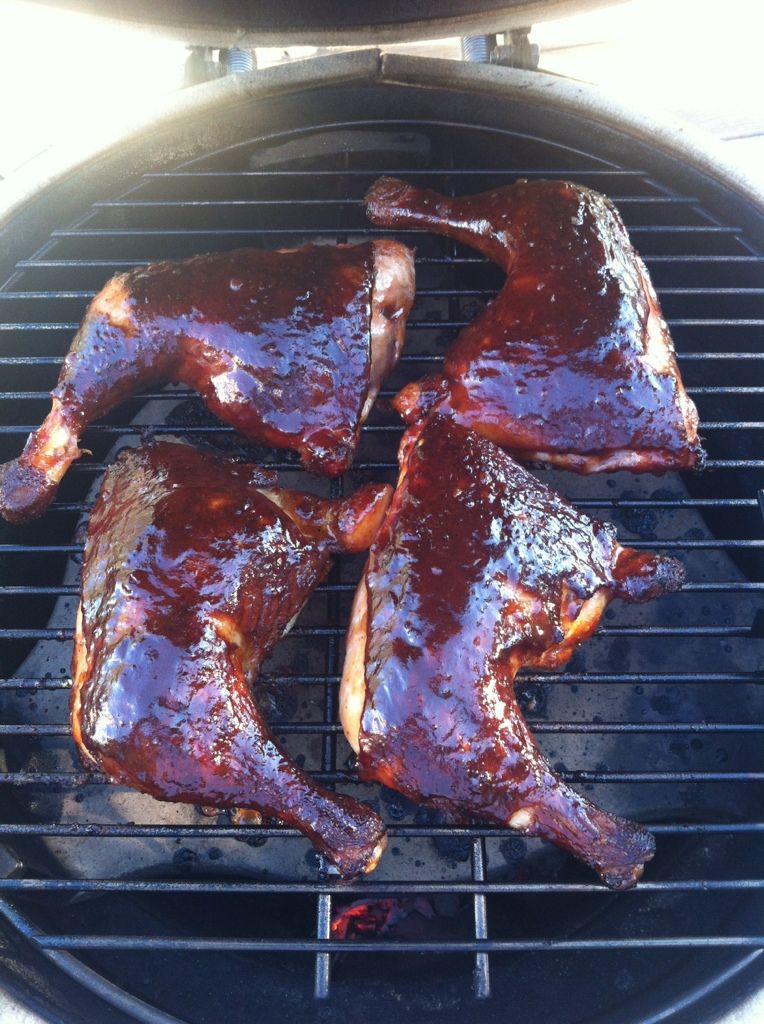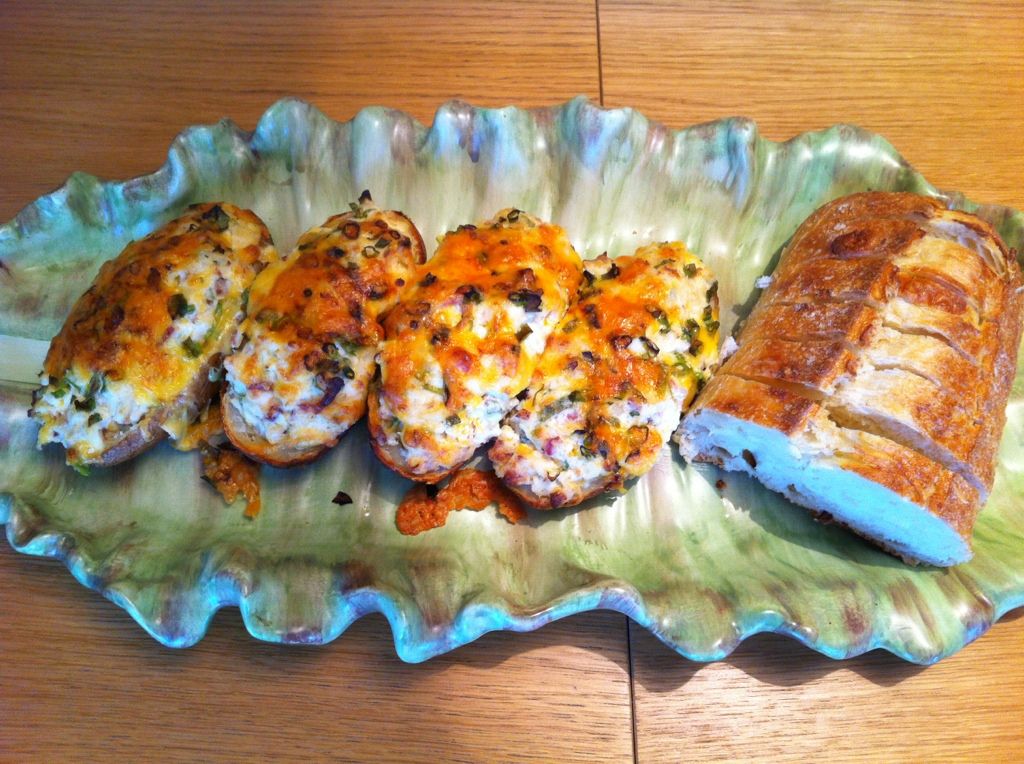 Have more pics but photobucket is acting weird. You get the idea. Off on another trip tonight for a few days. Good times.