I haven't made them in a long time and had a hankering for some boiled peanuts. Fresh peanuts probably make the best boiled peanuts but are hard to find and can be pricey. Next best thing are dried raw peanuts, $3.29 for a 2 pound bag at the grocery store. For dried peanuts the low and slow is necessary and the crock pot is ideal. I dumped the nuts, 4 tablespoons of fine sea salt and water to fill into the crock pot and set it to high. After a few hours the peanuts will fill with brine and sink allowing room for more water to be added. What you can see on top of the water is the peanut oil cooking out of the peanuts.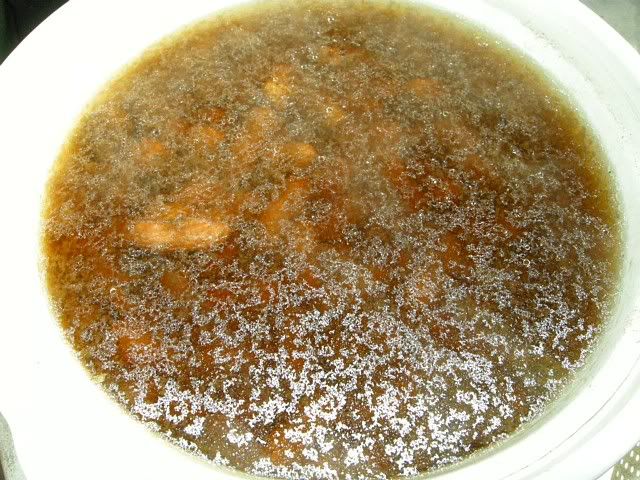 This is a great job to do outdoors, the wet, hot peanut shells have a strong aroma that you do not have to fill the house with. It is sort of a strong cross between a wet dog and a hot wet bale of hay. I do mine out on the patio table.
Dried nuts will take considerably longer than fresh. I gave these a stir every now and then and let them do their thing for about 18-20 hours. The amount of time will determine how soft you want them, just let them cook till you like them.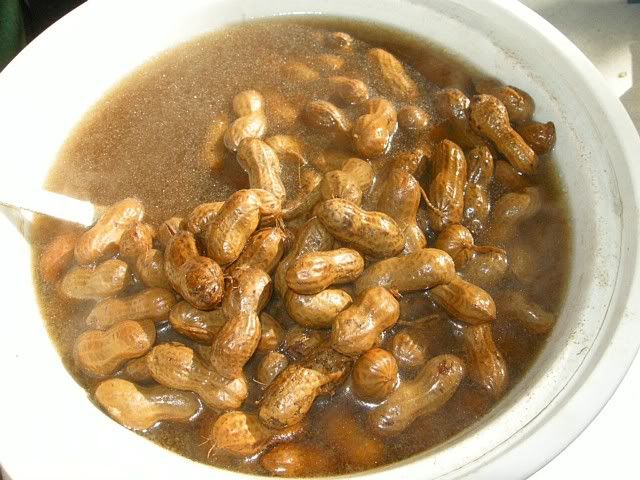 Tender, hot and just the right amount of salt and these are yummy.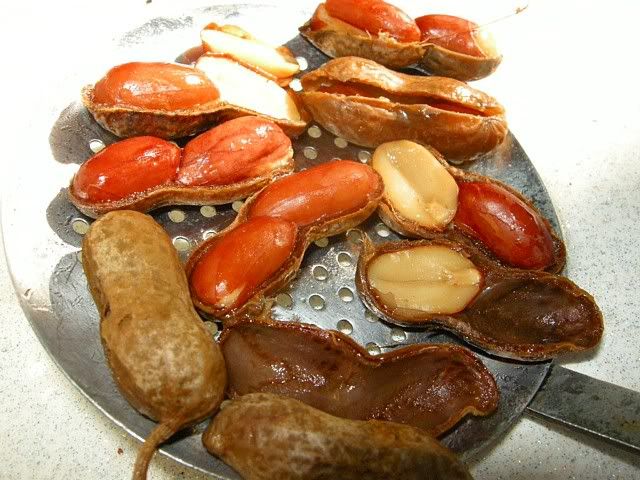 Cajun style boiled peanuts are easy with the addition of pepper flakes or slices of jalapeño or what ever you like for heat. If you use salt with a different size grain/crystal it will measure differently. For example, table salt (a finer grain) will take less as there is more salt per spoonful. The opposite would be true for a courser salt and you might need more. I measured most of these into plastic freezer bags and threw them in the freezer. When I am ready for them they will nuke just fine.
Blair