We're so close to Thanksgiving that we can taste it and we're ready to help you prepare the most delicious Thanksgiving feast you've ever cooked! Check out our
Turkey Cheat Sheet
for turkey tips, our
Thanksgiving page
for turkey recipes, and our
Holiday Entertaining Publication
for all other Thanksgiving needs to help you make this the best Thanksgiving yet! PS. Don't forget about
breakfast
Thanksgiving morning either!

If you missed the 17th Annual EGGtoberfest here are the highlights Click Here
Ain't no thang but a chicken Wang 2
Did some simple wings tonight with Tsunami Spin and glazed with Salt Lick Sauce (magic on yard bird and ribs)
325 indirect for 20-30 min. Flipped once, glazed both sides
A little side of corn and Hericot Verts with bacon (mmmm, bacon).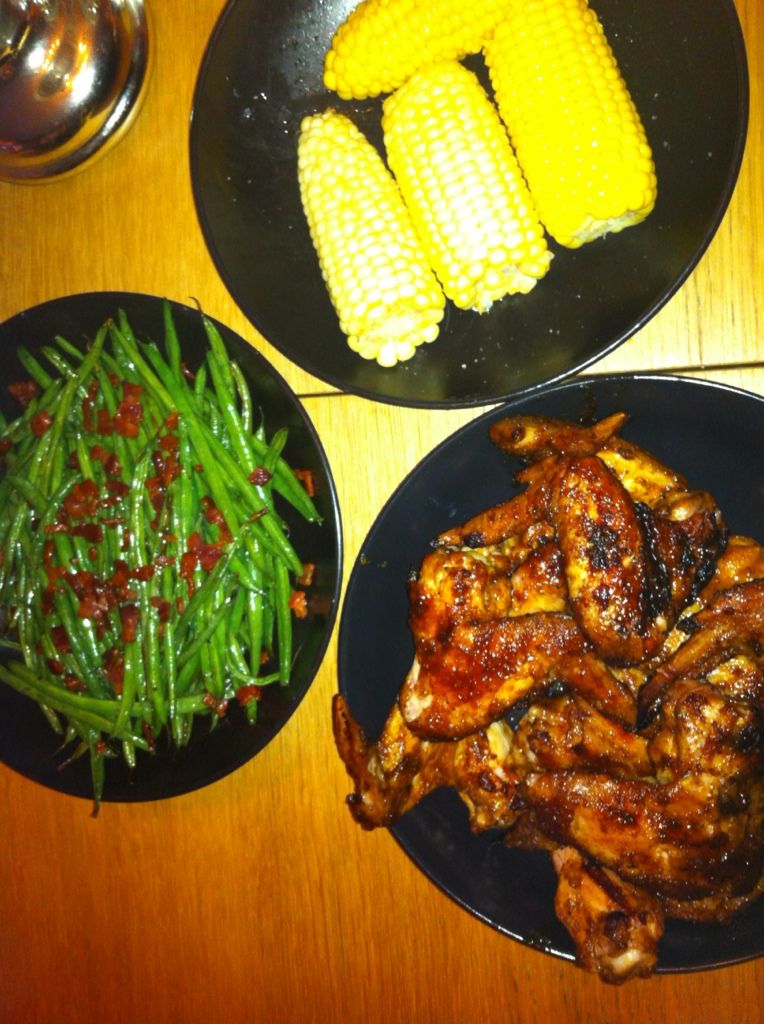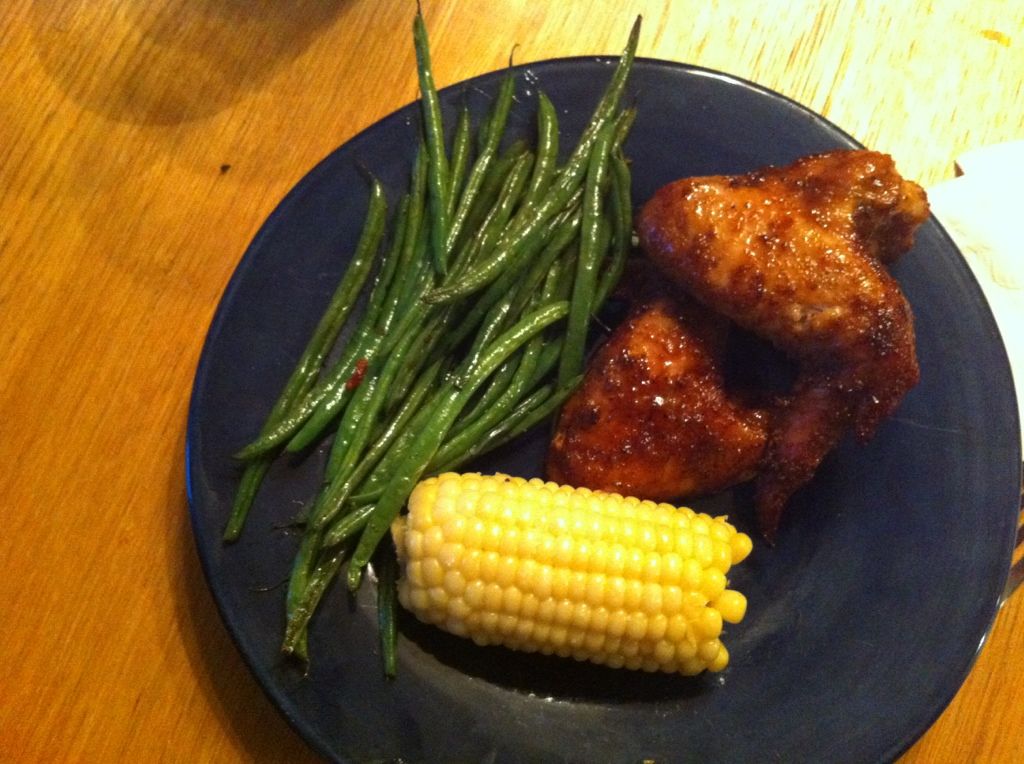 Guess they turned out ok
:)