Just threw away the first ribs I tried on my egg.
Disclaimer: fault of the cook not the egg or seasonings.
Tough, dried out and uneatable. I've been reading everything I could on doing baby backs and tried a combination of them. Sorry Wess should have done as you told me. The technique:
Prepared ribs by removing membrane then seasoned with Dizzy Dust and that's the last thing I did right. I did this last evening and wrapped in plastic and stuck in the frig until this afternoon. Then read a posting on the forum that they shouldn't be left for more than an hour or so or they'll get mushy. Oh yeah, I cut slits between the ribs after seeing that on some web site. Hey, get sauce/seasoning on more of the meat. :S Guess it may work in an oven but NOT on an egg.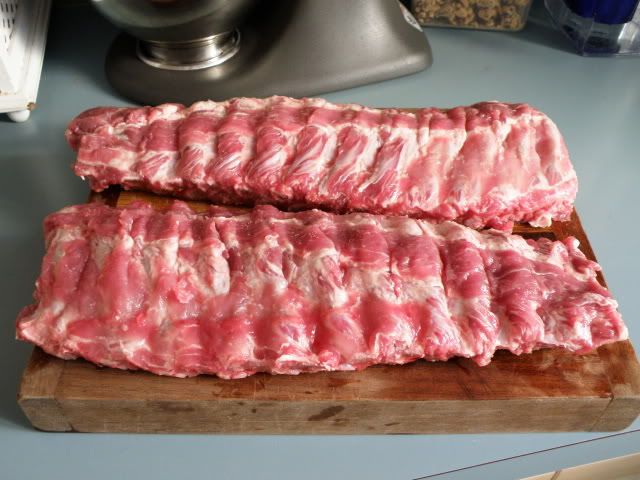 Cooked for three hours indirect at 225-235
but didn't look like WessB's. Decided not to foil because I read on another site that foiling may contribute to mushiness. Remember these were seasoned about 16 hours before cooking.
After 4 1/2 hours decided they were shot but finished them with homemade balsamic vinegar bbq sauce. Didn't look too bad but... couldn't be eaten.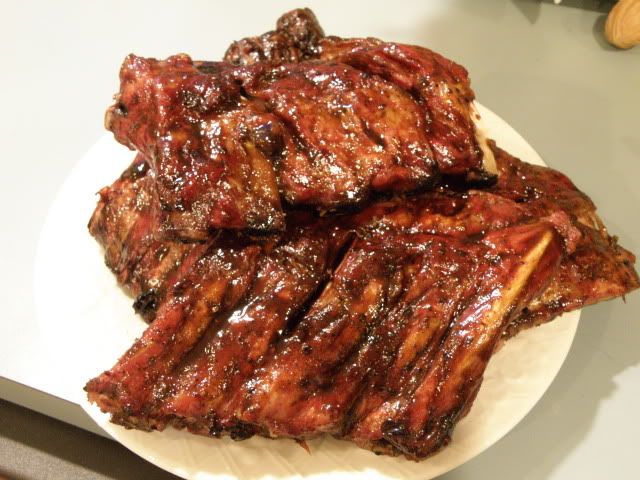 Moral of the story. RTFM and then follow it. Good thing I had some left over thighs from yesterday which were very good.
--Dave