It's been a crappy day weather wise and I wasn't really feeling dinner tonight. Wife said we had chicken breasts. I finally mustered up enough energy to get dinner going and I see that yardbird is running $9/lb these days. That's absolutely ridiculous.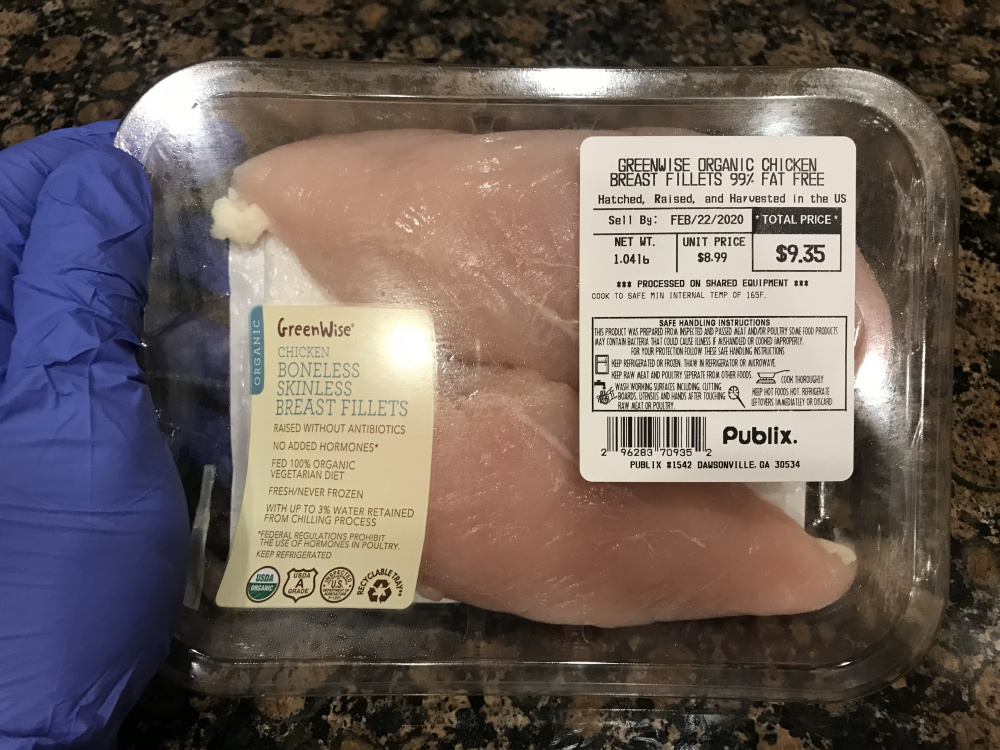 I'm kinda ticked off at this point because now I feel like I've got to do something "better" with these natural breasts. I go diving in the fridge and pantry and find some cream cheese, spinach, mushrooms, parmesan, garlic, and panko. 
The breasts after a little surgical enhancement.
I set up the medium for 420F indirect (I have the Sweetwater Thermometer) and let the egg do its thing. 
It turned out better than I anticipated. It'll make it into the regular rotation. Thanks for looking.