Gozney (the makers of Roccbox) posted this recipe awhile ago for more of a NY Style pizza (cooked at lower temps compared to a Neapolitan):
https://www.gozney.com/us/kitchen/new-york-style-pizza/
The dough takes a bit of effort to make, as it blends three different flours.  But other than that it's pretty easy.   I'm not sure I had exactly the right types, but I think I got close: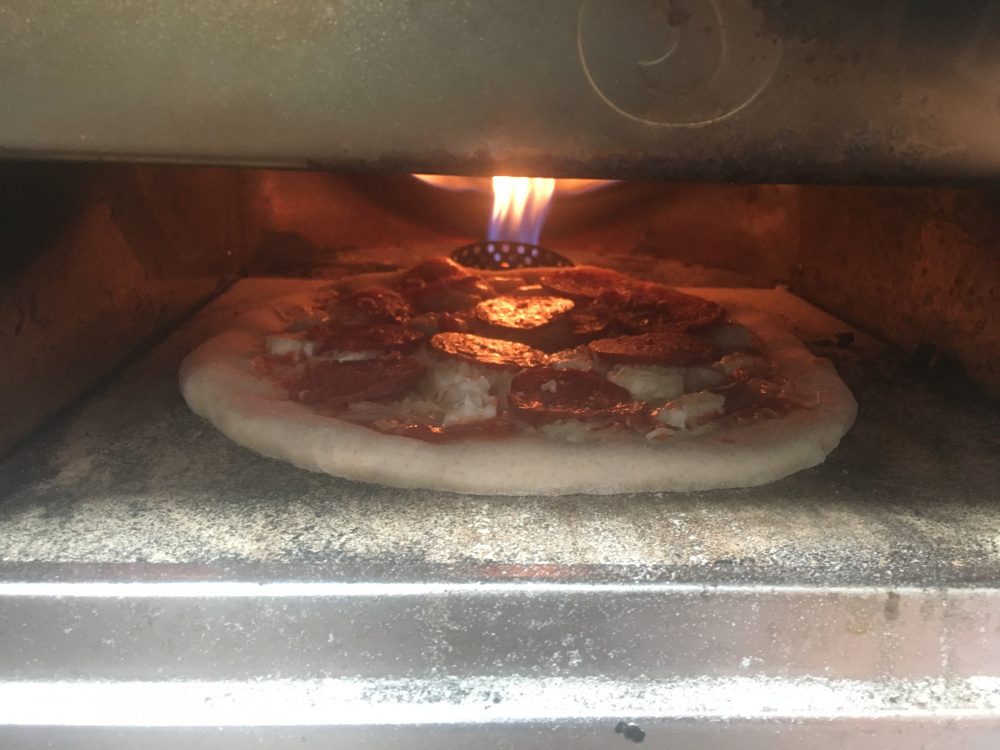 I made a few of them.  Cook times were right around 4 minutes at 660 degrees. The crust is great.  I think I prefer it to the standard Neapolitan style - quite a bit crispier.  
You could easily do this on the BGE, and I bet it would come out great.  That's sliced Iberico chorizo instead of pepperoni, and man is that pretty damn good as well.
I look forward to making this for a group of close friends soon...
"A generation of the unteachable is hanging upon us like a necklace of corpses." - George Orwell 

"I've made a note never to piss you two off." - Stike

The other ahole

Living large in the 919