It's been more than 6 years since I last made dry cured beef bacon, so
when I received a slab of Wagyu short ribs that were more fat than meat,
I used it as an opportunity to try something new.
 Morton's Tender Quick was used as the cure and the rub included onion, garlic, pepper, herbs
de provence and brown sugar.
The bacon cured for 3 weeks before being desalinated and dried for pellicle formation.  Cherry
and hickory woods were used for the cook.
I wanted to make as much from scratch as reasonable for this meal, so I made a batch of
brioche buns.
The meat for the burgers were made with a combination of Snake River Farms tenderloin
pieces, bone marrow and the end cuts from the Wagyu bacon slab.

The meat, bacon and marrow were seasoned using salt, pepper, garlic and onion powder,
and finely ground.  The pale color of fatty ground meat does my heart good.
The Egg was brought up to temp and the burgers were cooked on a cast iron skillet.
 Plenty of Wagyu bacon was cooked for this effort along with some fries.
Dinner was then served.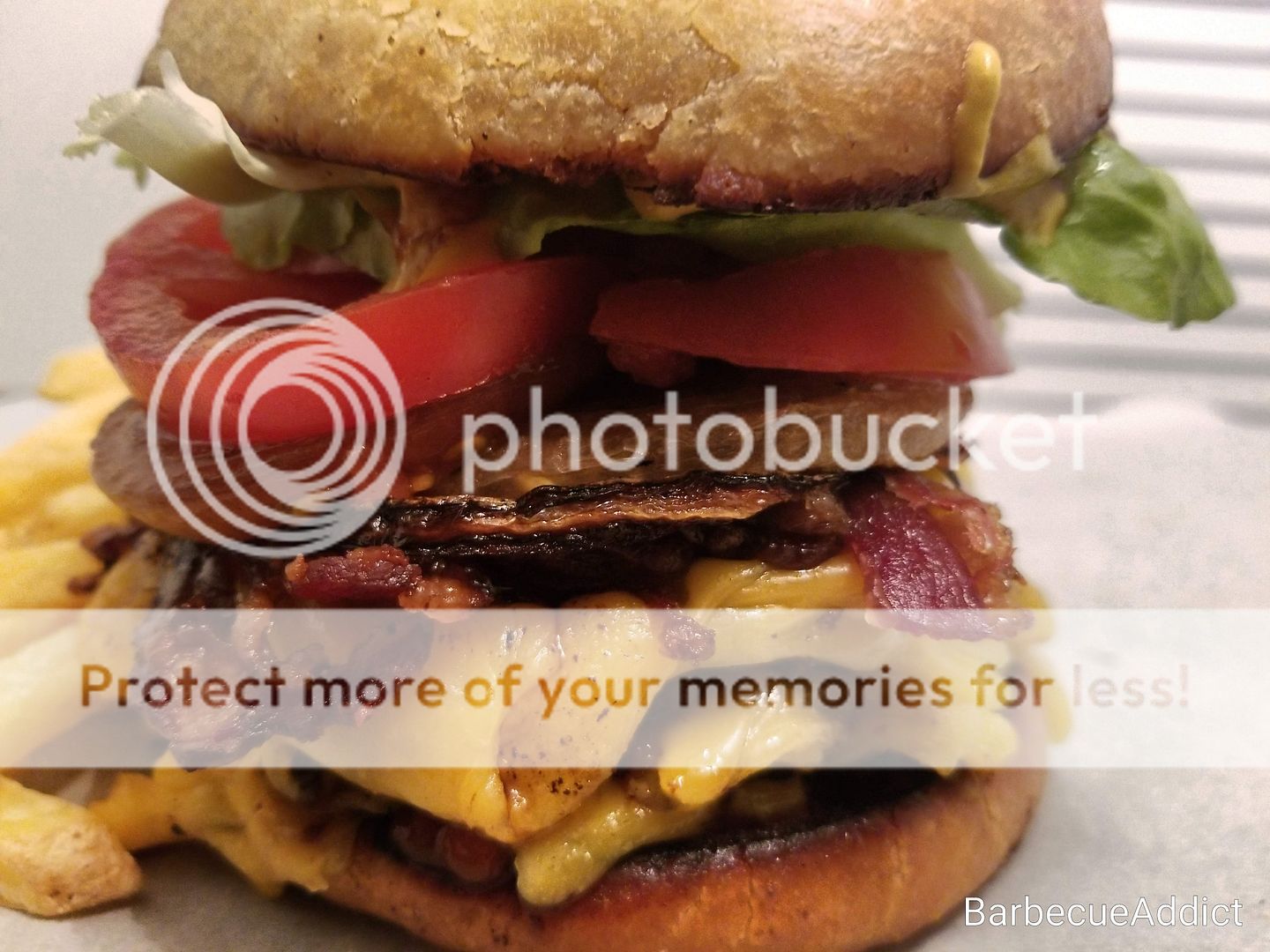 The burger's caramelized crust and juicy, tender meat really hit the spot.  The Wagyu bacon
would easily become the only kind I would make if it were at all feasible.  The herbs de provence
made more of a showing than I had expected and added a nice herbal nuance to the bacon.
The buns were overproofed but not too shabby for my first time.  Definitely good eats.
It's "Smokin Gal", not "Smoking Al".
Egging in the Atlanta GA region
Large BGE, CGS setup, Kick Ash Basket, Smokeware SS Cap,
Arteflame grill grate
http://barbecueaddict.com