My Nana used to make these amazing sweet potato pies for Thanksgiving.  She would use white sweet potatoes, and the consistency of the pie is much closer to custard or pumpkin pie than anything else you might expect.  After she passed many many years ago, the tradition was picked up by my mother and to some extent my wife of late.
I'm used to making the Thanksgiving turkey on my BGE, and we normally have all of my graduate students and a bunch of family and friends over for dinner at our place.  Obviously we can't do that this year, and we're headed to a family's house here at one of the military bases for Thanksgiving.  So it will be very different this year, but I'm still very thankful.
Okinawa has purple sweet potatoes, called Beni Imo.  They actually make ice cream with it - it's pretty good.  I told my wife I thought it would be cool to make a sweet potato pie using them.  This was not a small request, as we don't have anywhere near our full suite of kitchen utensils here.  For example, my wife had to roll the pie crust with a wine bottle.  Anyway, she was game and here is one of them: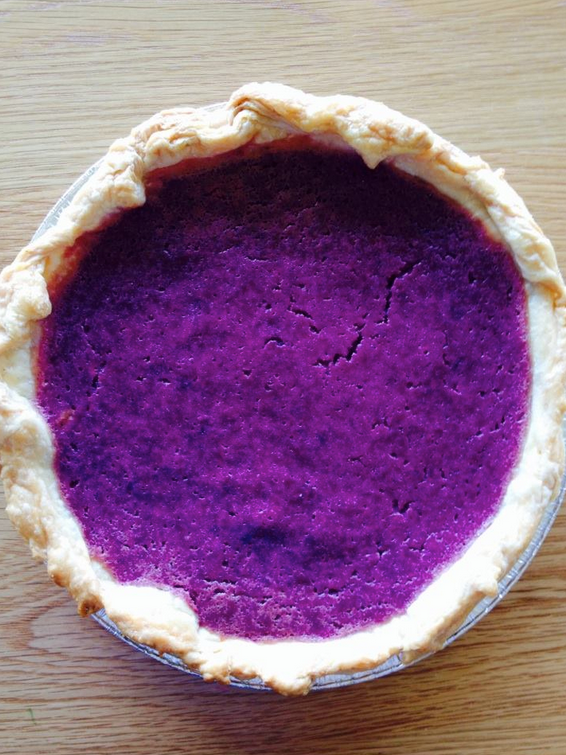 I'm happy to report that I have sampled one of the pies, and it tastes as amazing as it looks! 
If you think education is expensive, try ignorance.

"I've made a note never to piss you two off." - Stike