Been meaning to try this for awhile - finally got around to it. This is one of the recipes from Serious Barbecue. The recipe is online here:
It's actually one of the "simpler" recipes in that book, in that you can do the whole thing in a couple of hours. After having done a few of his recipes, I have to say the funny thing is how he basically applies roughly the same moisturizer and rub to just about everything.

Picked up a couple racks of lamb from my local butcher:
These were about a pound each and are clearly frenched. I called around and wasn't able to find any that were unfrenched without putting in a special order, and I didn't want to wait. Maybe next time but these were so good I'm not sure I want to bother. Applied the rub with my "helper":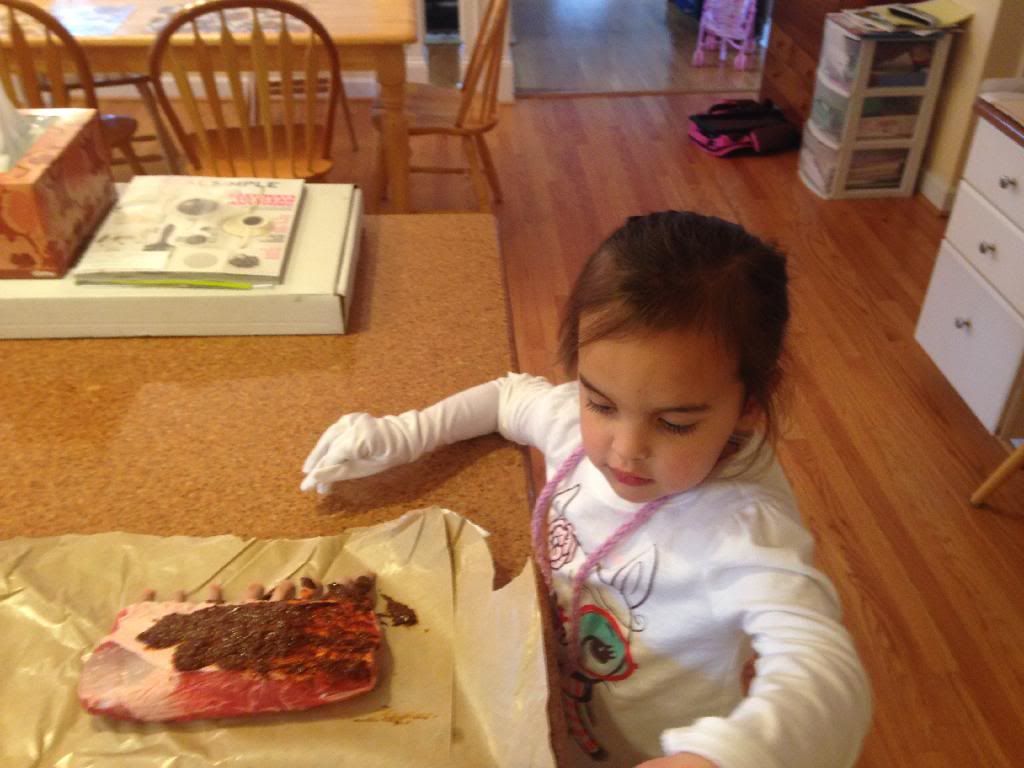 And here they are all rubbed up before going on the BGE: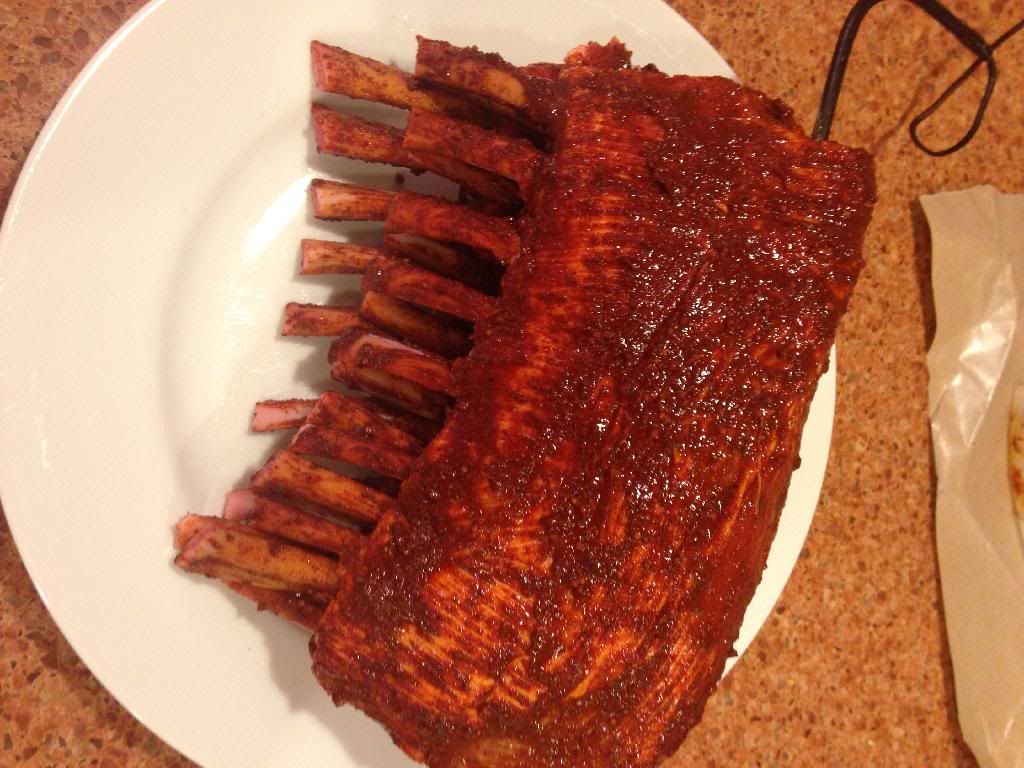 I stabilized the Egg at just under 250, expecting it to come up during the cook a bit. Placesetter in (legs up), drip pan with some water, CI grill. Apple chunks for smoke. Put a probe in one of them and had them on there for about 45 min, until the probe read 130 (I was shooting for medium). Then I pulled them and let them rest for a bit, while I got the Egg flaming for a fast char. I pulled the platesetter and opened her up a bit, then charred each side for a couple minutes. Here they are fresh off the Egg after the char:
One of them burned a bit there, but no big deal. These were actually closer to medium rare, but this shot is the jaw-dropper: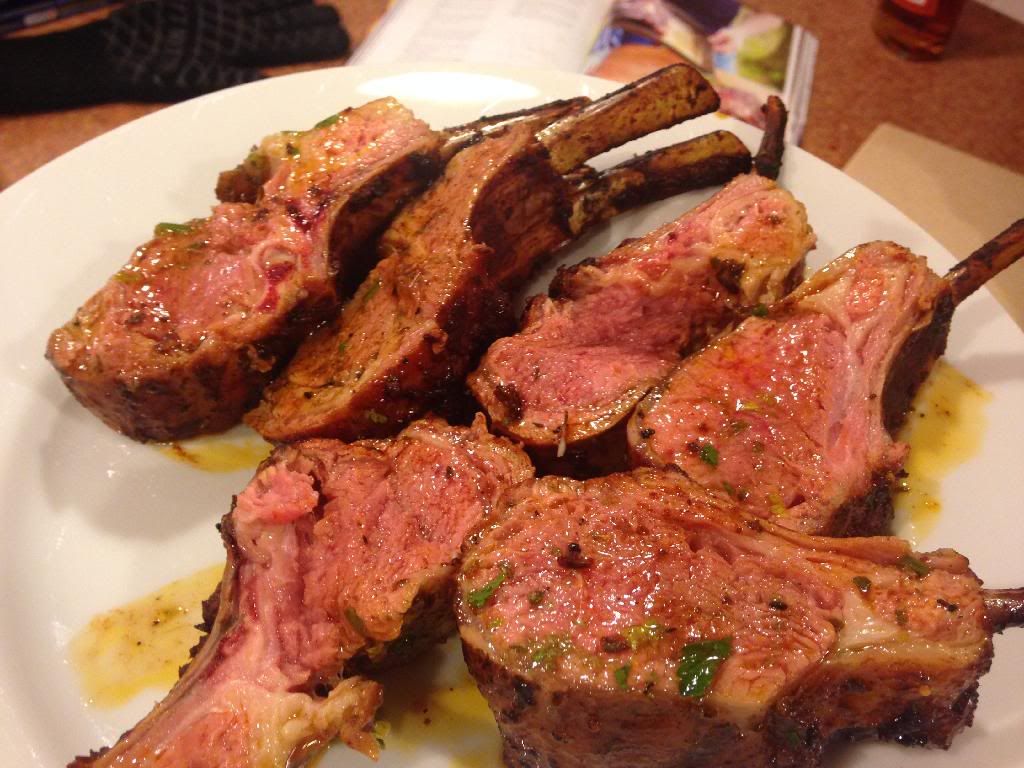 Flavor was amazing. Lots of groans from my guests - always a good sign.
"If the world is something you accept rather than interpret, then you're susceptible to the influence of charismatic idiots." - NdGT
"The truth is, these are not very bright guys, and things got out of hand." - DT