I dusted off my Polyscience Immersion Circulator and decided I'd give short ribs a try. Nola gave me advice throughout and the meal was a hit! Thanks bruh!
Seasoned the short ribs with S&P, then vacuum sealed them and sous vide them for 68 hours
@145
.
Pulled them out, threw them in a cold water bath (still in the bag). Then, I took out the bones and threw them in the juices for the sauce. Meanwhile, I tossed the de-boned short ribs in the fridge (per nola's advice).
I seasoned everything again, then cooked them raised direct (flipped once) till they looked done. I would have temp checked them, but I was busy making mashed potatoes and veggies.
Amazing meal! I didn't add the veggies to the pic because I didn't have time to think how to plate them properly. lol
So good!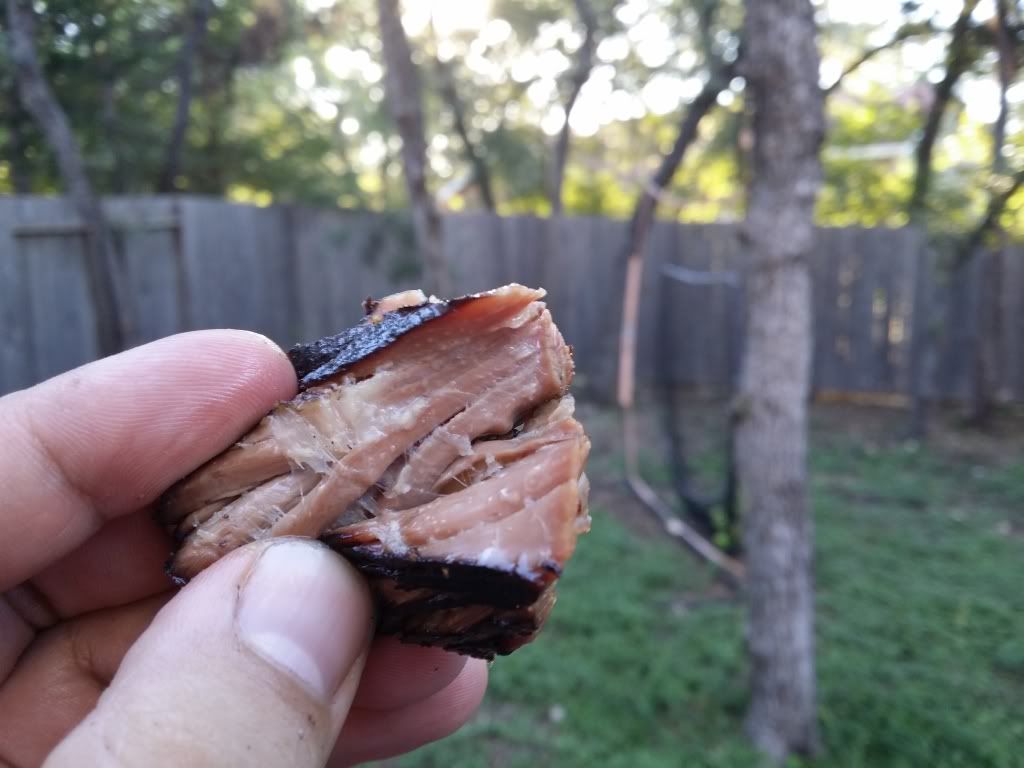 Just a hack that makes some $hitty BBQ....